Whatever side of the political divide you hail from, it's undeniable that London is currently in the middle of a deep and damaging housing crisis, brought on by many years of consecutive governments ignoring the warnings from housing experts.
What's worse is that, despite efforts to relieve the problem, it seems to many that the regeneration schemes are being focused on the wealthier areas of the city, whilst the poorest and most disadvantaged Londoners, those most desperately in need of social housing, are being pushed out of the city altogether.
If the last few weeks have taught us anything, it's that the divide between the haves and the have nots would appear to be wider than ever and it seems unbelievable to most of us that, in modern Britain, the 27th richest country in the world, we still have huge swathes of our great capital city who are either homeless or living in cramp, squalid conditions. But it begs the question, what can we actually do about it? 
London's Housing Crisis Today
In June 2017, in England, there were over 77,000 households living in temporary accommodation, 74% of which consisted of families or pregnant women. That means that 56,980 families with at least one child, often more, are currently living in conditions which do not foster a safe and stable upbringing. In London alone, 34% of those households are in temporary accommodation because their shorthold tenancy agreement has come to an end and they cannot find or afford another property.
We all know that private renting is on the up due to people from all walks of life being unable to afford to buy their own home, but this lack of houses on the market means that those houses that are there now have a wildly inflated price tag. It's news to no one that London rental prices are outrageous, and that private landlords are not as stringently regulated as housing associations, so conditions are often poor in addition to being overpriced. Overcrowding is also common, as people try to stay in their own communities to remain close to their family, friends, jobs, and schools, or simply because the generations can't afford to live in their own places.  
It should be obvious to all of us that the answer is simple; build more houses that ordinary people can afford to live in, yet that doesn't seem to be being done.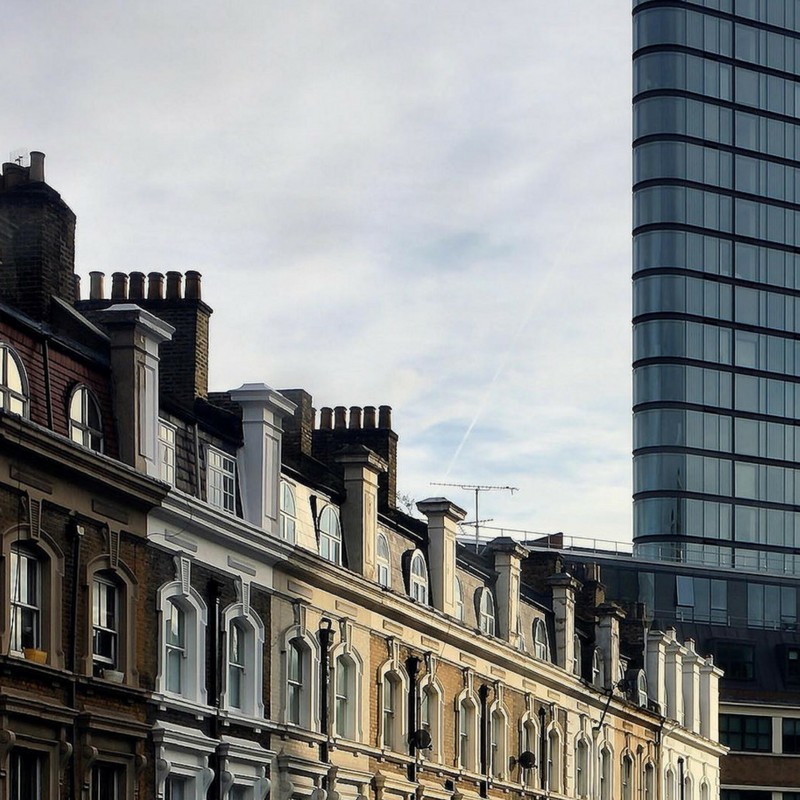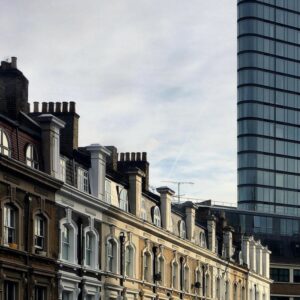 London – So Many High Rises, So Few Houses
Recently, we published a blog about the future of skyscrapers in London. In it, we discussed how there is a huge boom in regeneration coming to London, and that residential blocks are being built in Tower Hamlets, Elephant and Castle, and Newham. But the sad news is that none of these are affordable housing; instead, these are luxury accommodation blocks. A basic, one bedroom apartment in Two Fifty One in Elephant and Castle, for example, will cost you a mere £675,000; that's a lot of money for one bedroom and out of reach for most families. 
So, whilst there are, indeed, homes being built in London, the problem is that few of these are actually affordable for your average city dweller. But is there anything that those in power propose to do to tackle the ever-increasing housing crisis?
Before the general election, both Labour and the Conservatives were pledging to build a million new homes by 2022, (check out this blog for more info), many of which, they promised, would be 'affordable' and do much to end the problem of rough sleeping and tighten up regulations on private landlords. Apparently, the idea was that investor confidence in the housebuilding and architecture sector would increase and we would all benefit from a flurry of planning applications.
Now, however, as this excellent article by The Guardian points out, the conservatives have recently admitted that many of these new homes would not, in fact, be either social or affordable, and would actually be more luxury properties.
The Fight Back
In response, some local London Borough Councils are taking matters into their own hands, as this article by Haringey councillor, Alan Strickland, shows, highlighting the importance and validity of a joined-up approach to providing social and affordable housing. As such, the Haringey Development Vehicle will not only join developers and councils together but will also invest in the local community, by building a school and a health centre, and regenerating the town centre, thus breathing new life into this valued community once more. The regeneration will also, inevitably, create jobs, and funding will also be given for community activities, mental health support, and training.
Regardless of it's past, the future is certainly looking brighter for the London Borough of Haringey once more.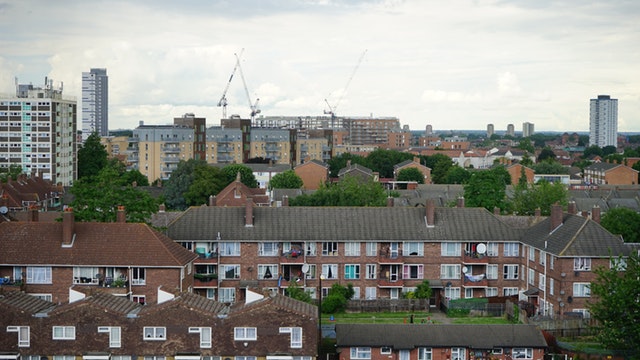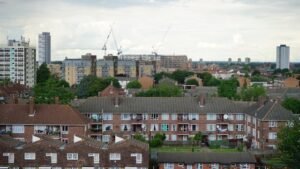 What is the Answer?
It's not rocket science – and you could be forgiven for thinking that, as London Architects, we would say that – but the answer to the housing crisis is simple; we need be building more houses that people can afford to buy. This will reduce the monopoly private landlords have and force them to be more competitive, as well as provide better quality housing so that those who cannot afford to buy will still have a stable and reasonably priced home. Families will cease to be frequently displaced, allowing children to stay in one school and focus on their studies. Communities will flourish as people have more disposable income due to not paying unfair rental fees, and people will be settled enough to engage with the people and businesses around them.
It's win win for the whole of society!
Prefab Homes
One other option that we've seen a rise of in recent years is the prefab house. An old stalwart of the post WWII era, prefab homes have come a long way since their post-war heyday, and they may now just offer the solution we need to solve the country's housing crisis.
Modern prefab homes are built on an assembly line, often with all the fixtures and fittings included, and are then shipped to the site to be erected on pre-laid foundations. They are a fantastic solution and offer customisable, quick, and affordable homes, which can be placed almost anywhere. In particular, the Netherlands and Scandinavia cottoned on to this concept decades ago and are now famed for the simple, cutting edge and ecologically sound design and high living standards of their prefab homes.  
To capitalise on this, the Mayor of London, Sadiq Khan, has recently invested £500,000 into a new apartment scheme in Enfield, comprising of 'Naked Houses'; a pared back apartment with just the absolute basics, i.e. no internal walls, no floor or wall finishes and basic plumbing. People are then able to customise their house to make it their own, thanks to the affordable price tag. This experimental apartment complex in Enfield is aiming to be ready for inhabitants as early as 2020, subject to planning consent, and if it proves to be the success it is predicted to be, it may just begin a housing revolution.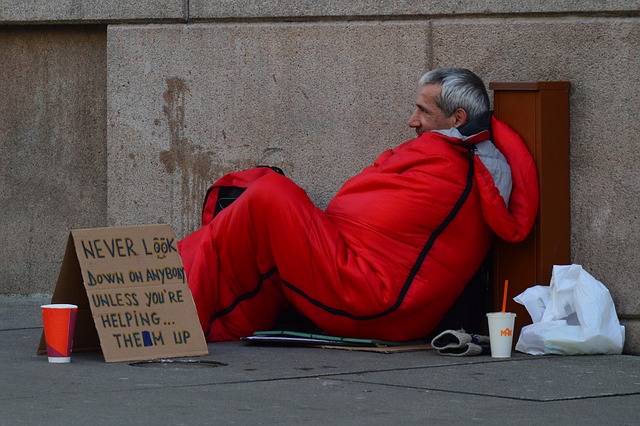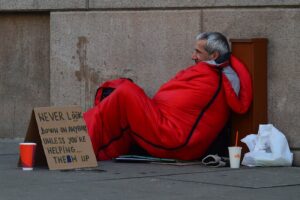 Land Sales
One of the biggest culprits of the problem of inflated housing costs in London is the severe shortage of appropriate development land. In contrast to what many may think, this is not due to the country being overpopulated; anyone who has ever flown in an aeroplane over Britain can tell you that our town and city communities tend to be huddled together and surrounded by huge swathes of brownfield land. In fact, a mere 10% of the UK can be classed as developed land, meaning that 90% of the country remains undeveloped, or natural, as this interesting BBC article points out.   
Unfortunately, local councils, whose budgets – like the rest of us – have been stretched in recent years, are often reluctant to sell undeveloped land to developers at a fair price, often holding out for a higher offer instead in an effort to supplement their finances. The result is that very little land is being developed as it could be, and the consequences, in the end, are passed on to society, as developers are then only willing to build expensive, rather than social, housing in an effort to recoup their costs in turn.
Repurposing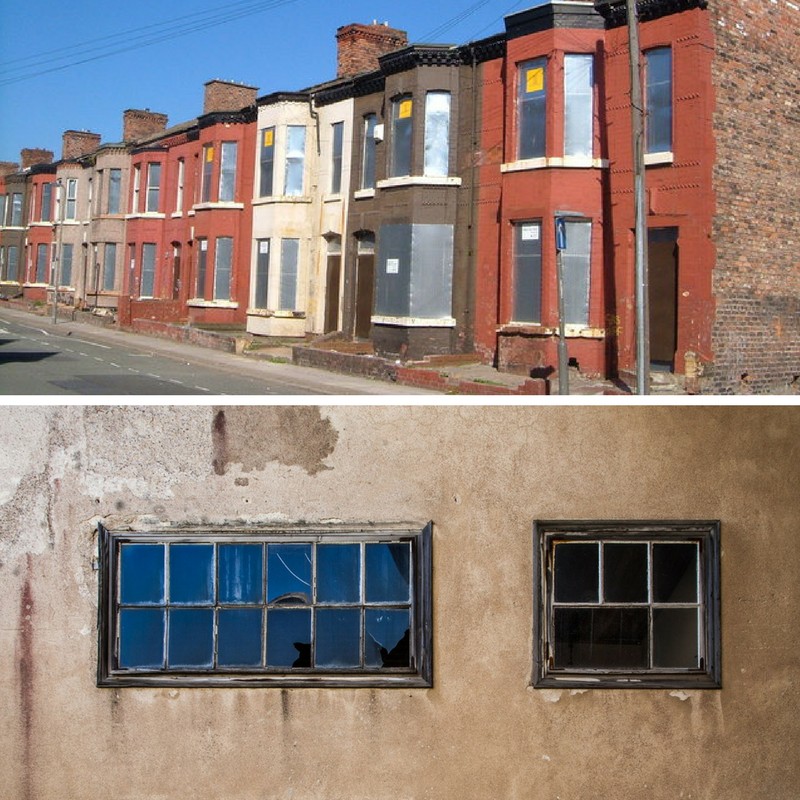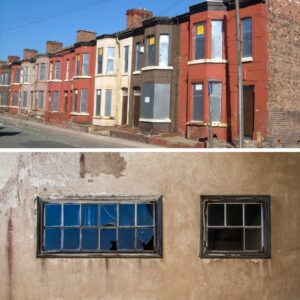 According to research carried out by Property Partner, in May 2017, there were almost 20,000 homes sitting vacant in London alone, and, to add insult to injury, they had been unoccupied for at least the preceding 6 months. That's a lot of empty property that, for one reason or another, is currently not fulfilling the basic role of a home – to put a roof over someone's head.
According to the data, the majority of those vacant homes are in Kensington and Chelsea, Hackney, Camden, Croydon and Enfield. We're sure you don't need us to point out the irony!
Get in Touch
Do you want to start the process of transforming your living space and creating something new for your home? Talk to us and let us help you design the perfect extension for your house. We're ready to listen to you.
Email us at [email protected] or phone 0203 409 4215. On our website, you'll also find a Request A Free Quote form, which you can send to us and we'll get back to you right away.