When looking for a way to
create more space at home
, without having to go through all the stress of moving, you may find yourself trying to decide between whether to have a conservatory or an extension. Both options have their advantages ad disadvantages, but ultimately which one to go for often depends on how much extra space you really need and how you want to use it.   Let's have a look at the pros and cons.
Pros and cons of a conservatory
  A conservatory is a good way to create just a little extra space, whether you want a dining room, play area or just a bright space to relax in. If you want a way to spend time in the garden without being exposed to the elements of the great British summer, then a conservatory allows you to bring the garden indoors.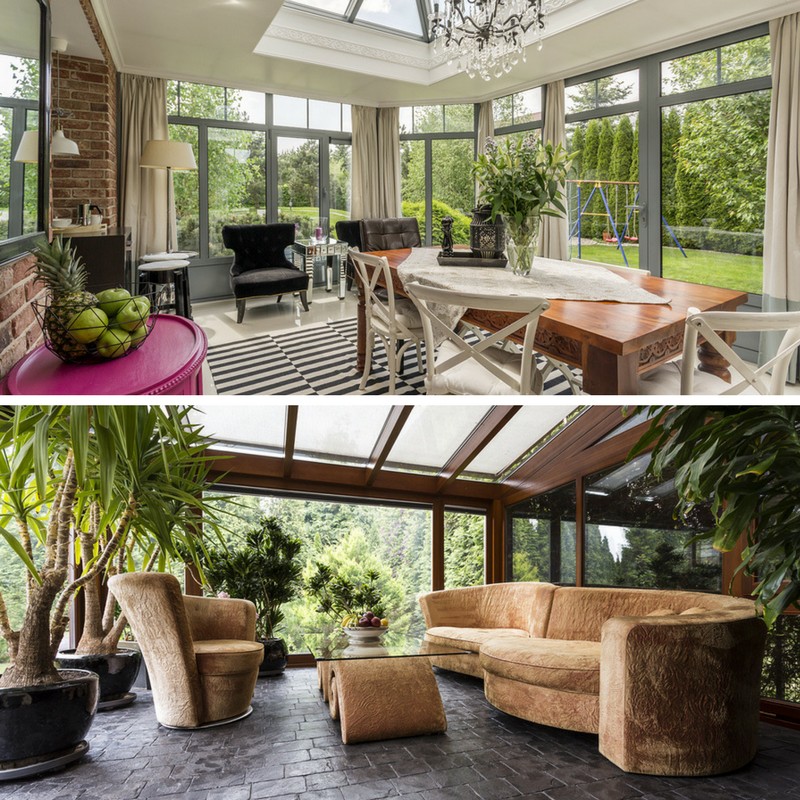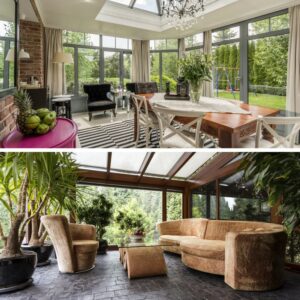 There are many options when it comes to conservatory design, such as the roof shape, materials and types of doors. They are so versatile and can be designed to suit any style of home. Unlike having an extension added to your home, a conservatory does not usually need planning permission and having it built will be much less disruptive and messy that an extension. Conservatories are often cheaper than an extension, too, although they don't add the same value an extension does and they aren't everyone's cup of tea.   Keeping a conservatory at a good temperature can be a struggle, with them often being too cold in winter and too hot in the summer. Heating a conservatory effectively can be expensive and ongoing during the colder months. On the flip side, depending on the direction your conservatory faces they can become very hot during the summer. There is the option to have special windows put in which help to regulate the temperature, but they are expensive and not all that efficient.   If your garden is overlooked, which many houses in London boroughs will be, a conservatory offers no privacy. And not many people would be happy having their neighbours gawp at them whilst they eat their dinner.   A conservatory is perfect if you don't need to use the room all the time and want a smallish room. Otherwise, you might want to consider choosing to have an extension built.  
Pros and cons of an extension
  If you're desperate for a larger kitchen with a dining area, or an office and guest room, you should probably consider having an extension built. Building an extension has many benefits, you have a lot more options when it comes to design, size, shape and location. Whether you want to extend to the side, rear, or go up into your loft space an extension gives you much more choice.   Once you have paid for the materials and work on a single storey extension it is often not hugely more expensive to go the whole hog and have a double storey extension built, so you could end up with a lovely new kitchen diner and a bedroom to boot!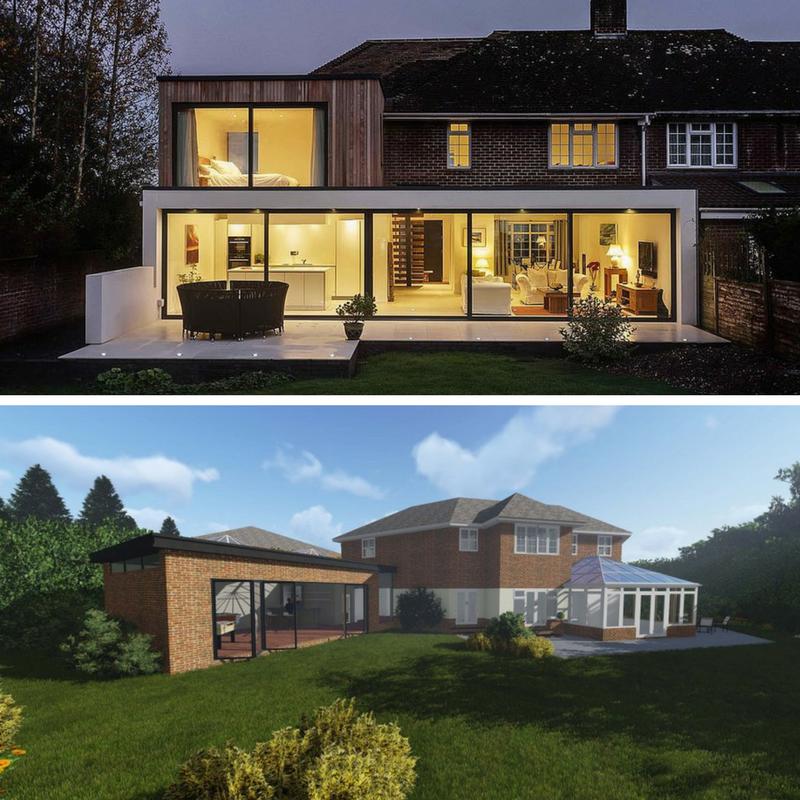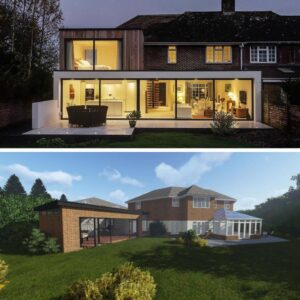 Being constructed from more robust materials than a conservatory, an extension will last longer and be useable all year round. New rooms created by an extension can be used for almost anything, whether you need extra bedrooms or a bigger kitchen. Plus, an extension will add more value to your home than a conservatory.  With many design options such as sliding or bifold doors, and all the glazing options available, it is still possible to get that feeling of bringing the outdoors in with an extension.   It can't be avoided that the cost of an extension is higher than that of a conservatory. But an extension is, arguable, better value for money, allowing you to create much more space that you can use all year round.     It is worth noting that building an extension may require planning permission, it's a good idea to make sure you have these in place before you start your extension to avoid issues further down the line. Plus, unlike the set cost of a conservatory, you could find yourself with extra costs if any issues arise or changes need to be made to the design. Having an extension built onto your home can be more invasive than having a conservatory added, you could potentially end up living on a building site with some of your home inaccessible for an extended period of time.  
Extension Architecture – how we can help
  It's our opinion that an extension is always going to be the better option when your goal is to create more room for you and your family. An extension is going to last longer, require less upkeep and give you more flexibility in how you use those room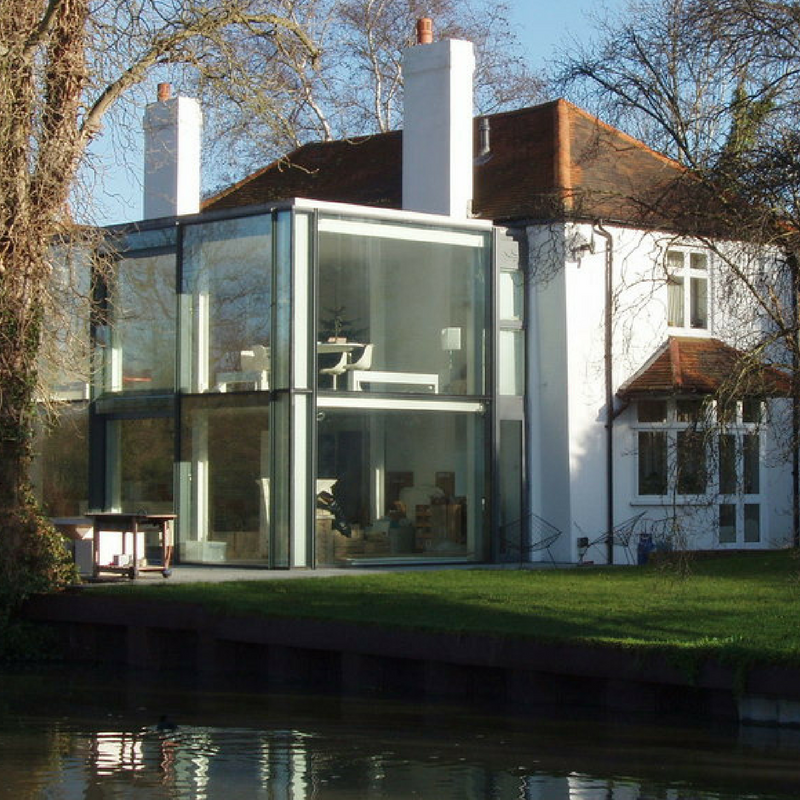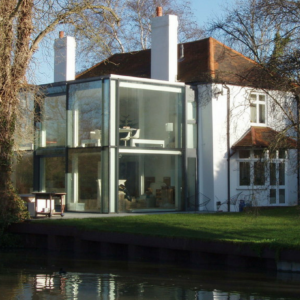 s. Here at Extension Architecture we have a knowledgeable, friendly team with many years' experience helping people create their dream homes. With in-house creative architects, interior designers and planning consultants we can look after every aspect of your extension from start to finish. We have completed projects all over London, in boroughs such as
Islington
,
Dorking
, and
Reigate and Banstead ,
and as such have cultivated strong relationships with planning offices in many London Boroughs. No matter the project, whether you want a small porch extension or a large loft conversion we would love to speak to you. To find out more about our previous projects or perhaps you are looking for a little inspiration, then take a look at our
case study
page.   If you would like to discuss your options or arrange a site visit then please do not hesitate to give us a call, or pop by our office in Battersea or Worcester Park, we'd love to meet you!  
Get in Touch
  If you want to discuss gaining planning permission or have a project you'd like us on board for, get in touch with our team today. We can offer expert advice and get the ball rolling to create something your whole community will love.   Email us at
[email protected]
or phone 0203 409 4215. On our website, you'll also find a
Request A Free Quote form,
which you can send to us and we'll get back to you right away.