Hammersmith & Fulham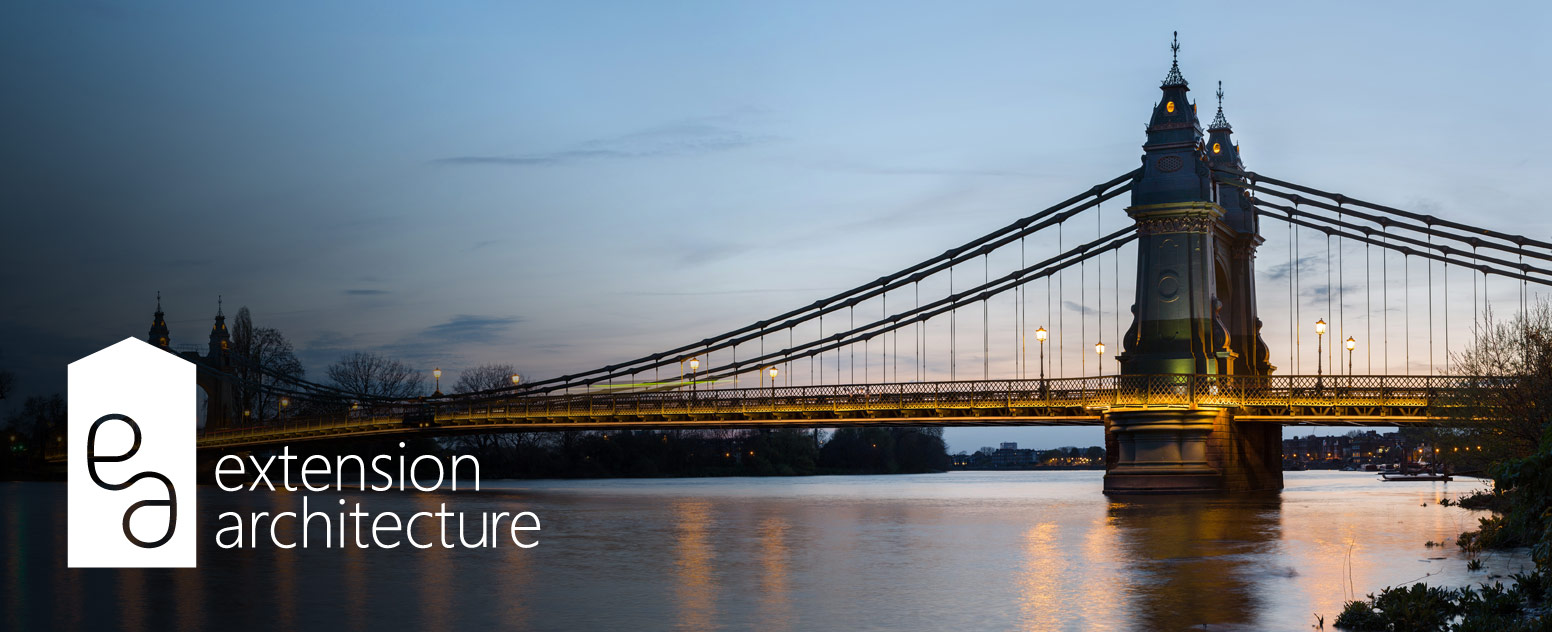 Architects & Planning Application in Hammersmith and Fulham
---
Extension Architecture is an experienced team of planning consultants and Architectural designers. With a breadth of experience working in Hammersmith and Fulham, architects in our office keep up to date of changes in planning applications and building regulation within Hammersmith and Fulham in particular. They are here to provide friendly and helpful services assisting you from initial design ideas through to planning, building control and into a reality. Our success rate is nearly 100% from house and basement extensions, loft and garage conversions, change of use applications, new builds and commercial planning.
PLANNING & ARCHITECTS' SERVICES IN HAMMERSMITH AND FULHAM
We provide a full range of services in the Hammersmith and Fulham area including:
Planning Application Drawings (including Plans, Sections, Elevations etc.)
Retrospective Planning
Building Regulation Drawings for Building Control in Hammersmith and Fulham
Consultancy for Commercial Development
3D Visualisations (Immersive Design)
Interior Design
Spatial Planning and Layout
Feasibility Consultancy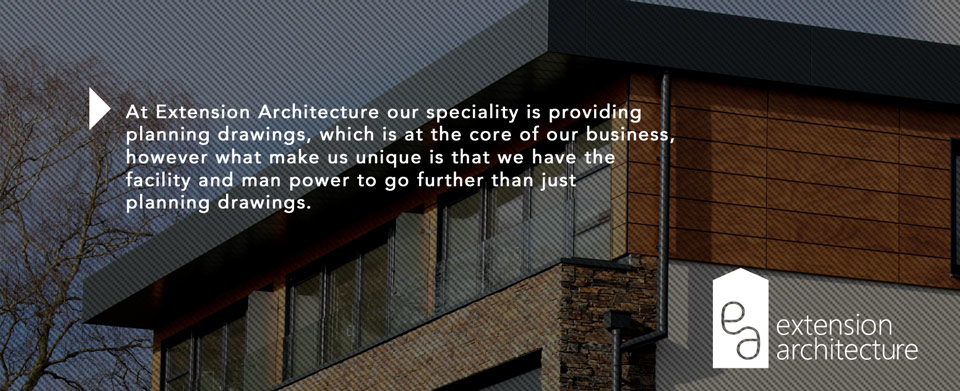 Our Range of Service in Hammersmith and Fulham & London Area
We provide a full range of services in the Hammersmith and Fulham area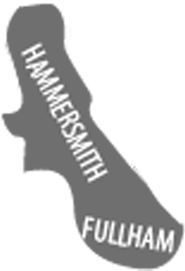 [email protected]
Hammersmith & Fulham Council Planning Portal:
https://www.lbhf.gov.uk/planning/planning-applications
In Hammersmith and Fulham Borough:
We can help and give free advice in: Fulham, Hammersmith, Old Oak Common, Parsons Green, Sands End, Shepherd's Bush, Walham Green, West Kensington, White City and the following postcodes NW10, SW6, W6 and W12. We cover all London and Addison Askew Avonmore & Brook Green College Park & Old Oak Fulham Broadway Fulham Reach Hammersmith Broadway Munster North End Palace Riverside Parson's Green & Walham Ravenscourt Park Sands End Shepherd's Bush Green Town Wormholt & White City Residential Sevice : planning permissions and designs for single/double storey side/ rear extension, basement extension, loft conversion, dormer extension, rooftop terrace. House conversion into flats, window/door elevations. annex/maisonette/conservatory/garage conversion, interior/exterior design, garden design, new build development Commercial Service: planning permissions and designs for restaurant, bar, cafe, retail shops, stores, hotel. change of use, Planning applications, building regulation drawings.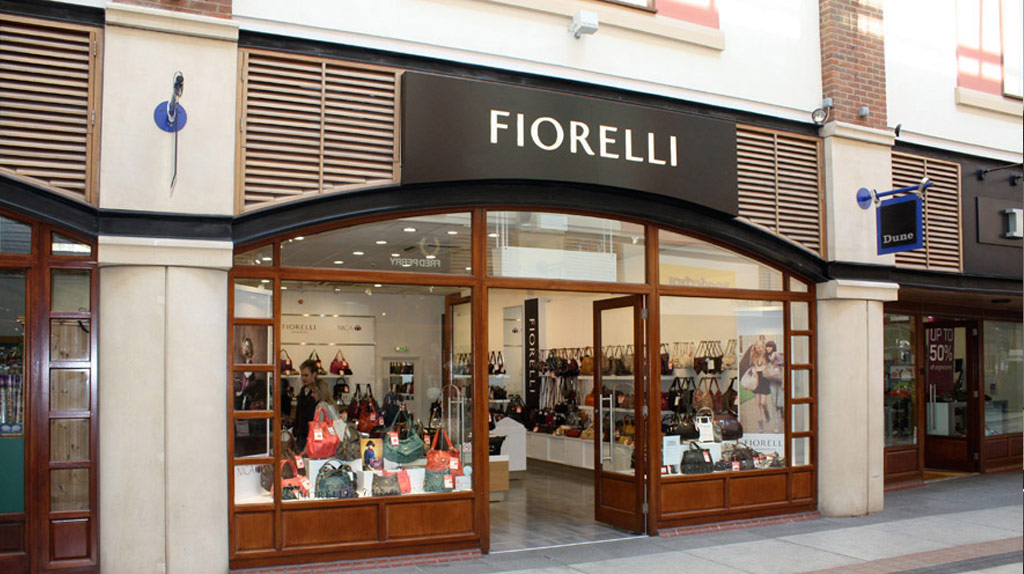 Shop Interiors in Hammersmith
Extension Architecture was approached by Fiorelli, handbag manufacturer to design and construct their showroom located on a commercial street in Hammersmith, London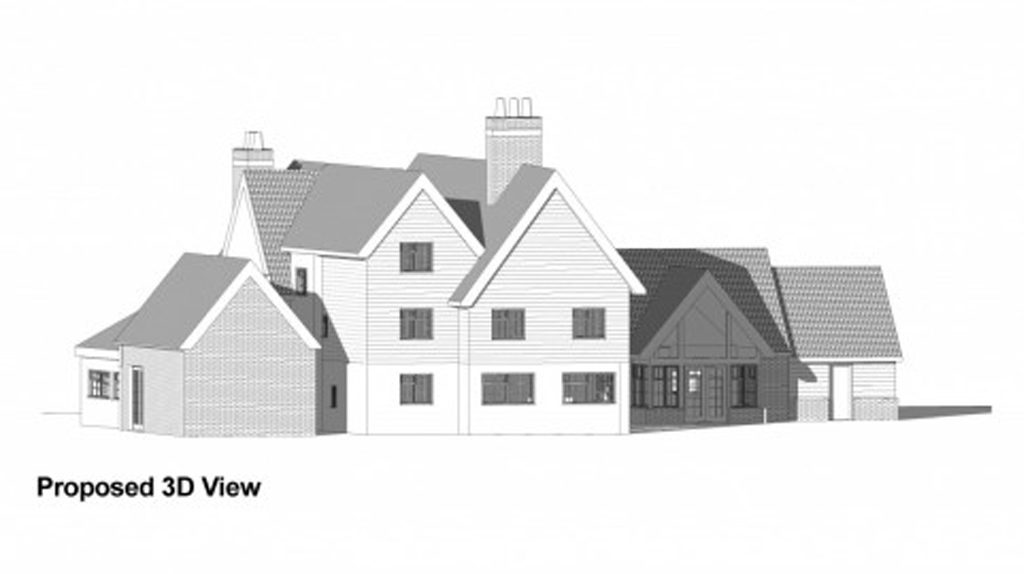 Double Storey Extension Hammersmith and Fulham
Doubles Storey Extension project submitted in Hammersmith and Fulham Council.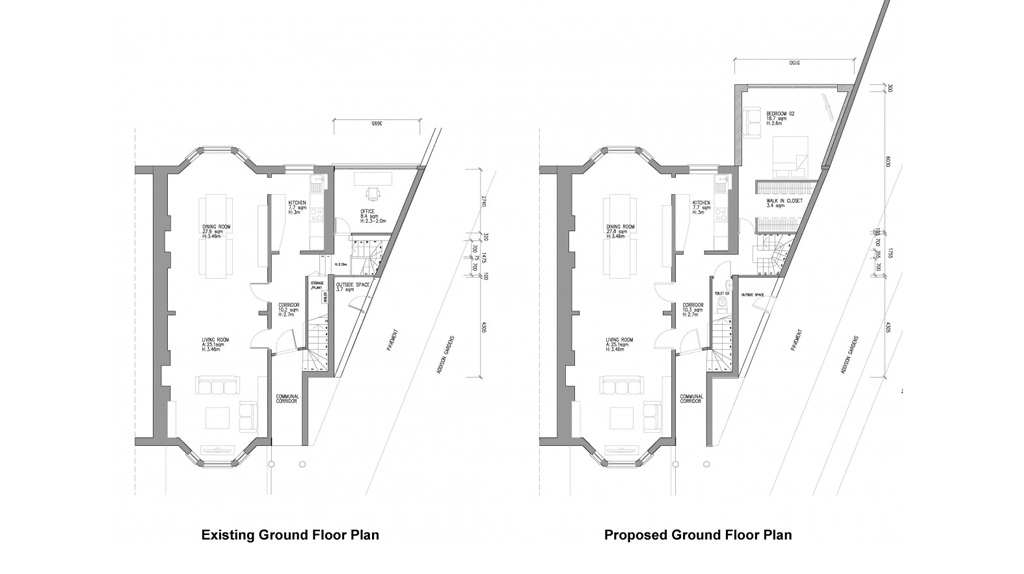 Plans and Elevations for Double Storey Extension in Hammersmith and Fulham
We were appointed by a client to design a double storey extension. We produced various drawings to the London Borough of Hammersmith & Fulham for planning approval.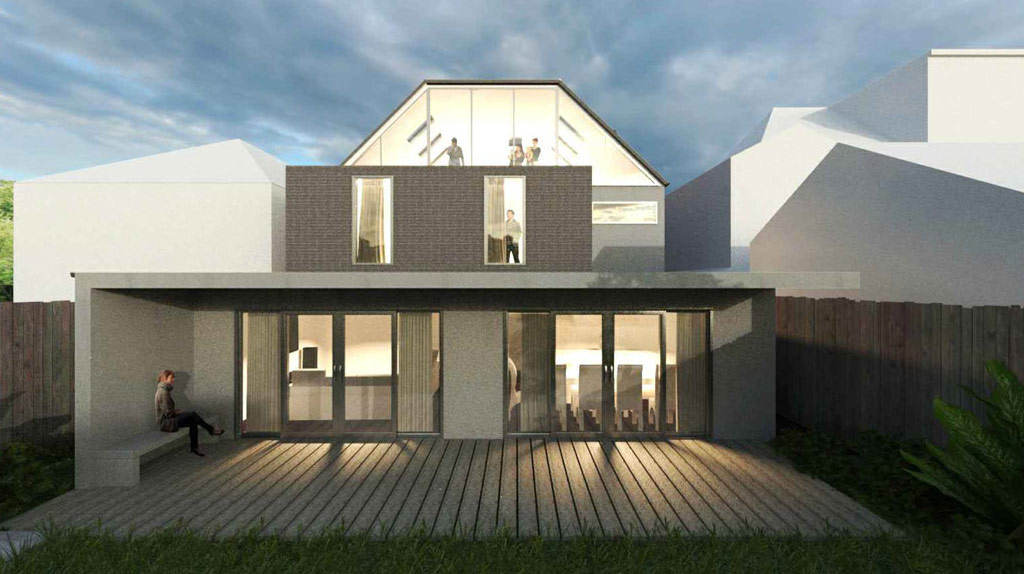 Double Storey Rear Extension and Loft Conversion
The project included a double storey rear extension, loft conversion, internal re-figuration and a porch.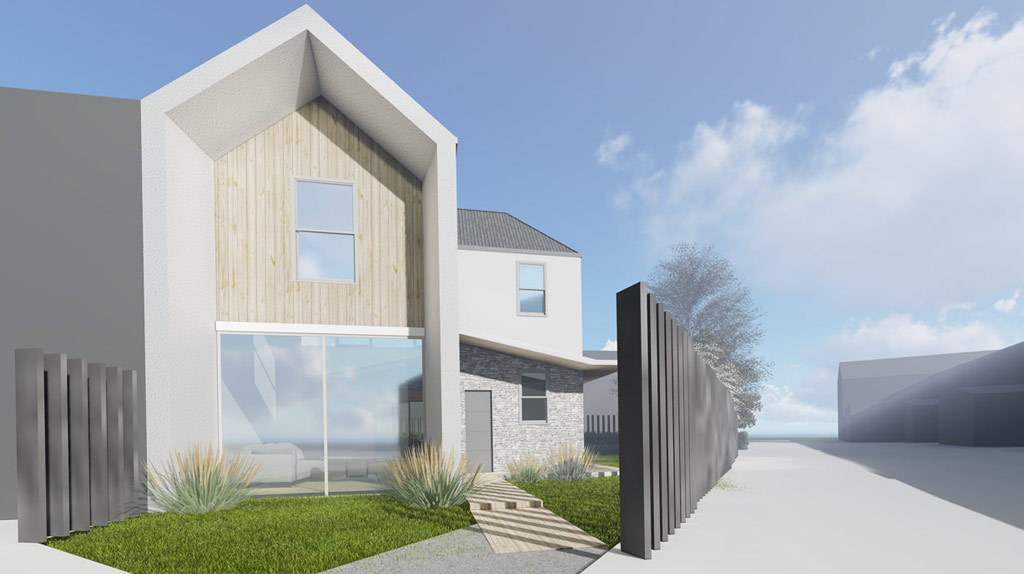 New Build Semi Detached
The brief included design for a newly built semi-detached house with an open space ground floor accommodating the kitchen, living and dinning rooms, as well as three bedrooms.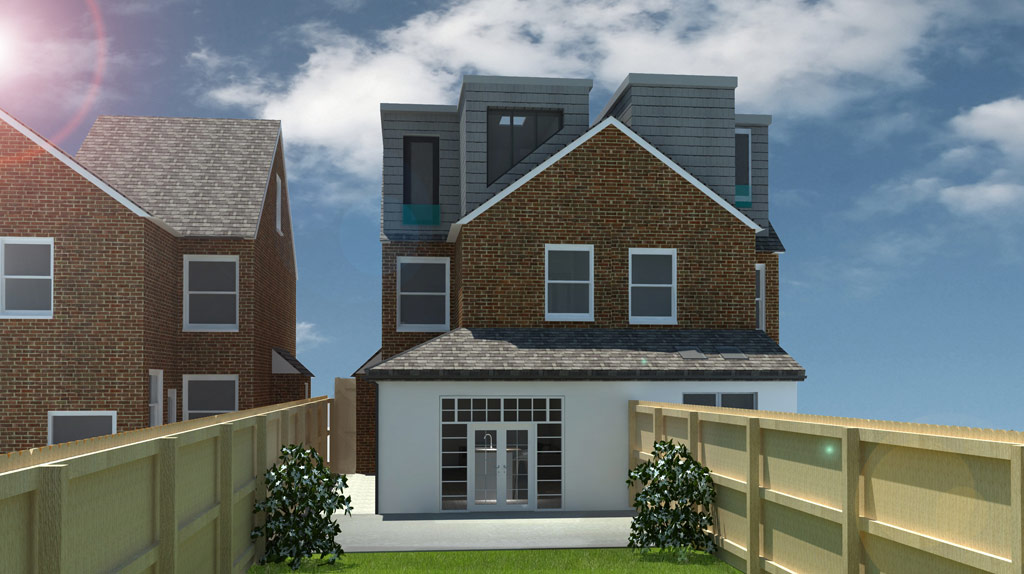 Side Extension & Loft Conversion
Property is a detached Victorian building located in an area with mixed residential and commercial developments.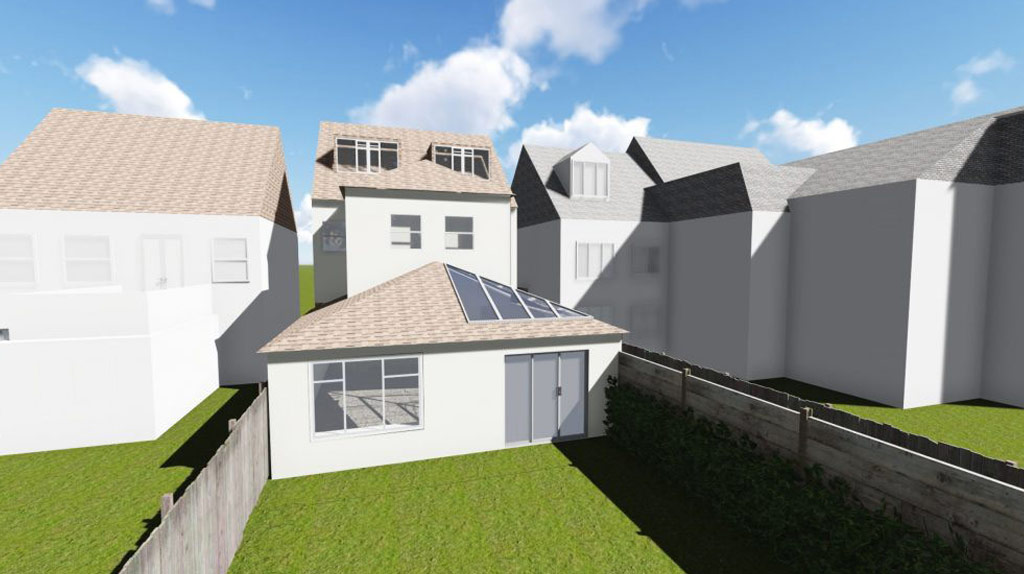 Skylight feature for single storey rear extension
The project involved a conversion of a semi-detached house in the urban area, into 3 flats consisting of 2 x2 bedroom and 1 x 1 bedroom with existing parking space for 2 cars.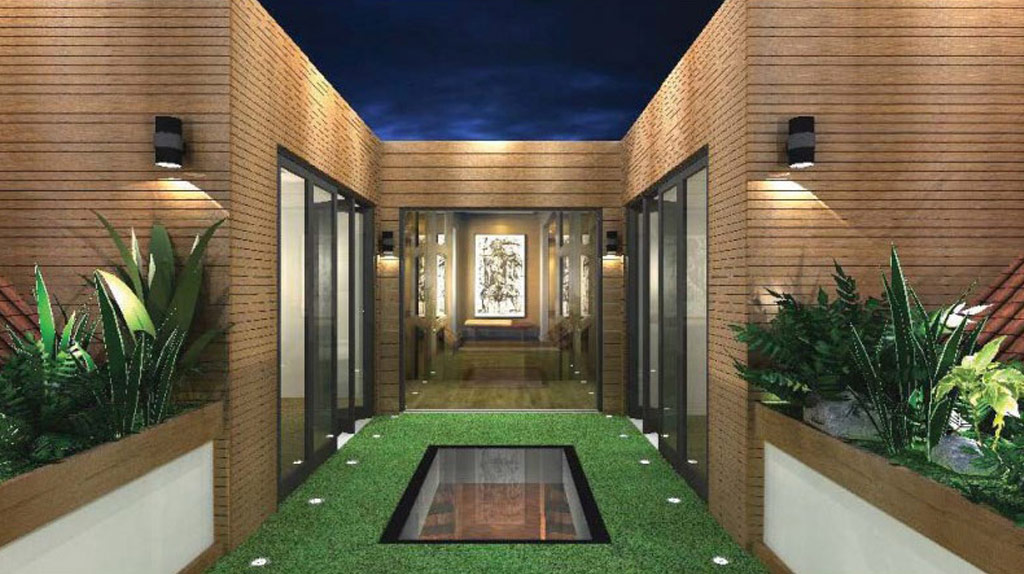 Roof Conversion
We were appointed to produced a number of visualisations for our client for a property which our Interior Designer re-designed and presented to the client for approval.
Architects' Service in Hammersmith and Fulham – Process
Any work under Hammersmith & Fulham Council, we would undertake a property site assessment by looking into its history and context of the site with its surroundings. In the process of design we aim to be up to date with all the regulations, taking into consideration the conservation and heritage sites and we approach it with a sympathetic proposal to consider the characteristic surroundings. The rules and regulations for planning application and building regulation vary from council to council. We always keep ourselves aware of the changes in the Hammersmith & Fulham Borough. Additionally, we would take time to study the reasons as to why the other properties get approved and refused within the area helping us to better our understanding and maintain a good success rate. Our in house experienced team are always there to help you. Call us to find out more on 0203 409 4215.

 
Residential
Single Storey Extension

Double Storey Extension

Convert to Flat

Loft Conversion

Basement Extension

3D Visualisation

Developers
New Builds

Change of Use