Find out about planning application of Richmond and get a quote
Richmond Planning Applications and Architectural Services
With a dynamic and forward-thinking approach, our award-winning Richmond architects specialise in house extensions in London to help homeowners maximise their property's potential. Conveniently located to offer our range of services to clients across Richmond upon Thames and the surrounding areas, the Extension Architecture team are on hand to achieve outstanding results that not only enhance the home but can increase the value of your property.
Situated on the water's edge of the River Thames, the London Borough of Richmond upon Thames is situated just outside of the hustle and bustle of southwest London and just over the river from our head office! With its riverside views, abundant open space, fantastic architecture, and outstanding schools, Richmond is one of the most sought-after residential neighbourhoods in the UK for growing families. Whether your project is in Barnes, Fulwell, Hamptonor Teddington, we have the experience to help get your project in Richmond started.
Once you've had an in-depth conversation with our architects in London to discuss your property and goals, we will present you with some innovative ideas to get the most out of your space and create an outstanding design for your extension or conversion. We can also provide 3D designs to help you visualise the end product and ensure you are achieving the results you hoped for.
Architects in Richmond for Your Project
With large open spaces, such as the famous Richmond Park and the one-of-a-kind Kew Gardens, the rich history of Richmond and its outstanding natural beauty lend their way to some truly interesting developments. This historical context and rich heritage has led to a very pro-conservation attitude from the local authority, and as such, obtaining Richmond planning permission is no easy feat.
With the help of our Richmond architects & planning consultants, you can rest assured that you will get the best advice, be it for a single storey extension, kitchen extension, double storey extension, loft extension in Richmond or new build development. This subsequently means you will stand the highest chance of planning application approval with our architects in Richmond able to bring your project to life.
With a relatively outdated residential design guide dated back to 2015, the council will likely be adopting a new set of policies in the near future which may change the way in which extensions and developments are designed in Richmond Upon Thames.
For this reason, amongst others, the advice of a local Richmond architect and planning consultant will undoubtedly help you to bring your dream home to life. Alongside this, there are no less than 85 independent conservation areas in the area, meaning that getting Richmond planning permission is not a straightforward task. Each conservation area will also come with their own specific challenges, so having an experienced practice that understands Richmond planning from A-Z is of paramount importance.
For more information on your extension, enquire with us today to see how we can help you achieve your dream space with our expert service and architects in Richmond.
Did you know that Richmond Council's residential design guidance was adopted way back in 2015? We expect that a new set of policies will be published shortly, which is why choosing a local Richmond Architect is more important than ever!
We only deliver excellence
Projects completed in Richmond
Our total projects completed in London & Surrey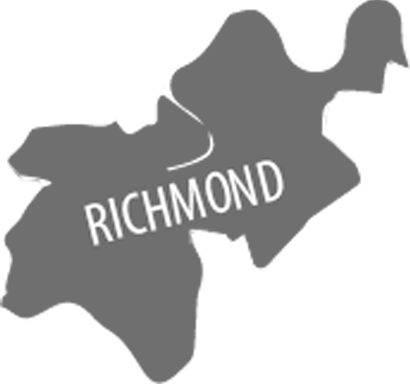 Our Selected Case Studies in Richmond