Architects & Planning in Richmond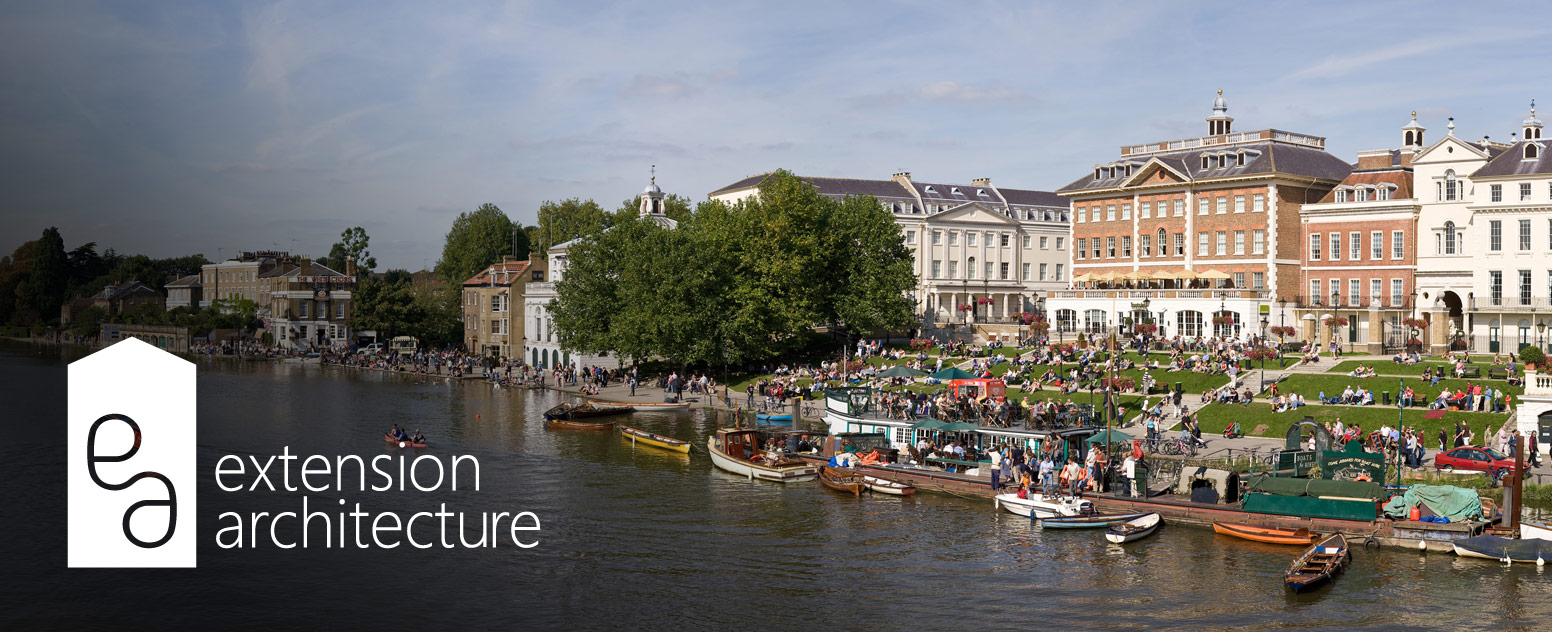 PLANNING & ARCHITECTURAL SERVICE IN RICHMOND
We provide a full range of services in the Richmond area including:
Planning Application Drawings (including Plans, Sections, Elevations etc.)
Retrospective Planning
Building Regulation Drawings for Building Control in Richmond
Consultancy for Commercial Development
3D Visualisations (Immersive Design)
Interior Design
Spatial Planning and Layout
Feasibility Consultancy
When it comes to building extensions in Richmond, we have plenty of experience to offer. After an in-depth consultation with our Richmond architects, you will be presented with some unique ideas for your property. In order to prevent mid-build changes, we will provide a detailed 3D visualisation of the final design. At Extension Architecture, we also offer competitive interior design packages. Having worked on a number of projects in the Richmond area, we know all about council regulations and applications. Whether you own a residential or commercial property, our expert team will be on hand from start to finish.
Finding the right Richmond architect is the first step when it comes to having your home or residential building extended or improved. After all, this will be a once in a lifetime move and it's vital you get it completely right, first time.

Extension Architecture have spent many years working in the various different boroughs across London, which is why this experienced team are perfectly placed to understand the specific restrictions and circumstances that occur in this diverse city district.

Despite the ever-improving unification of Greater London as a single entity, each individual London Borough council nevertheless retains very different planning restrictions and building regulations, so it's crucial you choose an architect and planning expert who is well versed in the unique set of circumstances in Richmond. Moreover, as councils adjust and planning requirements change with them, you need to know that your London architect is informed and up-to-date with the ever-changing landscape of planning applications and extension work in Richmond. After all, you don't want to run the risk of being refused planning permission or – worse still – having to apply for it retrospectively, as there are no guarantees it will be granted. With many years of experience, and many successfully completed architectural projects, behind us, Extension Architecture have the expertise you need to ensure your home extension or renovation is completed without a hitch, so that you can achieve your dreams both in budget and on time.

That means ensuring everything is done right first time around, and hence the importance of ensuring your planning permission is granted swiftly on the first application by the planning committee at Richmond Borough Council. At Extension Architecture, our experienced and knowledgeable planning consultants will work throughout to ensure you receive the necessary planning permissions you need to get your residential project underway promptly. As one of London's up-and-coming areas, Richmond is one London Borough where residents are constantly seeking new and innovative ways to extend or improve their homes. As moving house can be both financially unattainable and emotionally draining, a home extension is often the most practical way to boost your living space whilst also increasing the value of your home. Extension Architecture can help, backed by a sound grounding in what can be achieved where. At Extension Architecture, our dedicated team of experienced professionals cover all stages of the home extension process, so from start to finish you can deal with one single point of contact. Our detailed local expertise in Richmond and historical knowledge, together with an in-depth understanding of our field, ensures that from the first site visit, through to the planning applications , right until the completion of the project, your home extension is guaranteed to run smoothly. Thanks to the experience and expertise of the multi-disciplinary Extension Architecture team, which includes innovative architects, knowledgeable planning consultants and graphic and interior designers with an inherently artistic flair, we can address your needs at every stage of your residential extension project. And with many decades of combined experience between them, these professional architects and consultants can foresee and avoid any potential bumps in the road, and can find quick solutions to any issues you may encounter, ensuring a smooth service and a happy outcome for all clients.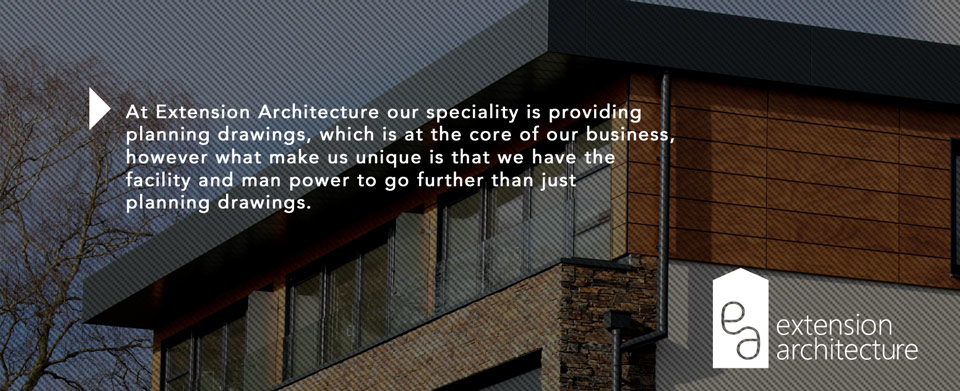 Our Range of Service in Richmond & London Area
We provide a full range of services in the Richmond area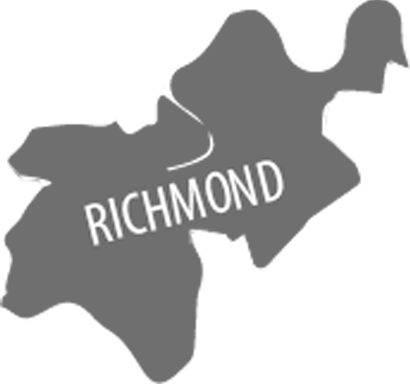 Email: [email protected]
Richmond Council Planning Portal:
https://www.richmond.gov.uk/planning
In Richmond Borough:
Our experienced IN HOUSE TEAM of experts are ready to help you and provide FREE planning advice. We are here to help so pick up the phone and call us at 0203 409 4215. Our experience is proven, see our
CASE STUDIES
to find out what we can do for you! We can help and give free advice in: East Sheen, Kew, Bushy Park, Whitton, Barnes, Fulwell, Hampton, Teddington and the following postcodes: TW9 and TW10. Residential Service: planning permissions and designs for single/double storey side/ rear extension, basement extension, loft conversion, dormer extension, rooftop terrace. House conversion into flats, window/door elevations. annex/maisonette/conservatory/garage conversion, interior/exterior design, garden design, new build development Commercial Service: planning permissions and designs for restaurant, bar, cafe, retail shops, stores, hotel. change of use, Planning applications, building regulation drawings.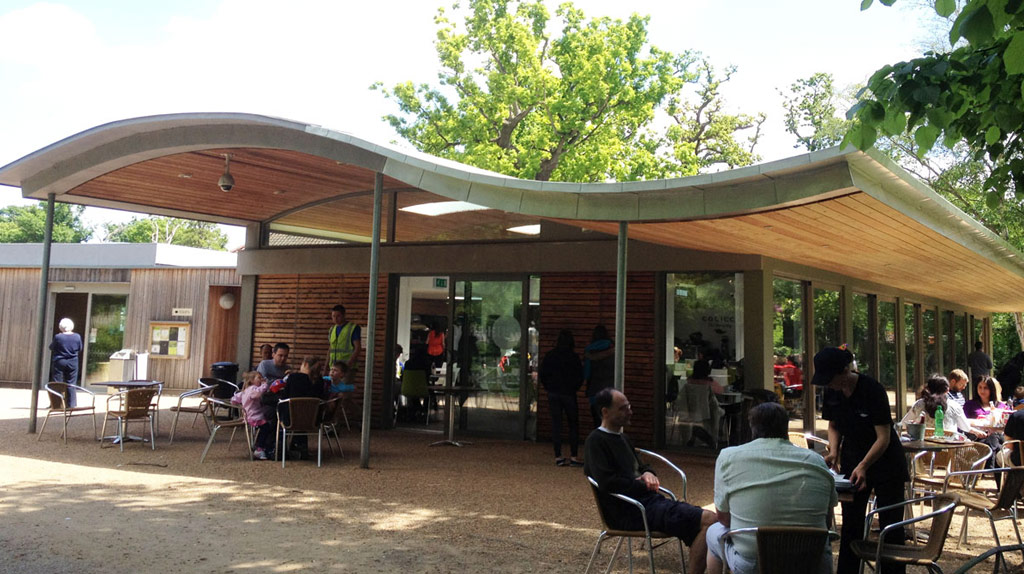 The Pheasantry Cafe in Richmond upon Thames
The Pheasantry Welcome Centre located in the heart of Bushy Park (one of the Royal Parks) as part of the 72 million pound project to restore the formal gardens and buildings of the park.
Single Storey Extension Project in Richmond Council
Extension Architecture were appointed for a single storey extension project in Richmond Council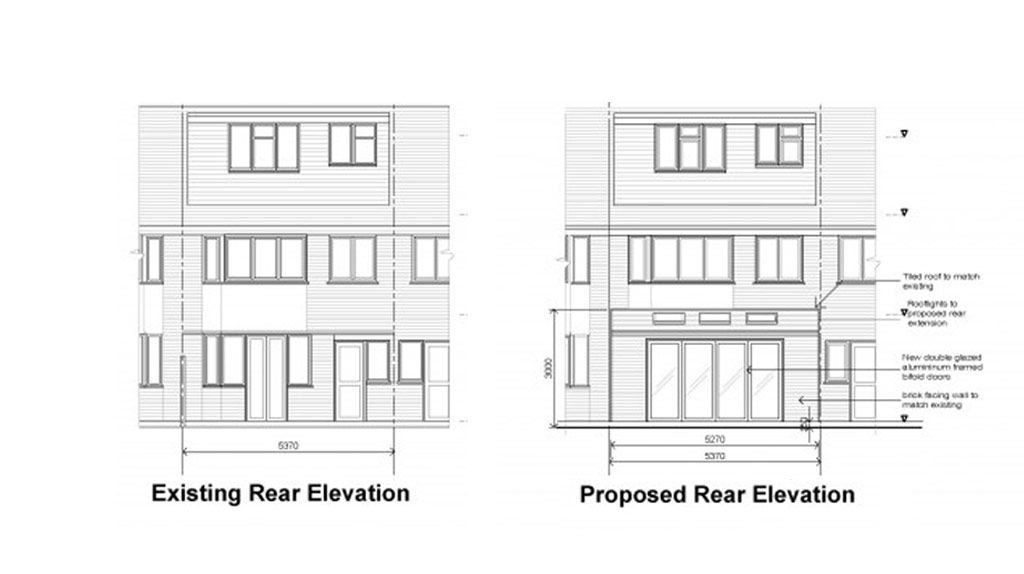 Single Storey Rear and Side Extension Project in Richmond
Single Storey Rear and Side Extension Project in Richmond upon Thames completed by Extension Architecture.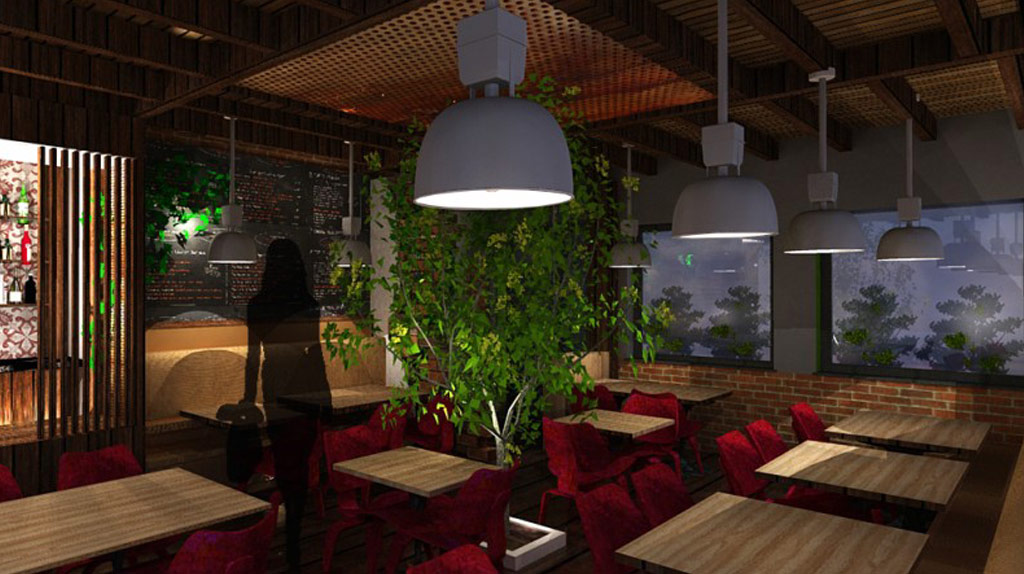 Planning application for a Café in Richmond
We are experienced in creatively collating ideas and translating your brief(s) into actualisations with our Architectural and Interior Design experience.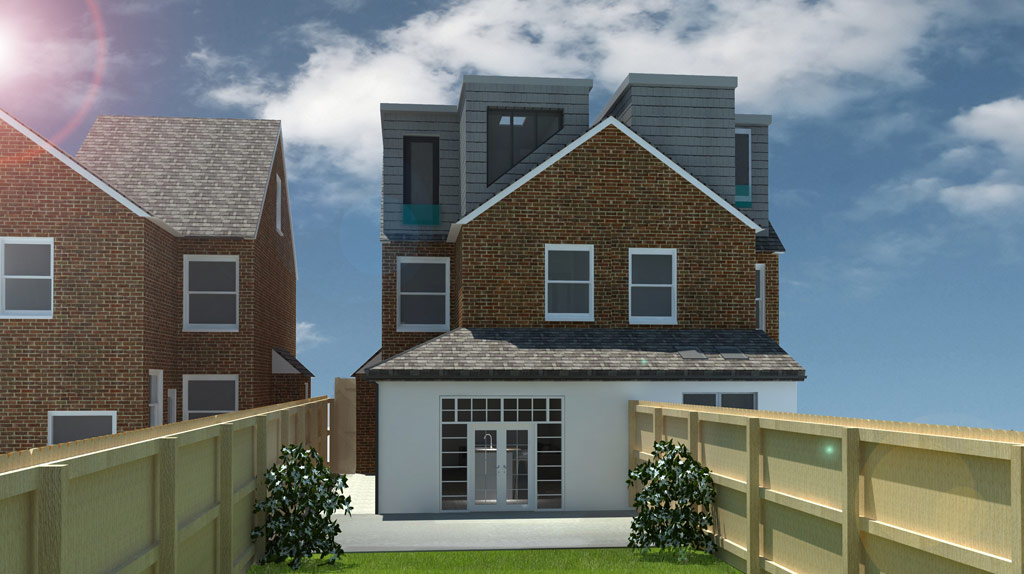 New Build Semi Detached House in Richmond
The brief included design for a newly built semi-detached house with an open space ground floor accommodating the kitchen, living and dinning rooms, as well as three bedrooms.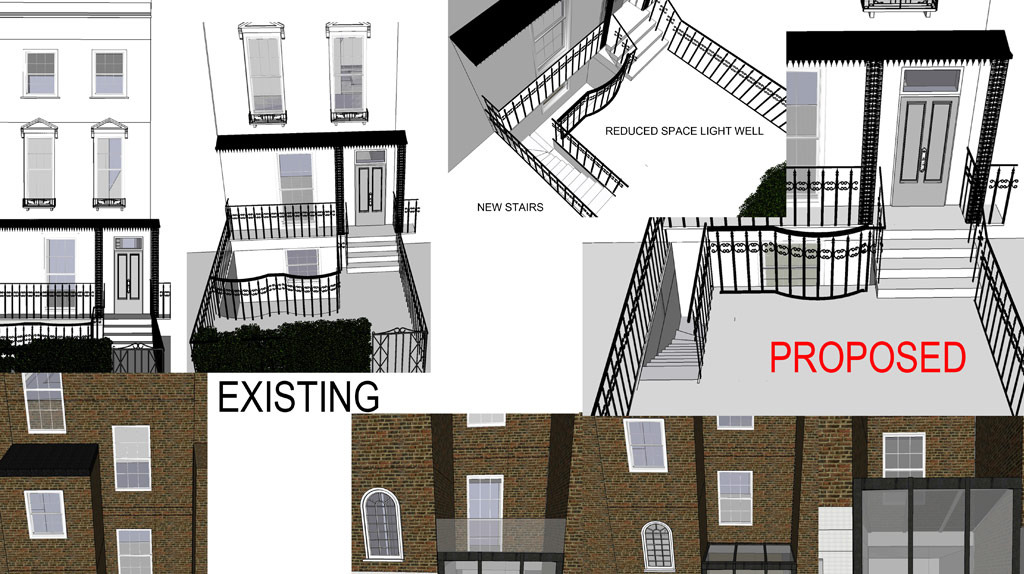 Skylight feature for single storey rear extension in Richmond
The project involved a conversion of a semi-detached house in the urban area, into 3 flats consisting of 2 x2 bedroom and 1 x 1 bedroom with existing parking space for 2 cars.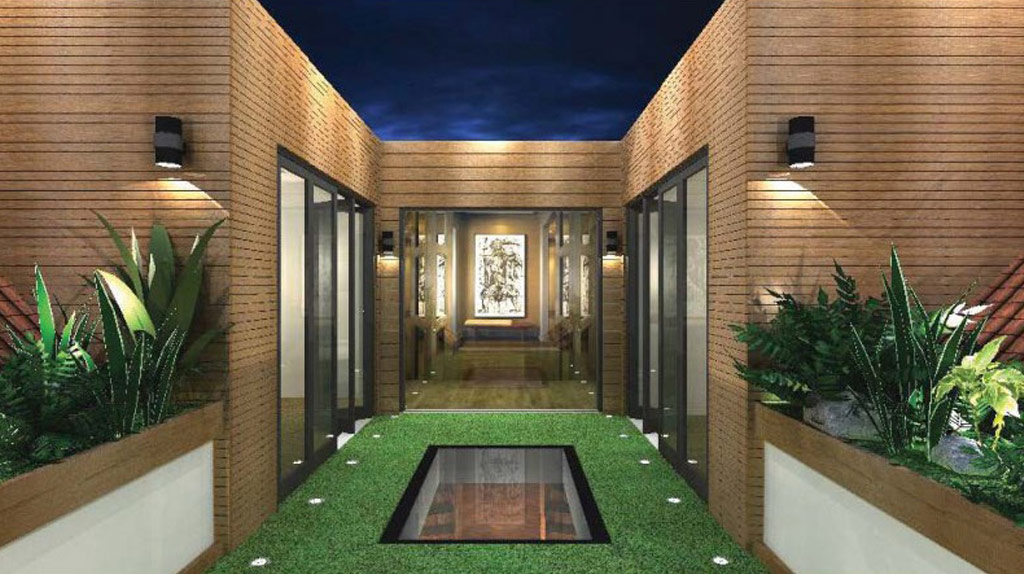 Double Storey Rear Extension and Loft Conversion in Richmond
The brief for the project included enlargement of a detached house.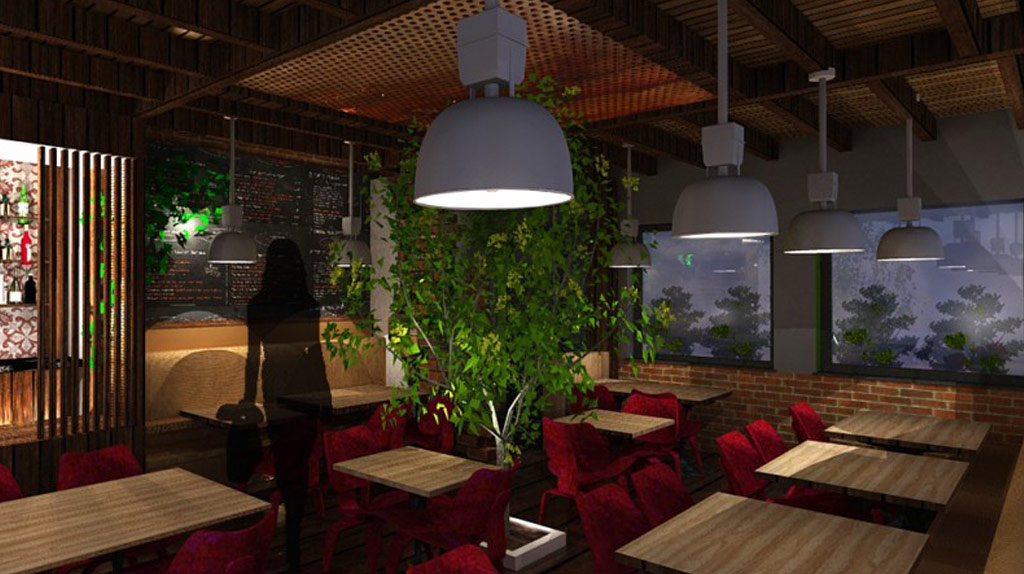 Side Extension & Loft Conversion in Richmond
Property is a detached Victorian building located in an area with mixed residential and commercial developments.
Architectural Service in Richmond – Process
Having worked with many different families in Richmond over the years, Extension Architecture understand how disruptive a home extension can be to your life, from the stress of planning and organising the project to the absolute chaos that living in a building site unleashes on your family's home life. That's why everything the Extension Architecture team do is designed to minimise the disturbance for you. Thanks to our all-encompassing service, Extension Architecture can handle every aspect of your home extension, from start to finish, and project manage all the various elements on your behalf. From applying for planning permission, to finding the best builders and tradesmen, to even furnishing your finished rooms, Extension Architecture will work with our trusted partners to deliver an exceptional service that removes all the worry and stress. Extension Architecture have been fortunate over the years to have had the opportunity to work on many different residential architecture projects in Richmond, so our team have a vast range of experience in many types of building alterations. From a
single storey extension
at the rear to a
double storey extension
on the side, from a
loft conversion
to a
change of use
project; whatever type of home renovation you are looking for, the Extension Architecture team will be able to help you achieve your goals. If you'd like to take a more detailed look at what you could potentially achieve, why not have a browse through the
Case Studies
page of our website to see what we've done in the past? Whatever it is you are looking to achieve with your Richmond house extension or home improvement works, Extension Architecture would love to discuss the various options with you and provide a better insight into the sort of work we can offer. Why not give us a call today for a free, no obligation consultation, or fill out the
contact form
online and one of the team will be in touch with you as soon as possible. Alternatively, if you prefer a face to face chat, then please feel free to pop into either our Battersea or Worcester Park offices.
Residential
Single Storey Extension

Double Storey Extension

Convert to Flat

Loft Conversion

Basement Extension

3D Visualisation

Developers
New Builds

Change of Use