Merton Planning Architects
Find out about planning application of Merton and get a quote
Merton Planning Applications and Architectural Services
THE AREA
Home to Wimbledon grand slam tennis tournament, the London Borough of Merton boasts 2,150 acres of beautiful parks (such as Wimbledon Park) and open spaces. Crime is low and there are lots of good schools. Unemployment is below average and it is viewed as quite a wealthy area. From Wimbledon Village to Wimbledon Common, it is a leafy, sleepy retreat. But when the tennis players and fans arrive, it gets as busy as Edinburgh during its Festival Fringe. Housing tends to be family-oriented, and varies from cottage stlye terraces in Wimbledon to large houses near the Common. However, there are some new builds emerging around Southfields.
Hire well known & highly experienced architects near me.
MERTON PLANNING
For the development of individual dwellings, Merton Planning seeks to limit CO2 emissions in line with environmental awareness and sustainability, so applications to level and rebuild would need to rigorously demonstrate these environmental requirements.* If the original house is sound, the borough opposes new builds on the grounds of the environmental effects during construction. Regarding the development of groups of flats, Merton Planning's housing policies include allowance for certain groups of people – especially the vulnerable – in the interest of social inclusion. Their aim is to ensure a mix of accommodation – in terms of the care element – in accordance with what support such residents require. The council policy also seeks to be empathetic to neighbouring residents. They are looking to protect those facilities and would not favour development applications which would result in the loss of such community-based facilities.* [Other groups which are also considered are within secure units and travelling people.] As well as social inclusion, another of Merton's ideal aims is to adequately address community housing requirements in a way that is sustainable for projected population rises. They also want to ensure a successful social mix and community adhesion, possibly to reflect the multi-faith aspect of the family-oriented borough. Their housing policy refers to waiting list social data, available plots and feasibility regarding delivery of housing units from contractors. Merton does not favour gated developments,* which go against their ethos for community spirit and public thoroughfare. Sites in Merton are not below average cost for London. With new developments, Merton strives for a good mix of sizes. In new blocks of flats, they would approve approximately 1/3 each of 1, 2 and 3 bed flats* respectively, with a slight increment in the allocation for 3 beds. Applications which would lose GIA (Gross Internal Area) would be resisted.* It is interesting that house prices in Merton are above average, yet 60% of affordable housing is social and the remaining 40% is higher at intermediate level for rental or sale. Merton's follows the NPPF (National Planning Policy Framework) regarding affordable and intermediate housing definitions. (Affordable rent has to be a 8o% of market rent or less, in accordance with the London Plan.) Their policies require new builds to be at Lifetimes Homes Standard so they can be adapted for disability. Also supported care facilities need features which increase security and reduce crime by design. The council also will not favour applications that lose student housing (or other shared housing)*, unless the area has a surplus. They favour the development of student housing,* if permanent housing will not be lost. *(Advice in italics.)
PLANNING & ARCHITECTS' SERVICES IN MERTON
Extension Architecture provides a full range of services in the Merton area; including:
Planning Application Drawings (including Plans, Sections, Elevations etc.)
Retrospective Planning
Building Regulation Drawings for Building Control in Hammersmith and Fulham
Consultancy for Commercial Development
3D Visualisations (Immersive Design)
Interior Design
Spatial Planning and Layout
Feasibility Consultancy
We only deliver excellence
Projects completed in Merton
Our total projects completed in London & Surrey
Our Selected Case Studies in Merton

Extension Architecture is an architecture company that provides extension and new build services in Merton. As Merton architects, they offer a range of architectural services that encompass all stages of a project, including:

Feasibility Studies: The architects at Extension Architecture work with clients to evaluate the feasibility of their project, taking into account the site, budget, and planning requirements. They provide advice on the best course of action and offer solutions to any potential challenges.

Design and Planning: The architects create design concepts that align with the client's vision, requirements, and budget. They also prepare and submit planning applications to the local authorities if needed.

Technical Drawings: Once the design is agreed upon, the architects produce detailed technical drawings that include floor plans, elevations, sections, and construction details.

Building Regulations: The architects advise clients on building regulations and prepare all necessary documentation to obtain building regulations approval.

Tender and Construction: During this phase, the architects create tender documents, review bids from contractors, and help the client select a contractor. They also provide ongoing support throughout the construction process to ensure that the project is delivered to a high standard.

Post-Completion: Once the construction is complete, the architects carry out inspections to ensure that the project meets all relevant regulations and standards.

In addition to the above services, Extension Architecture also offers new build services for those clients who wish to build a new property from scratch.



As Merton architects, Extension Architecture has extensive experience in designing and building projects in the Merton area, and they are well-versed in the specific planning and building regulations that apply to the area. They aim to provide their clients with innovative and practical designs that maximize the potential of their property while adhering to all relevant regulations and standards.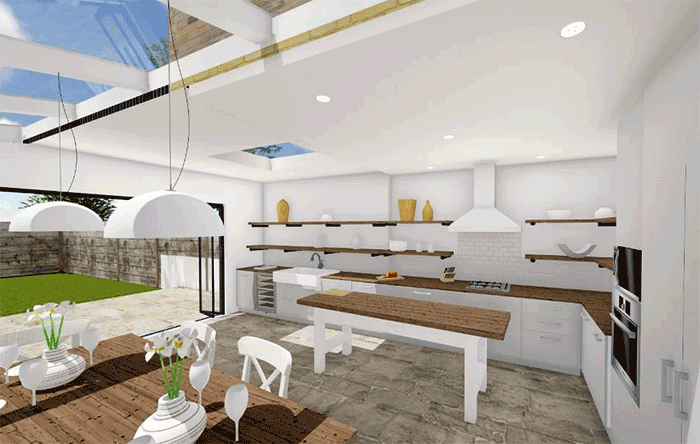 How we work in this area
Our Architectural services in Merton
Our company knows Merton area very well, and has a good understanding of their planning and conservation policies. In 2017 alone we submitted around 20 applications to Merton Planning Department.
Extension Architecture's experienced teams of planning consultants and architects build on their experience of Merton projects by keeping up to date with policy changes in the planning department. This helps to retain our high approval rate.
We provide a friendly service as we assist you through design and planning, prebuild and construction in residential applications from loft or garage convervions to extensions, basements, new builds from Colliers Wood to Merton Park, Mitcham, Morden, Motspur Park, Pollards Hill, Raynes Park, Summers-town, West Barnes, Wimbledon, SW17, SW19 or SW20.
Our planning & architectural services in Merton
We provide a full range of services in Merton
Planning Application Drawings (including Plans, Sections, Elevations etc.)
3D Visualiations (Immersive Design)
Restrospective Planning
Building Regulation Drawings for Building Control
Consultancy for Commercial Development
Interior Design
Spatial Planning and Layout
Feasibiity Consultancy
Why choose our architect services?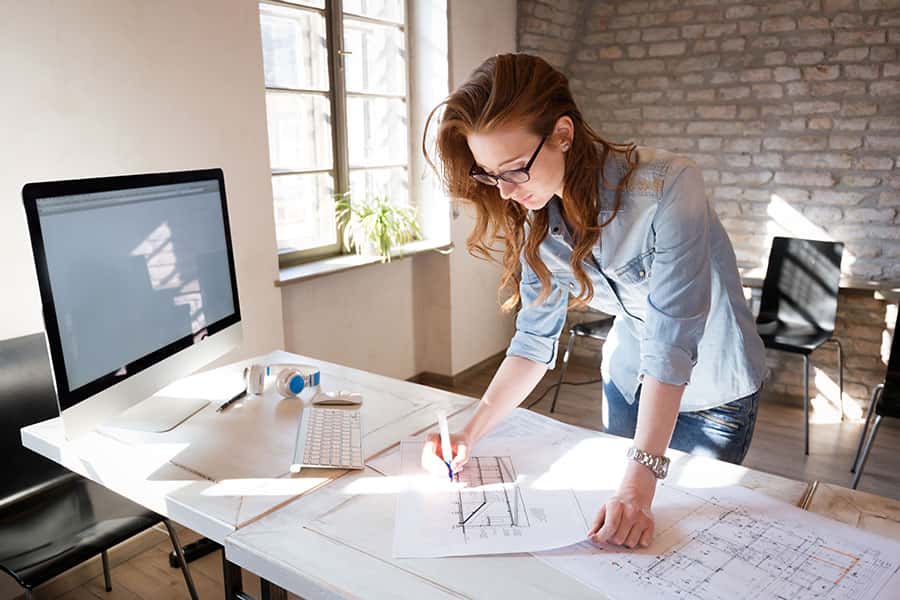 We know your local area and the rule of planning permission of your borough
We've had more than 1600 successful planning applications approved since we started to help clients turn their dream home projects into a reality. We're very proud of our success rate and how we can cater to all your planning needs. Take a look at some examples of the projects we were granted planning permission for in this case study..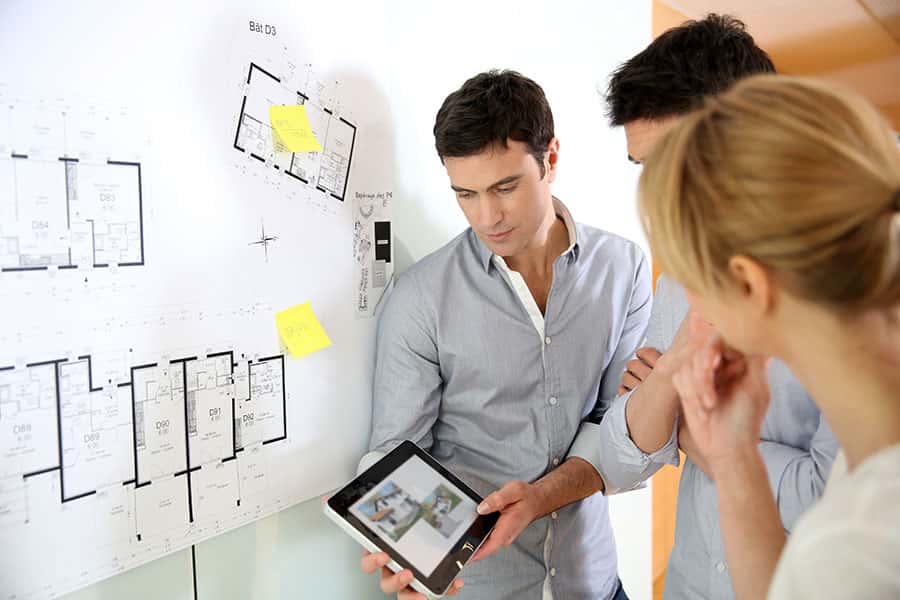 We provides a comprehensive range of expert planning consultancy services.
Your personal planning consultant will visit your property, home or office at a time that suits you and discuss your project in further details. Later the technician will come and complete a full site survey. Our teams then discuss and agree what works and changes could be included in.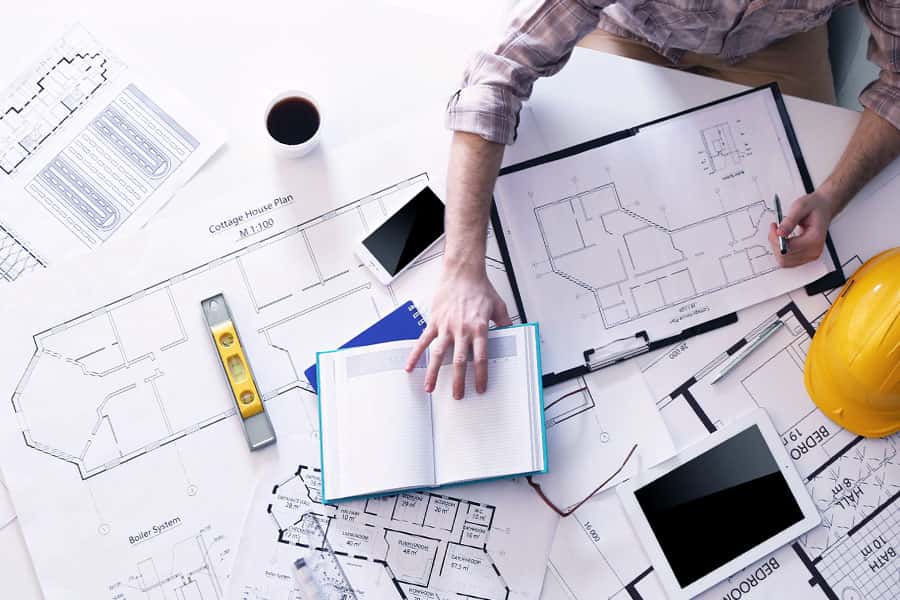 We're the leading residential Architecture Studio in London
We at Extension Architecture provide a wide range of project, development and management services. Whether dealing with fast track refurbishment projects or large- scale mixed use developments, we work closely with all partners from the outset to lay the required processes and structures in place to ensure timely delivery.