Find out about planning application of Sutton and get a quote
Sutton Planning Applications and Architectural Services
Extension Architecture is an enthusiastic group of planning consultants and local architects who boast an extensive portfolio of turning visions into reality. Our architects in Sutton have over 12 years of experience refining methods processes and providing an excellent service from start to finish. We are here to provide friendly and helpful services to assist you, from initial designs to planning applications, building control to project completion, while keeping your interests and the highest level of quality at the forefront of the process.

We have a nearly 100% success rate working on basement extensions, loft conversions, garage conversions, new builds, and commercial planning. All of which our specialist architects in Sutton can help with.
Our understanding of Sutton's architectural history and restoration laws propel us further in being the best choice for this area. We appreciate the sentiment of cherishing the local area, allowing you to use Sutton planning applications to re-establish existing buildings and maintain consistency in all new builds.
We pride ourselves on our systematic and organised approach to planning and completing our projects to ensure highly successful results in existing and past projects.
Calculate the House extension cost Now! 
WHAT WE DO?

We are basically a group of those genius architects in Sutton, who can help you turn your dreams into reality through their expertise. We have been working for decades in the Sutton area and understand the place well. We relate to the emotions people hold here for the existing buildings and the desire to have a new flavour in them. We work smart to bring in all the good components of architecture and heritage into our work. Our dedicated approach towards, planning, designing and execution of architecture makes us the best choice for the people of Sutton. Our expertise extends to all parts of a construction, may that be a basement, an office or a site to restore. We have worked our hands on all sorts.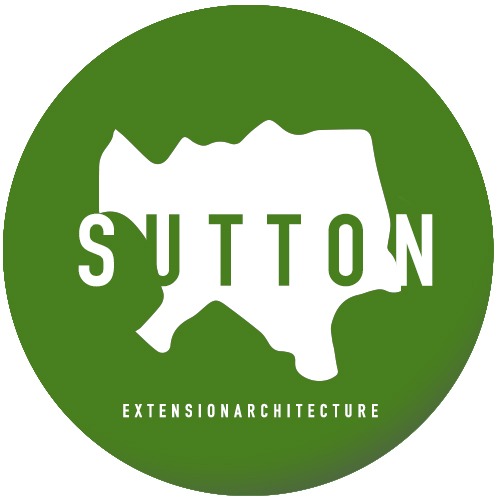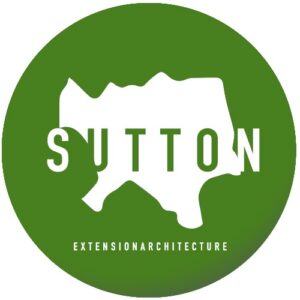 HOW DO WE WORK?
We take a detailed look at the site much before proceeding with the project. This helps us to have a strong background knowledge and understand the requirements of the clients first. Furthermore, we proceed with the planning for the project, which is one of the most crucial steps in restoration or new construction work. Our strategic approach towards our work has helped us achieve highly successful results in our existing and past projects. We do not just work on sites as a project, but take the emotions attached of the Sutton's population along while executing our plans, with utmost architectural expertise.
We only deliver excellence
Projects completed in Sutton
Our total projects completed in London & Surrey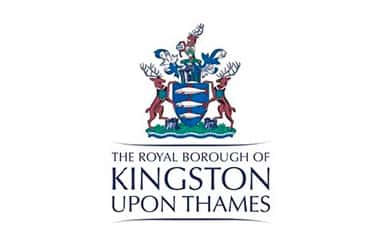 Districts in Sutton Surbiton, Malden Rushett, Chessington, Tolworth, Berrylands, Norbiton, Kingston Vale, Old Malden, New Malden, Canbury, Coombe, Motspur Park,
Our Selected Case Studies in Sutton

Extension Architecture is an architecture company that provides extension and new build services in Sutton. As Sutton architects, they offer a range of architectural services that encompass all stages of a project, including:
Consultation: The architects at Extension Architecture work with clients to understand their vision, requirements, and budget for their project. They also assess the feasibility of the project and provide advice on planning permission requirements.

Design and Planning: In this phase, the architects create design concepts and options that align with the client's vision, requirements, and budget. They also prepare and submit planning applications to the local authorities if needed.

Technical Drawings: Once the design is agreed upon, the architects produce detailed technical drawings that include floor plans, elevations, sections, and construction details.

Building Regulations: The architects advise clients on building regulations and prepare all necessary documentation to obtain building regulations approval.

Tender and Construction: During this phase, the architects create tender documents, review bids from contractors, and help the client select a contractor. They also provide ongoing support throughout the construction process to ensure that the project is delivered to a high standard.

Post-Completion: Once the construction is complete, the architects carry out inspections to ensure that the project meets all relevant regulations and standards.

In addition to the above services, Extension Architecture also offers new build services for those clients who wish to build a new property from scratch.
As Sutton architects, Extension Architecture has extensive experience in designing and building projects in the Sutton area, and they are well-versed in the specific planning and building regulations that apply to the area. They aim to provide their clients with creative and practical designs that enhance the functionality and aesthetics of their property while staying within their budget and complying with all relevant regulations and standards.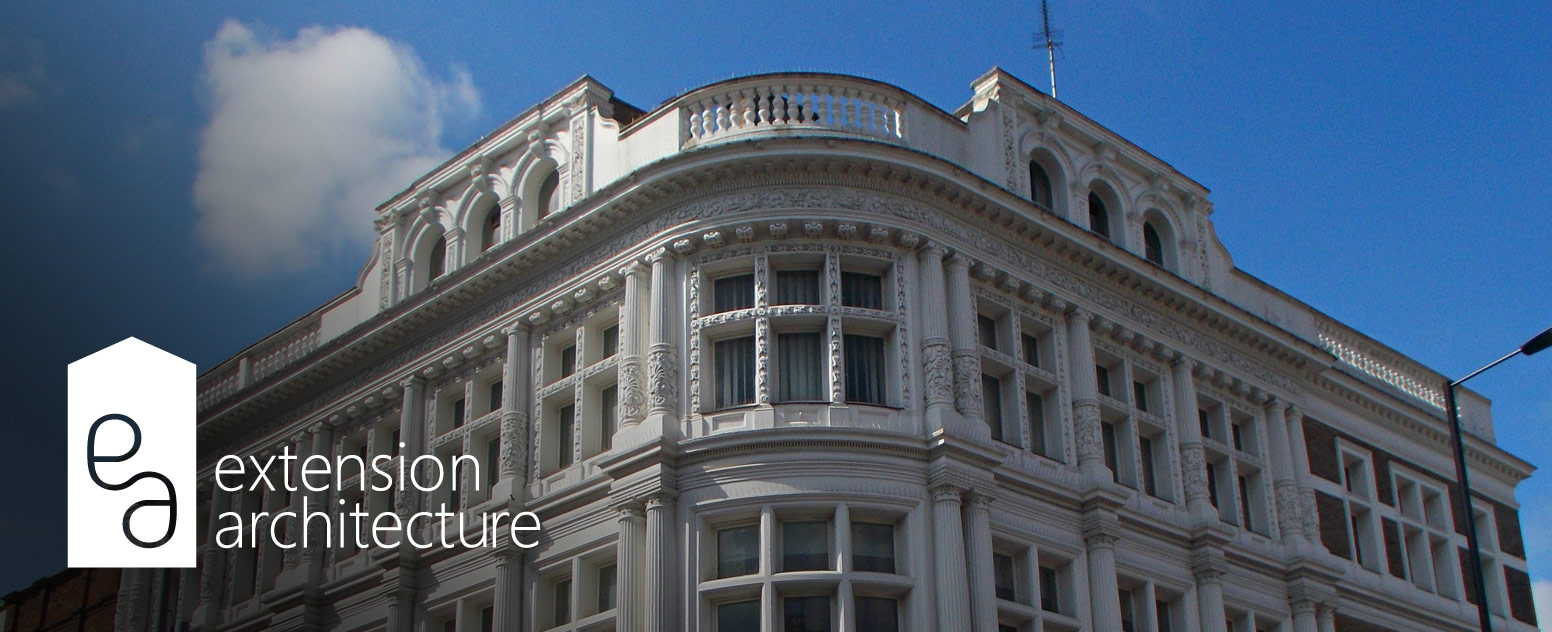 How we work in this area
Our Architectural services in Sutton
WHAT MAKES US DIFFERENT?
We aren't afraid to go beyond the rule book to create radical and free-thinking designs. We have been working in Sutton for many years, with extensive expertise and understanding of the statutory norms laid out in the local area. Our region knowledge allows us Sutton planning applications to create the results you want while integrating our architectural knowledge, strong research, and techniques to ensure it is in keeping with the area and local building regulations.
Whether you own or lease a property in or around Sutton and are considering a residential extension or renovation or are looking to undergo a commercial revamp, your allocated architect will work with you to ensure the feasibility of your project. By developing the brief and providing you with creative solutions, we pride ourselves on fulfilling all your must-have and nice-to-have requirements. Once you decide to proceed with us, one of our experienced surveyors will visit your property to get the ball rolling before handing it over to one of our professional designers to unlock your home's potential.
"With over 12 years of experience working directly with clients from start to finish, our key philosophy is that we won't just extend your home; we will improve your lifestyle!"
Interior Design & Construction with Sutton Planning Applications
If you have a potential project in Sutton, local architectural knowledge and expertise are invaluable to provide you with the best chance of succeeding with Sutton planning applications. Like all locations, Sutton will have specific architectural styles that can be challenging to integrate into designs. However, our proven experience of delivering a range of exception extensions and stunning interior design projects throughout Sutton and the surrounding area of London should provide you with the reassurance you need.
When you choose to work with our Sutton architects, we will give you all of the possible options to not only create the valuable space and refurbishment you desire but smart ideas that will increase your property's value. Contact us today to book an initial consultation to get the ball rolling with initial design concepts and Sutton planning applications. We won't just improve your home; we aim to improve your lifestyle.
"Unlocking the potential value of your home can come in many forms, including extensions, basements and interior design in Sutton. Contact us today to determine the feasibility of your project and speak with one of our advisors!"
Our planning & architectural services in Sutton
We provide a full range of services in Sutton
Planning Application Drawings (including Plans, Sections, Elevations etc.)
3D Visualiations (Immersive Design)
Restrospective Planning
Building Regulation Drawings for Building Control
Consultancy for Commercial Development
Interior Design
Spatial Planning and Layout
Feasibiity Consultancy
Why choose our architect services?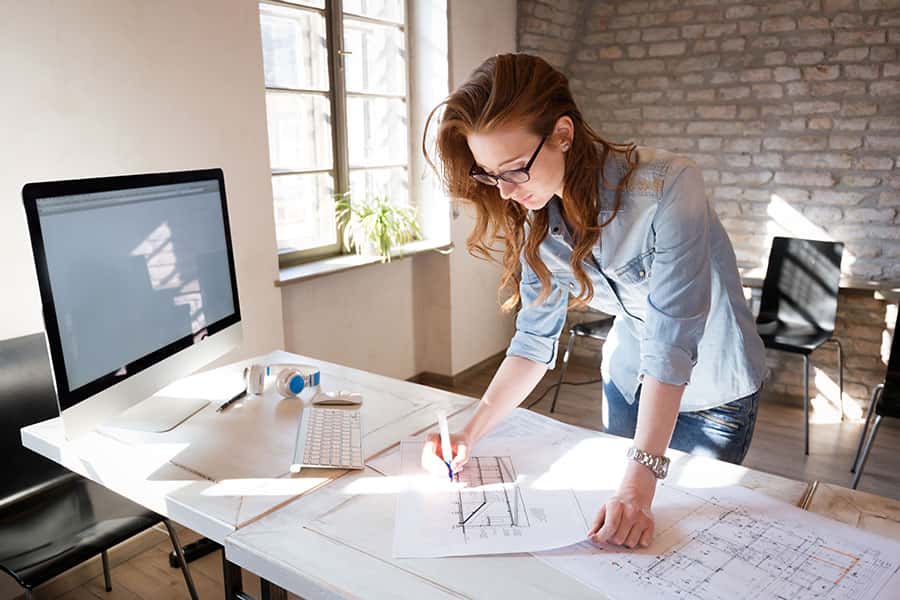 We know your local area and the rule of planning permission of your borough
We've had more than 1600 successful planning applications approved since we started to help clients turn their dream home projects into a reality. We're very proud of our success rate and how we can cater to all your planning needs. Take a look at some examples of the projects we were granted planning permission for in this case study..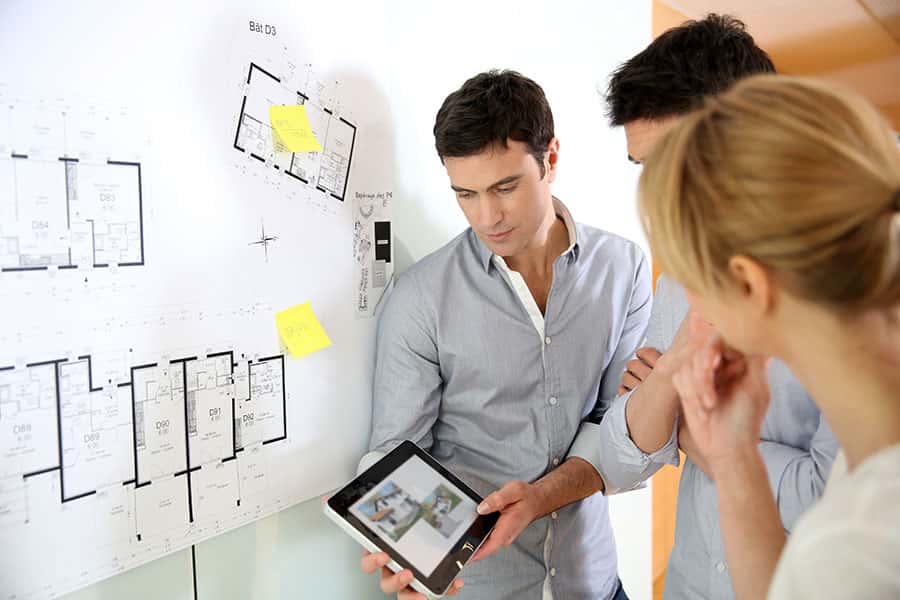 We provides a comprehensive range of expert planning consultancy services.
Your personal planning consultant will visit your property, home or office at a time that suits you and discuss your project in further details. Later the technician will come and complete a full site survey. Our teams then discuss and agree what works and changes could be included in.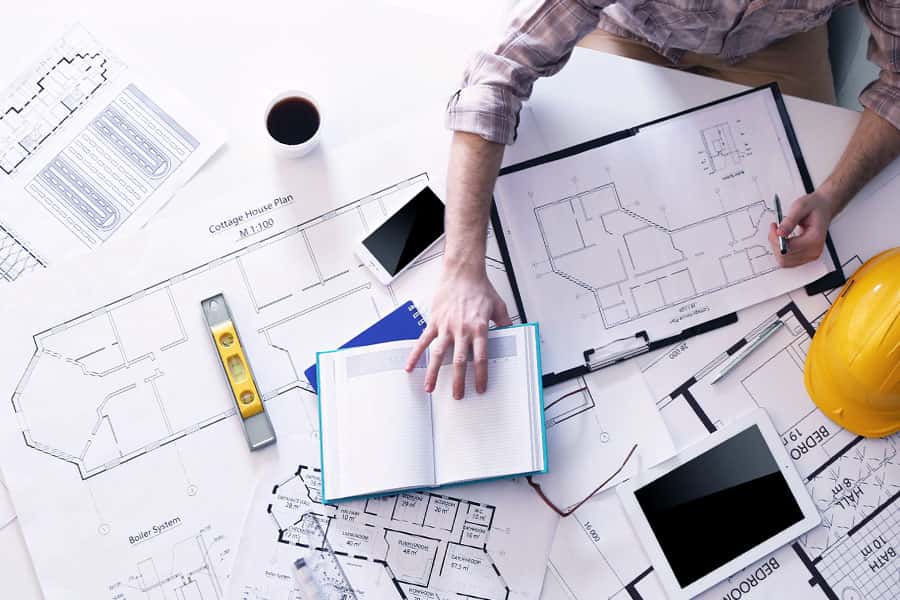 We're the leading residential Architecture Studio in London
We at Extension Architecture provide a wide range of project, development and management services. Whether dealing with fast track refurbishment projects or large- scale mixed use developments, we work closely with all partners from the outset to lay the required processes and structures in place to ensure timely delivery.