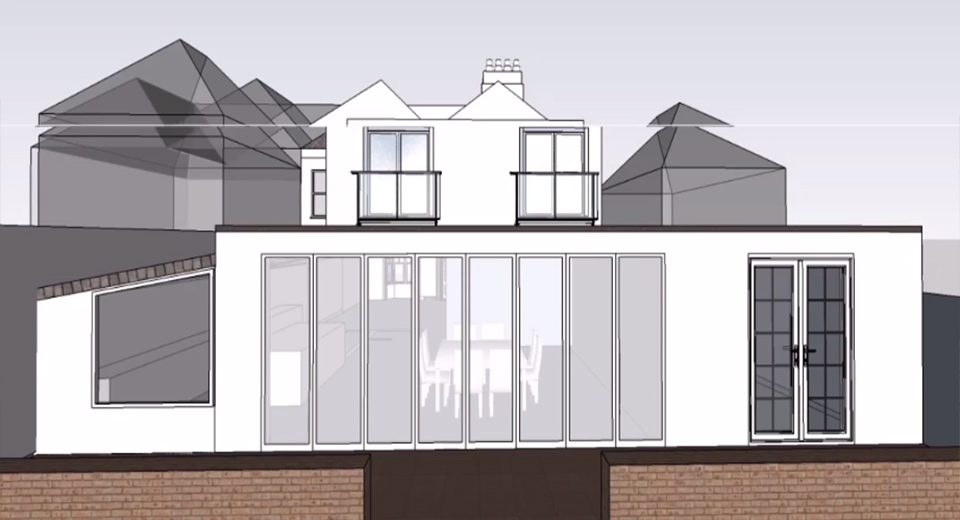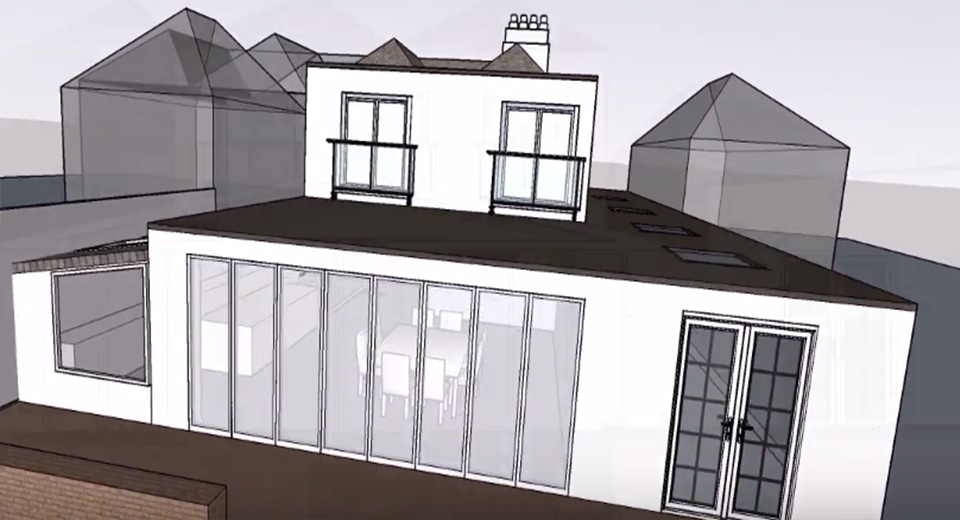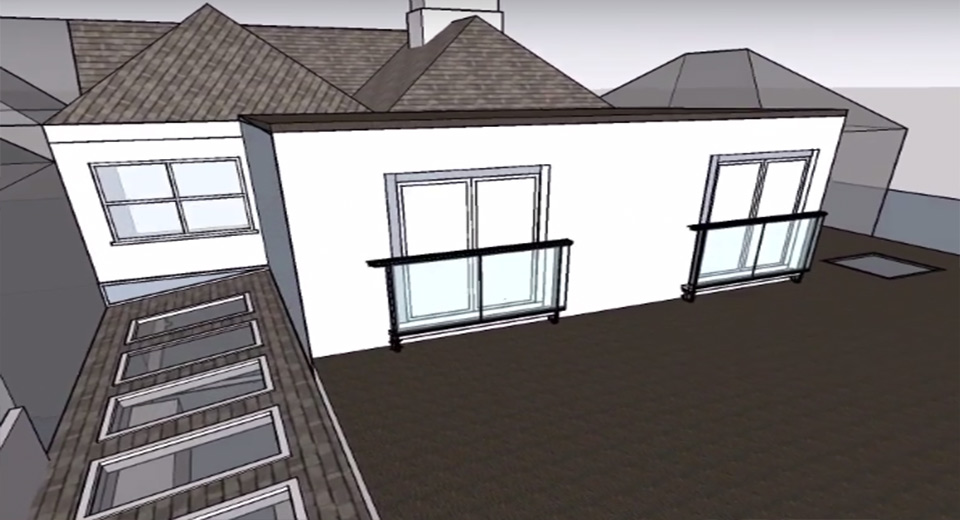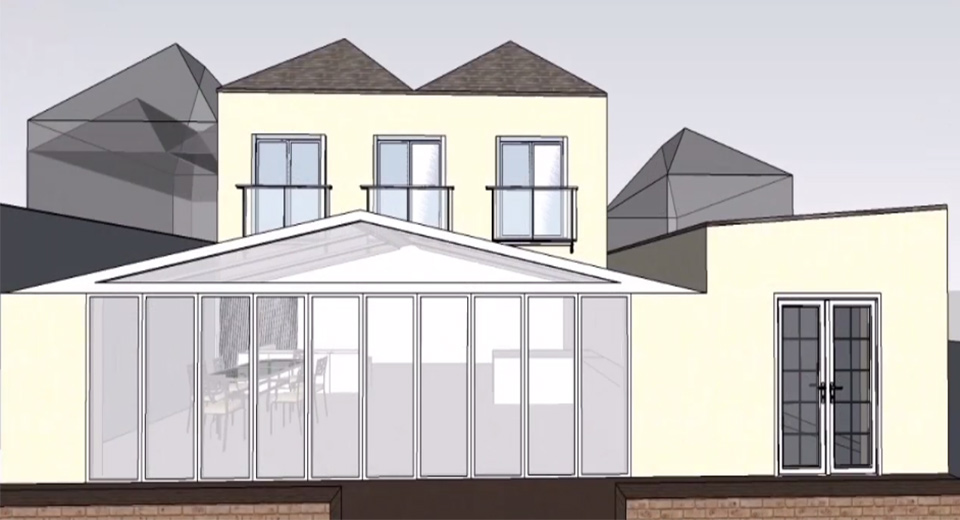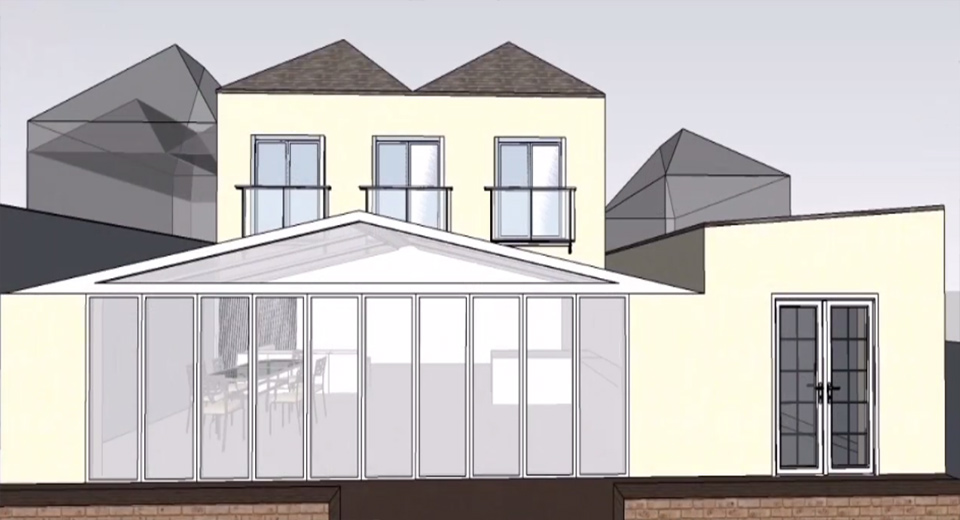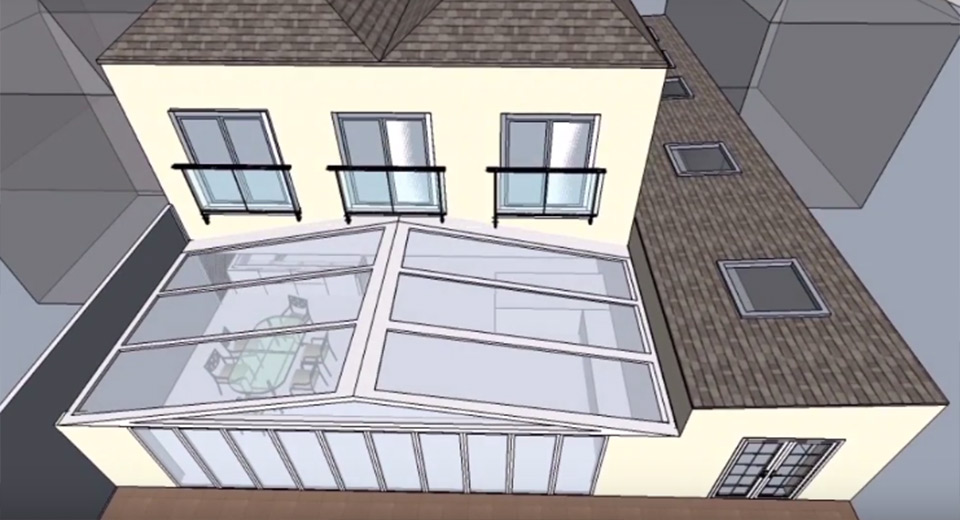 Brief
---
This was an ambitious example of modern architecture for our client, with several design options proposed, including Juliet balconies and good use of glass features in the 2 storey extension at the rear to optimise light in the spacious new addition to the house design.
The original brief included a single storey side extension wrapping around to the rear. Clients always try to maximise the new space, so it is natural for them to propose the new extension to go to the front line.
3D render/Immersive design for Design meeting
To keep the streetscape in character, planning departments often want side extensions set back a little from the front line.

Our 3D renders for this project show different options for the rear design. This featured an ambitious double storey extension in the block style (as opposed to the stepped version chosen where right to light is an issue.) The back line was softened in one option via an attractive rear sun room / porch, with a larger orangery adjacent.


Another option was for a bi-fold door on a longer, full-width rear & wrap-around extension to the side.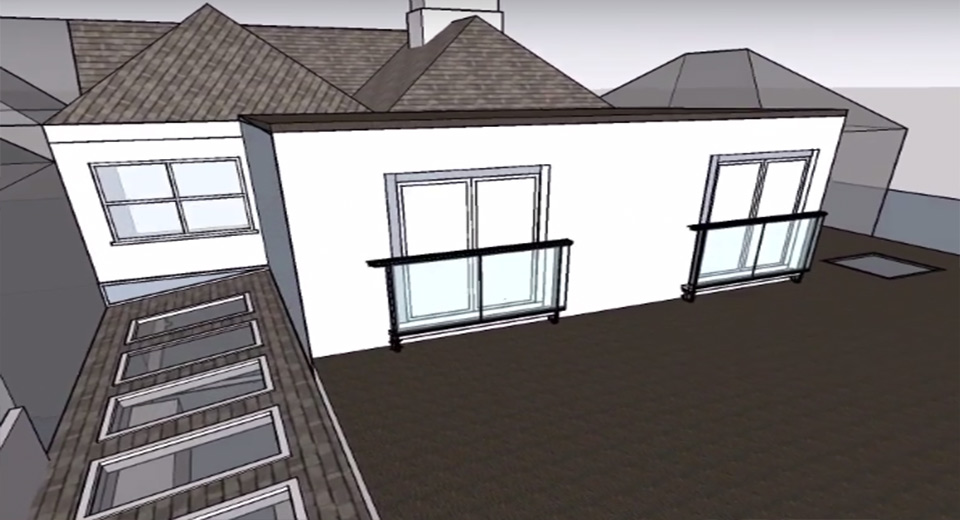 This extension had the Juliet balconies on the first floor above.

A further option included a pitched roof on the large rear extension.
How we can help you
---
If you are looking for architects in London to get ideas re kitchen extensions or a loft conversion, we can help you regarding planning feasibility, design, submission. Any technical services required can be arranged externally by us on your behalf.
You can reinforce your application at by using our 3D Immersive Design package.
Related Projects