Modern redesign for a detached house in Kingston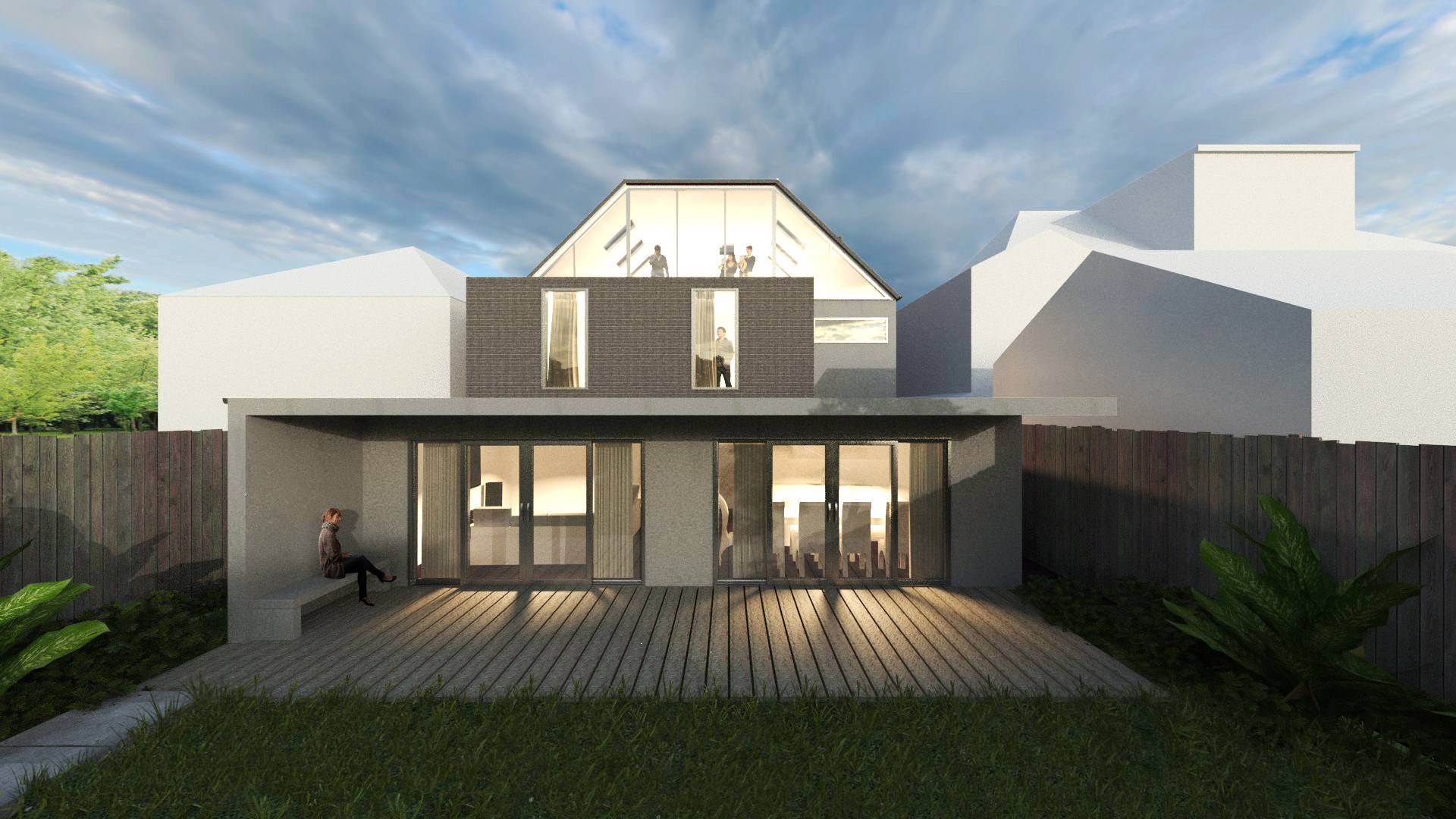 The brief was to enlarge the property via a double storey rear extension, loft conversion, internal re-figuration and a porch. In order to comply with the Council's planning regulations our designers had to consider a sensitive approach to the existing fabric and form as well as the client requirements to preserve the appearance and the character of the residential architecture in the area.
Planning permission was granted due to the sensitive response to the site and character of Kingston area. The rear extension matched the existing roof in form and material, while the exterior finishes corresponded to the traditional character of brick and render finish.
The new layout of spaces in the dwelling addressed and responded to the client's needs. The common spaces, such as the play room, lounge and living room were located on the ground floor. The design focused on functionality and connection of spaces. The two most frequently used rooms, the family lounge and kitchen, were placed next to each other to enable circulation between spaces. The design of a spacious kitchen that opens up to the dining area included a modern flat roof with skylight which allows for natural light to enter the space.
The personal spaces such as the bedrooms were placed on the first floor to assure privacy. The arrangement of spaces on the first floor took into consideration the views of the garden, at the rear of the property, to create a connection between the interior and outside surrounding. The placement of the glazing and window openings was designed to match the requirements of Kingston Council. The intervention on the facades through the glazing was approved by the Kingston Council, as they viewed it as a contemporary interpretation of the traditional openings of surrounding properties.
Related Projects
---