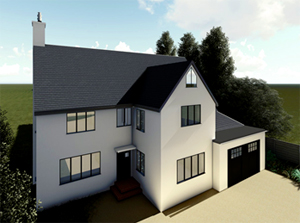 Brief
---
Our client wanted to enlarge the kitchen and dining spaces via single and double storey extensions. The idea was to create one new, open living area for his family; to maximise his property value and increase bedroom size with the addition of a loft conversion.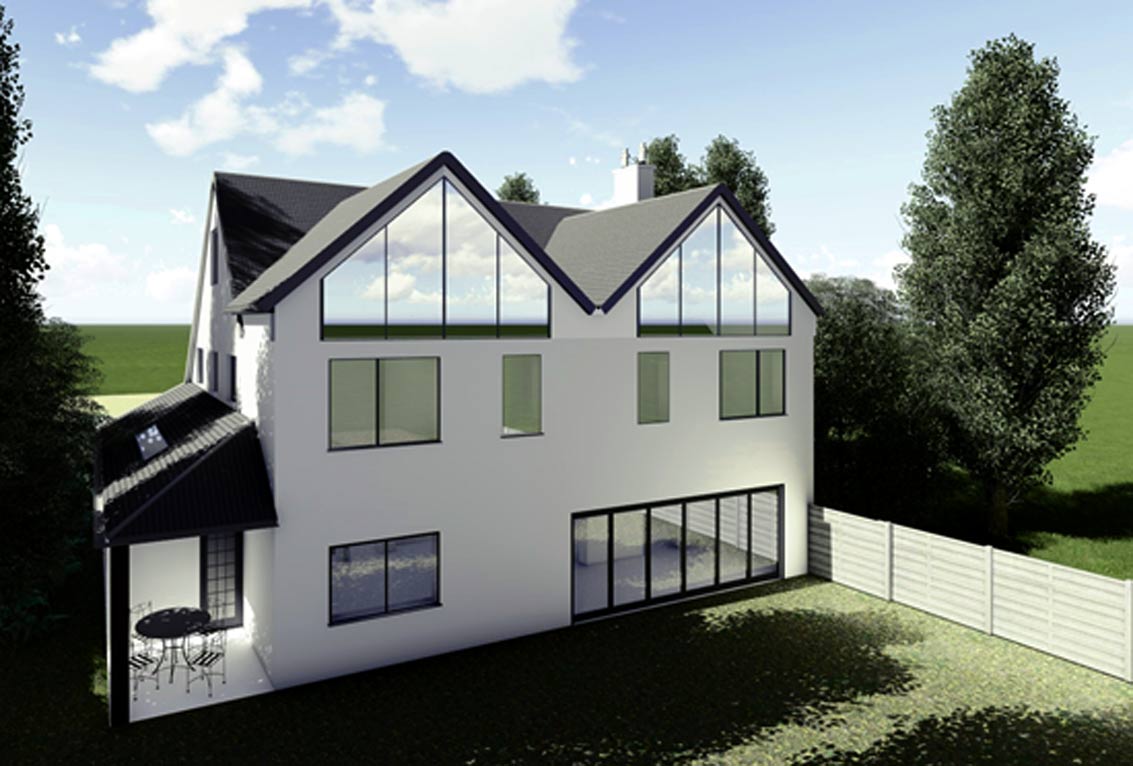 Architectural Design
We maximised the natural light via a skylight, larger windows and bi-fold doors. This was easily achievable as we were not only adding a rear extension but also a side extension too. The double storey rear extension enabled us to enlarge his bedrooms, and we created a great design for his loft conversion via the addition of 2 dormer windows. We were also able to add a new utility room for him, within the extended space. The aim was partly to update the appearance of the exterior, adding instant value to the property. Part of the brief was to keep within the traditional design of the existing property, but at the same time to give a fresh appearance. We were also asked to maximase all the spaces and the light.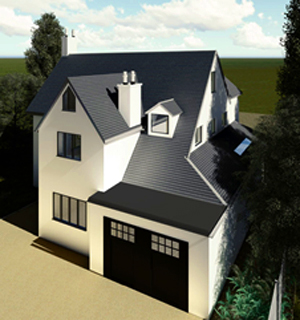 London Architecture
Sutton is an attractive, rural area with several examples of modern architecture, and we created a good example of building design for them and helped them to obtain planning permission from Sutton Council for their project.
Architecture companies in London
If you are thinking of consulting the London architects list for a residential architect, have a look at some of our kitchen extensions. We can create a great architectural design which will be a pleasure for your family in terms of functionality and added living space. We can help you build single and double storey extensions to add space to your home.  
House Design
We are expert at home extensions, with vast experience as London architects. If you would like to know about extension costs or need some help with kitchen extension ideas, do contact us and tell us what styles you prefer so we can plan your design.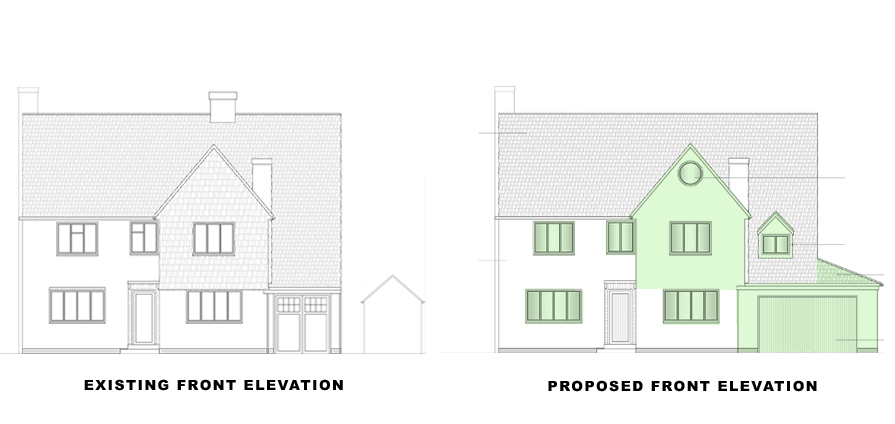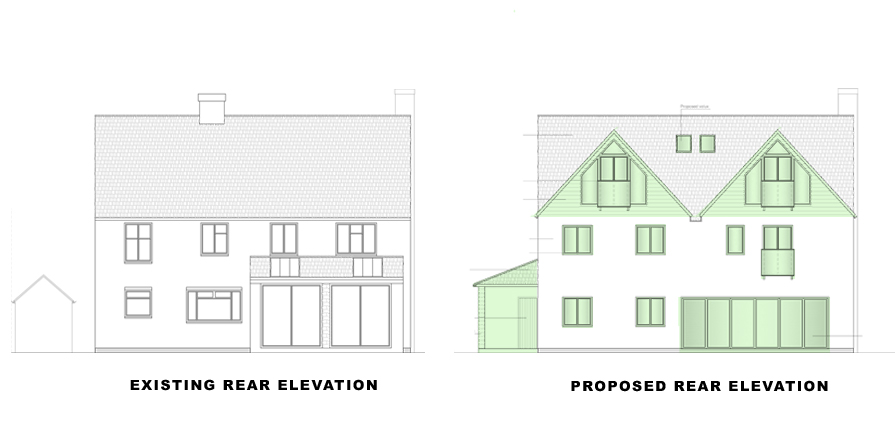 Local Architects for your Single and Double Storey Extensions
---
Extension Architecture are based in Battersea, and we have built many projects locally in Wandsworth, Kingston, Richmond, and Sutton as well as in other boroughs across London such as Kensington & Chelsea, Westminster, Camden, Harrow and Brent. We can create your architecture drawing to submit to the planning department. We focus on customer satisfaction, so many of our clients are referrals from previous clients, who are also happy to share testimonials.
How much does an extension add to the value of a house?
What home improvements add the most value? You may wonder how much value does a new kitchen add to your home? Kitchen extension designs are probably the most popular of house extension proposals. We can indicate the design & build costs as well as the resale value added.
A great way of winning approval from the planning department for your project is to use our 3D Immersive Design package. These visuals are photo-realistic and are useful to see your build before it happens. They are also handy for friends and relatives who want to view your proposal as well as for convincing neighbours and planning officers. For some examples, please see the link above.
Would you like some house extension ideas? Please get in touch for a free quote. We are expert at getting planning permission through our knowledge of planning routes and alternatives.
How we can help you
We can also help with general questions about planning permission for extensions, or how far you can extend under Permitted Development. We can help you understand why you will need to satisfy the Building Control department of your local council even for a small side or single storey rear extension.
If you want a two storey side extension we can help you make a successful application in most cases. We offer and 3D Immersive Design package which is an effective tool in convincing planning officers of the aesthetics of your build. Pre-planning Applications: We also suggest the pre-app. route in the event of any contention with a proposal. See the Pre-app. section on the Planning Portal See the Pre-app section on the Planning Portal for more details. This used to be called 'outline planning permission'.
If you would like to build single and double storey extensions, we can guide you regarding estimated costs and whether or not you would need planning permission. If so, what kind of permission will suffice. We will tell you how to get planning permission, explain permitted development rules and let you know if your permission is still valid. We let you know about the council's planning application fees, to which we don't add VAT. We offer to submit your application and liase with officers on your behalf for no extra charge.
Related Projects
---