This comprehensive guide will walk you through the essential steps, regulations, design considerations, and potential costs involved in a 3-meter house extensions project.


1: Understanding the Purpose of Your Extension
Before diving into the planning process, it's crucial to identify the purpose of your extension. Are you looking to create an open-plan kitchen and dining area, add an extra bedroom, or build a cozy home office? Knowing the purpose will help shape the design and layout of your extension.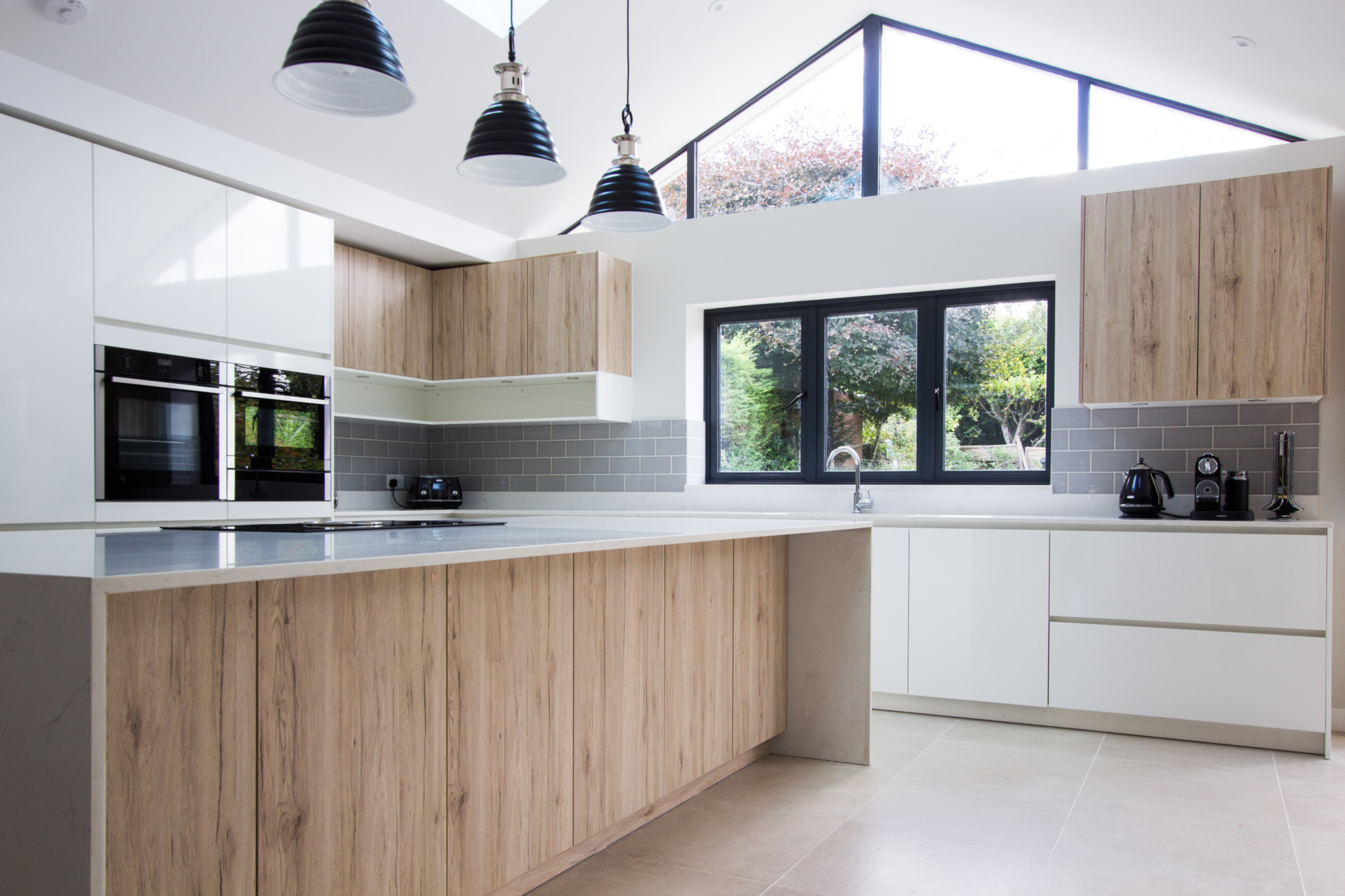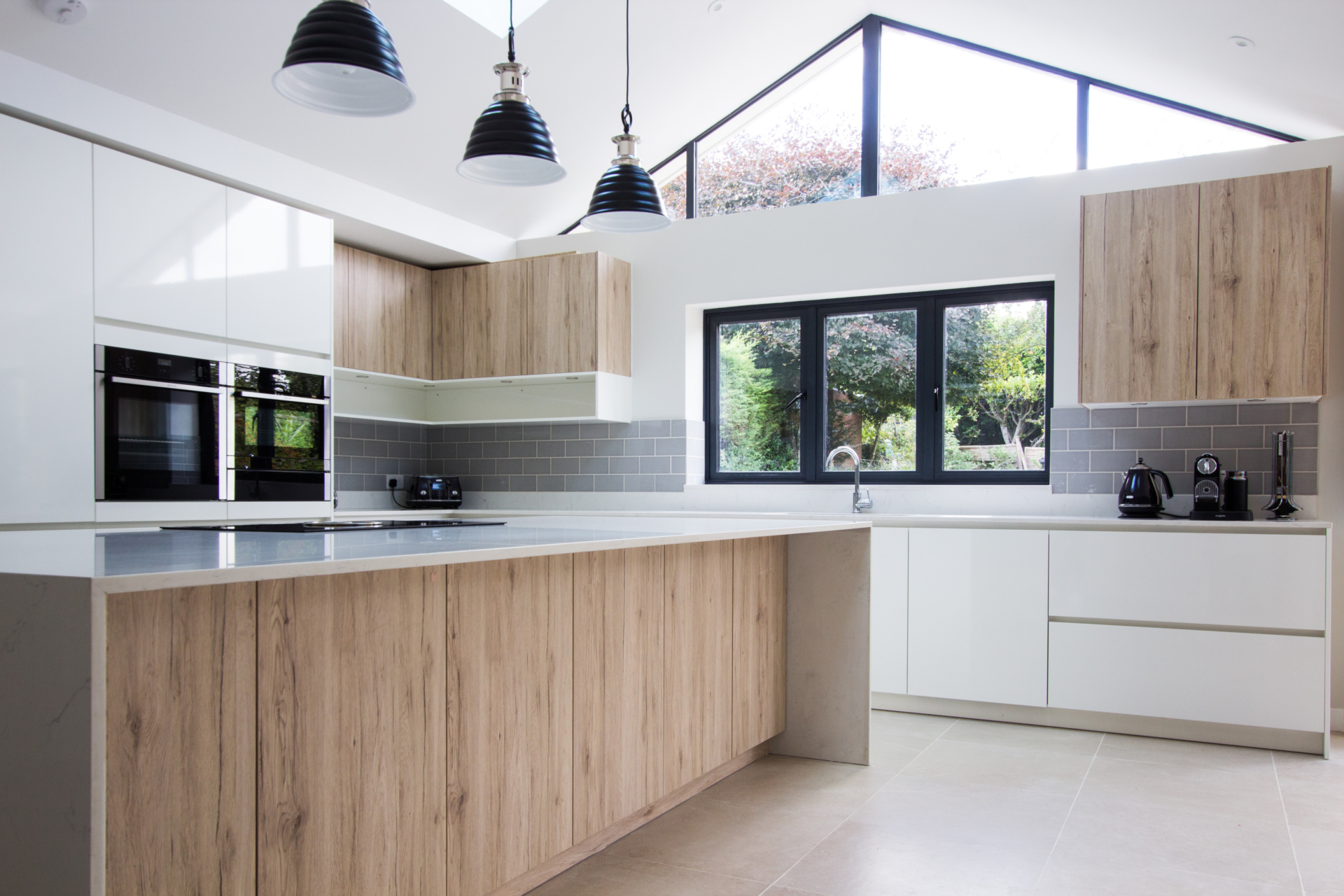 2: Check Planning Permission Requirements
In almost all cases, a 3-meter house extension may be allowed under permitted development rights, which means you won't need prior consent from your local authority. However, certain conditions must be met, such as not extending beyond the rear wall of your original house by more than 3 meters for an attached house or 4 meters for a detached house. It's recommended to consult your local planning authority or an experienced architect like ourselves to ensure you comply with regulations, as many factors will need to be considered to ensure your project falls within your PD rights.

3: Hire a Professional Architect
An experienced architect is essential for turning your ideas into a practical and aesthetically pleasing design. They will consider factors like the layout, lighting, materials, and the overall flow of your extended space. Collaborate closely with your architect to ensure your vision aligns with the design and functional aspects.
4: Choose the Right Construction Method
There are various construction methods available for house extensions, including traditional brick-and-mortar, timber frame, and modular construction. Each method has its own advantages and considerations, such as speed of construction, cost, and environmental impact. Your architect can help you decide which method suits your needs and budget.


5: Set a Realistic Budget
Budgeting is a crucial aspect of any home improvement project. The cost of a 3-meter house extension can vary widely based on factors like location, materials, labor, and the complexity of the design. Obtaining detailed quotes from contractors and factor in additional costs for unforeseen expenses can be daunting, but an experienced architect such as Extension Architecture will be able to guide you through the process from start to finish. We have worked with over 40 different contractors over the years, but now can only recommend 5 who meet our 'big 3': Cost, Communication & Quality. Speak to our team today if you are thinking of embarking on a new project.
6: Consider Structural Changes
Depending on the design, your extension may require structural alterations to your existing home. This could involve removing load-bearing walls, reinforcing foundations, or altering roof structures. Consulting a structural engineer will ensure the safety and stability of your home during and after construction. Luckily, here at Extension Architecture we have an experienced structural engineer in house. The major benefit of this is that, unlike most architects, we liaise with the engineer early on to ensure that there are no surprises when construction starts on site.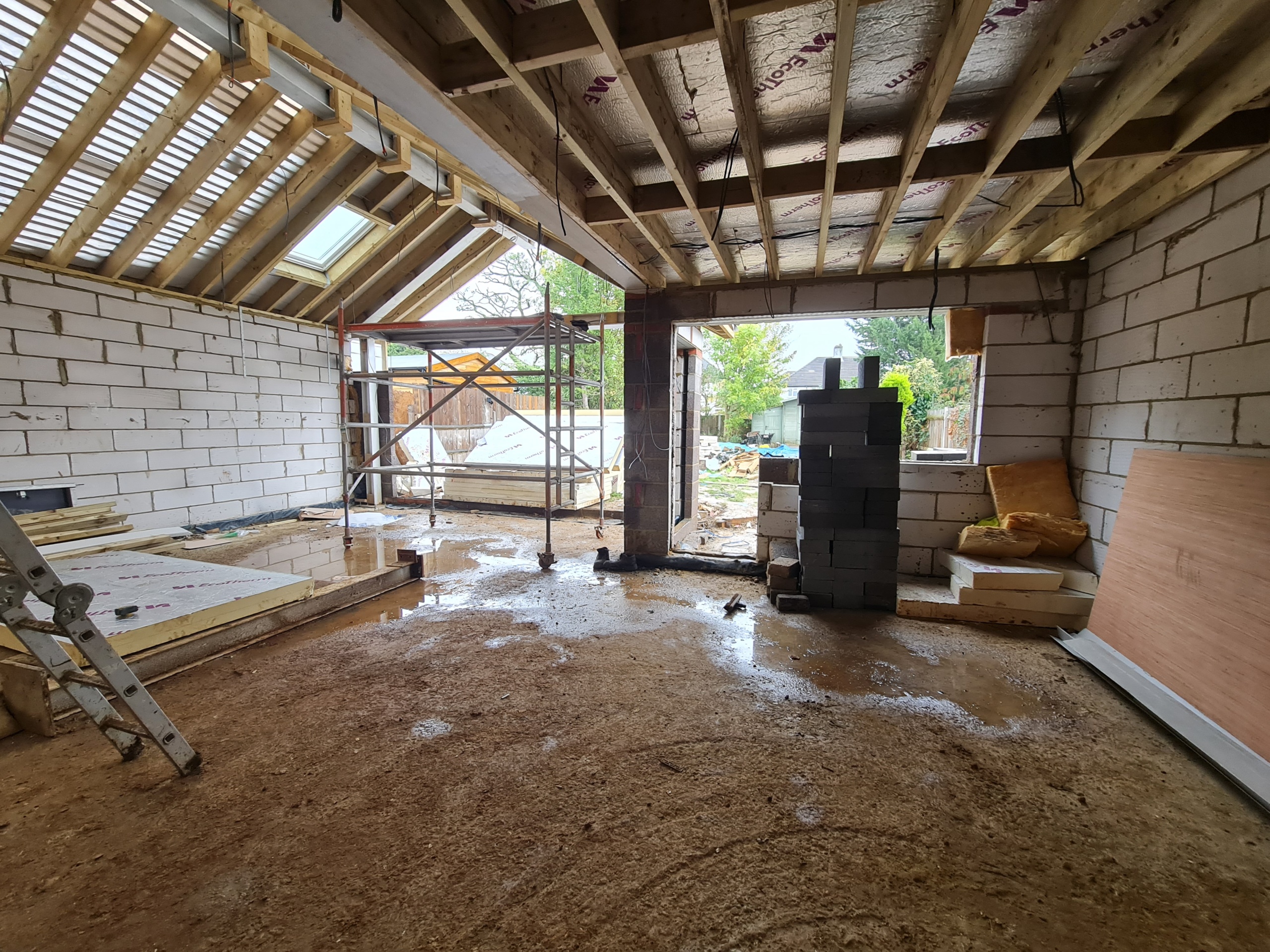 7: Think About Natural Light and Ventilation
Ample natural light and proper ventilation are essential for creating a comfortable living space. Incorporate large windows, skylights, and bi-fold doors to bring in sunlight and connect the indoors with the outdoors. Consider energy-efficient options to reduce utility costs in the long run, which in this day and age is beneficial for you and the future occupants.
8: Choose High-Quality Materials
Selecting the right materials is crucial for the longevity and aesthetics of your extension. Consult with your architect and contractor to choose materials that complement your existing home's appearance while offering durability and insulation benefits. 
One constraint of using your permitted development rights is that the chosen materials MUST match those of the existing property. If you would like to incorporate a more modern aesthetic, it is likely that you will require a planning application & prior consent.
9: Hiring a Reputable Contractor
Finding the right contractor is vital for a successful project. Look for professionals with a proven track record, positive client testimonials, and relevant certifications. Obtain multiple quotes, review contracts thoroughly, and clarify payment schedules before signing any agreements. Your architect may be able to point you in the right direction also, as the professions very much go hand-in-hand! Here at Extension Architecture, we have worked with over 40 contractors and can now only recommend 5, highlighting our dedication to quality workmanship and good communication.
10: Project Timeline and Communication
Establish a realistic project timeline with your contractor and architect. Clear communication is key to managing expectations and addressing any issues that may arise during construction. Regular updates and site visits will help you stay informed about the progress. Our project managers will set up a project schedule as soon as a contractor has been appointed, helping you to understand the key milestones for your project. Their goal is to ensure completion on-time and on-budget, using whatever means necessary to get the job done with a quality finish.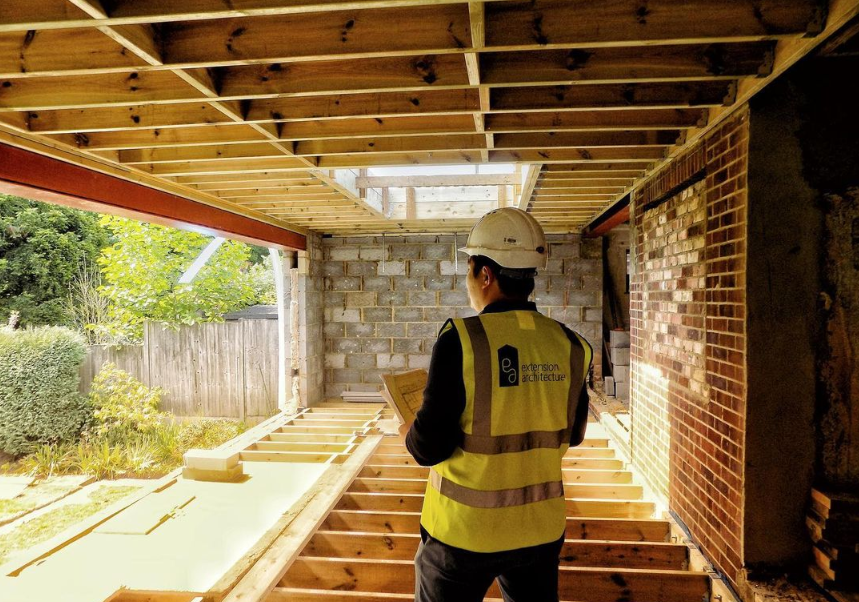 11: Final Inspections and Completion
Once construction is complete, ensure that all necessary inspections are carried out. This includes building control inspections to ensure compliance with regulations. After receiving approvals, you can start enjoying your expanded living space.
12: Interior Design and Decoration
The final step involves interior design and decoration. Consider the color scheme, furnishings, and décor that will transform your extension into a functional and inviting space that seamlessly integrates with the rest of your home. Whilst some consider this the final step, here at EA we encompass everything from planning to interiors to tender and finally construction under one roof. In offering a turn-key service, we aim to save you money by ensuring a single contractor can quote for all elements of your project, thus avoiding variations to your project's contract and extensive additional fees.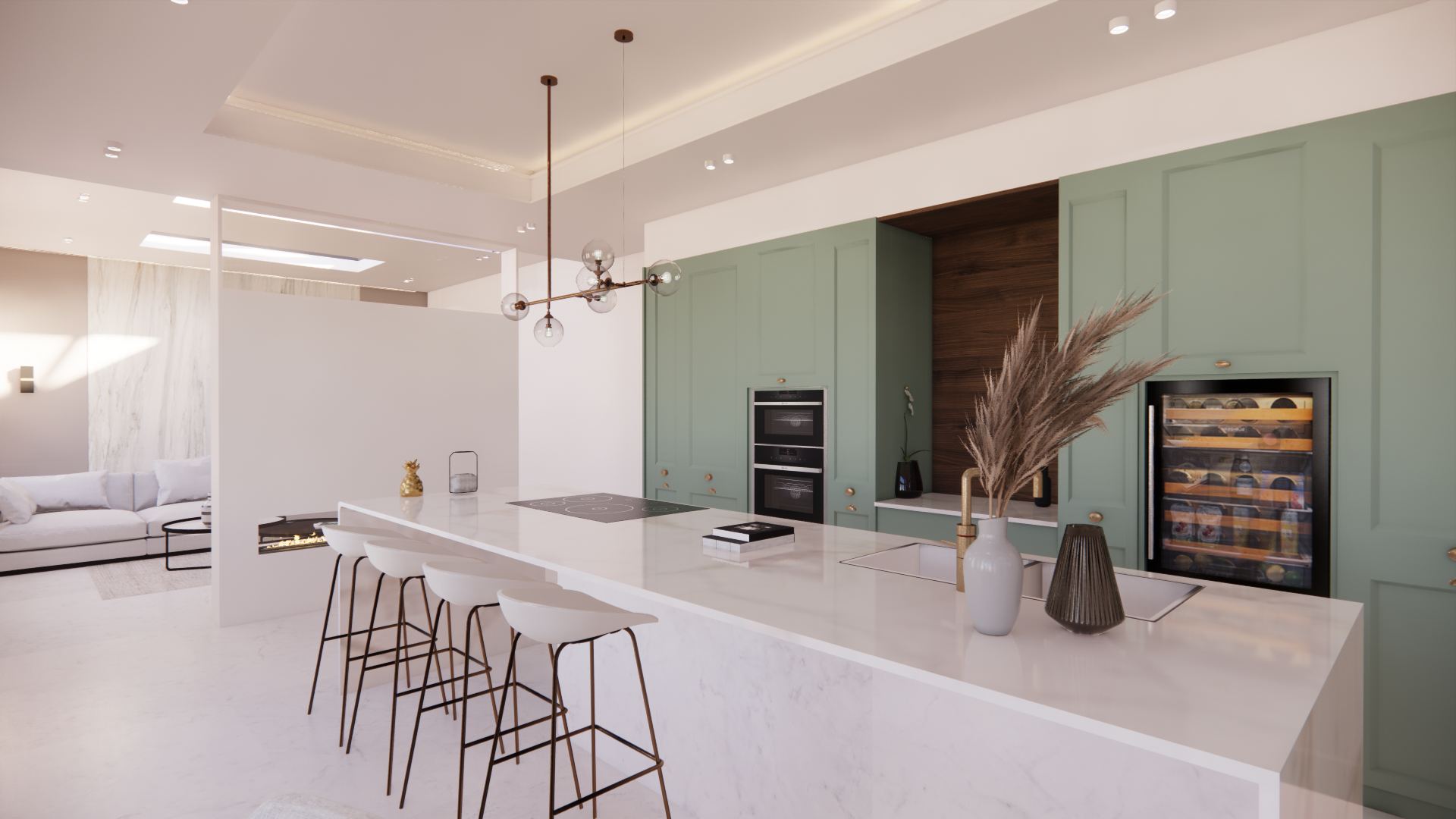 Main Points of the 3-Meter House Extension Guide
| Step | Summary |
| --- | --- |
| Understanding the Purpose | Identify the reason for the extension (e.g., kitchen, bedroom, office). |
| Check Planning Permission | Verify if permitted development rights apply or if full planning permission is needed. |
| Hire a Professional Architect | Engage an architect to design a functional and aesthetic extension. |
| Choose Construction Method | Select a suitable construction method (e.g., brick, timber frame, modular). |
| Set a Realistic Budget | Create a budget considering location, materials, labor, and unforeseen costs. |
| Consider Structural Changes | Plan for any alterations to existing structures with input from a structural engineer. |
| Natural Light and Ventilation | Incorporate ample natural light and ventilation for comfort. |
| Choose High-Quality Materials | Select durable materials that match your home's aesthetics. |
| Hiring a Reputable Contractor | Find a reliable contractor with relevant certifications and positive testimonials. |
| Project Timeline and Communication | Establish a clear project timeline and maintain open communication. |
| Final Inspections and Completion | Ensure all inspections are conducted before enjoying the new space. |
| Interior Design and Decoration | Design and decorate the interior to create an inviting space. |
Conclusion:
A 3-meter house extension in the UK can significantly enhance your living space, but it requires careful planning, adherence to regulations, and collaboration with professionals. By following this comprehensive guide and working closely with architects, contractors, and relevant authorities, you can turn your vision into a stunning reality that adds value and comfort to your home.