Loft conversions have become one of the most popular ways of expanding living space in the UK. It is transforming an unused roof space into a habitable area, which can be used as an extra bedroom, home office, gym or even a library. But what are the reasons to consider a loft conversion? Firstly it adds value to your property and is a cost-efficient way of getting that extra space you need. However, the costs can vary substantially depending on factors such as the type of conversion, size of the roof and your location. It is essential to research and plan ahead to see if your loft is suitable for conversion and the costs involved.
While the total costs for a loft conversion can be significant, the added space and value to the property can make it a worthwhile investment for homeowners. This guide will provide you with an overview of the costs involved and the technical specifications to consider when planning a Dormer Loft Conversion.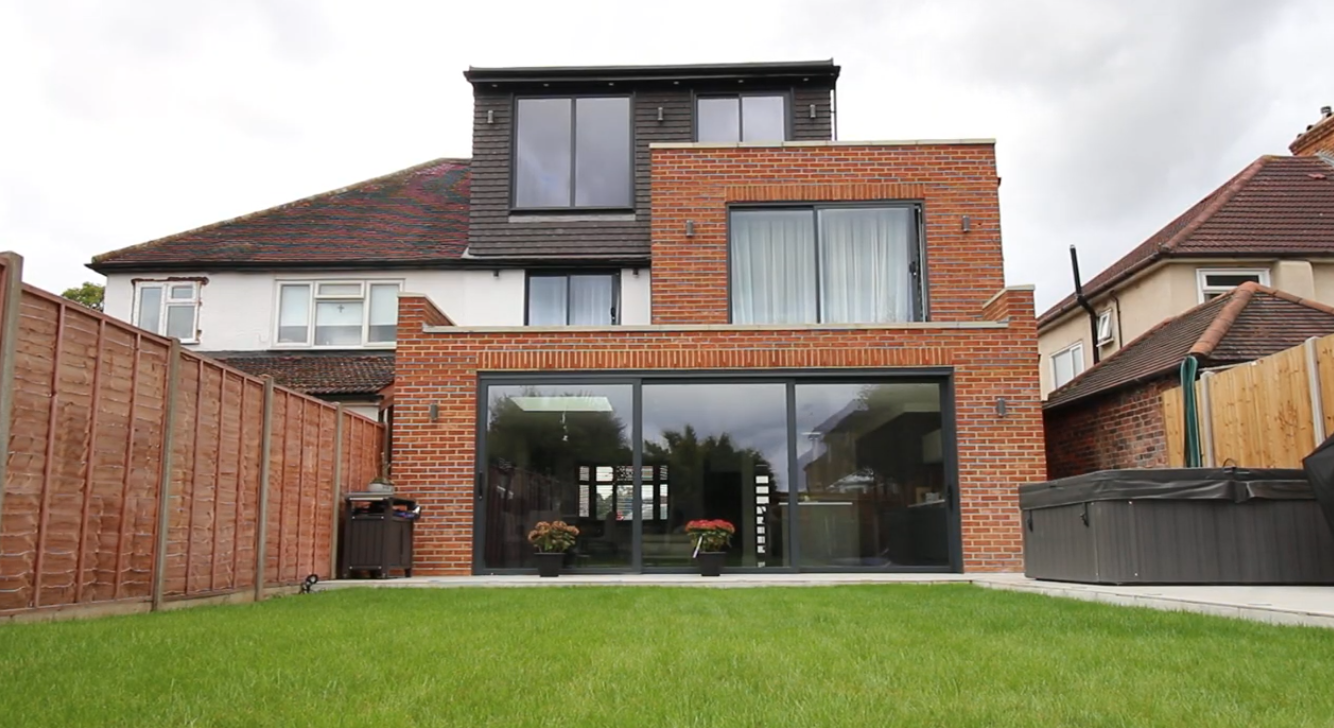 Dormer Loft conversion cost
Loft conversions are a popular way of creating extra living spaces in a home. They not only add value to the property but also provide homeowners with additional space without having to extend beyond the current footprint of their house. However, before making a decision to convert the loft, it is important to understand the associated costs.
The cost of a Dormer Loft Conversion can vary depending on several factors, including the size of the conversion, the complexity of the design, and the location of the property. Here is a breakdown of the average costs you can expect from planning all the way through to construction.
| Cost Item | Cost Range (£) | Details |
| --- | --- | --- |
| Planning and Technical Design | £1,000 – £6,000 | Architectural drawings, planning permission, structural calculations |
| Dormer Construction | £20,000 – £40,000 | Creation of structural extension to the existing roof |
| Roofing | £1,500 – £3,000 | Cost of roofing materials (tiles or slates) |
| Windows | £1,500 – £3,500 | Cost of dormer windows (size, material, glazing) |
| Insulation and Heating | £1,000 – £3,000 | Insulation materials and installation, extension of heating system |
| Stairs | £2,000 – £5,000 | Cost of staircase installation (design, materials, space) |
| Electrics | £1,000 – £3,000 | Electrical outlets, lighting installation |
| Plumbing | £1,500 – £4,000 | Installation of plumbing fixtures |
| Flooring and Finishing | £2,000 – £5,000 | Cost of flooring materials, painting, decorating |
Design and Planning:
– Architect fees: £1,500 – £3,000 (depending on the complexity of the design and whether planning permission is required).
– Structural engineer fees: £900 – £1,300 (for assessing the structural requirements of the conversion).



Construction:
– Basic Dormer Conversion: £60,000 – £75,000 (for a standard, straightforward conversion with minimal additional features).
– Medium Dormer Conversion: £75,000 – £100,000 (for a larger Dormer with additional features like an en-suite bathroom).
– High-End Dormer Conversion: £100,000+ (for a custom-designed Dormer with high-quality finishes and bespoke features).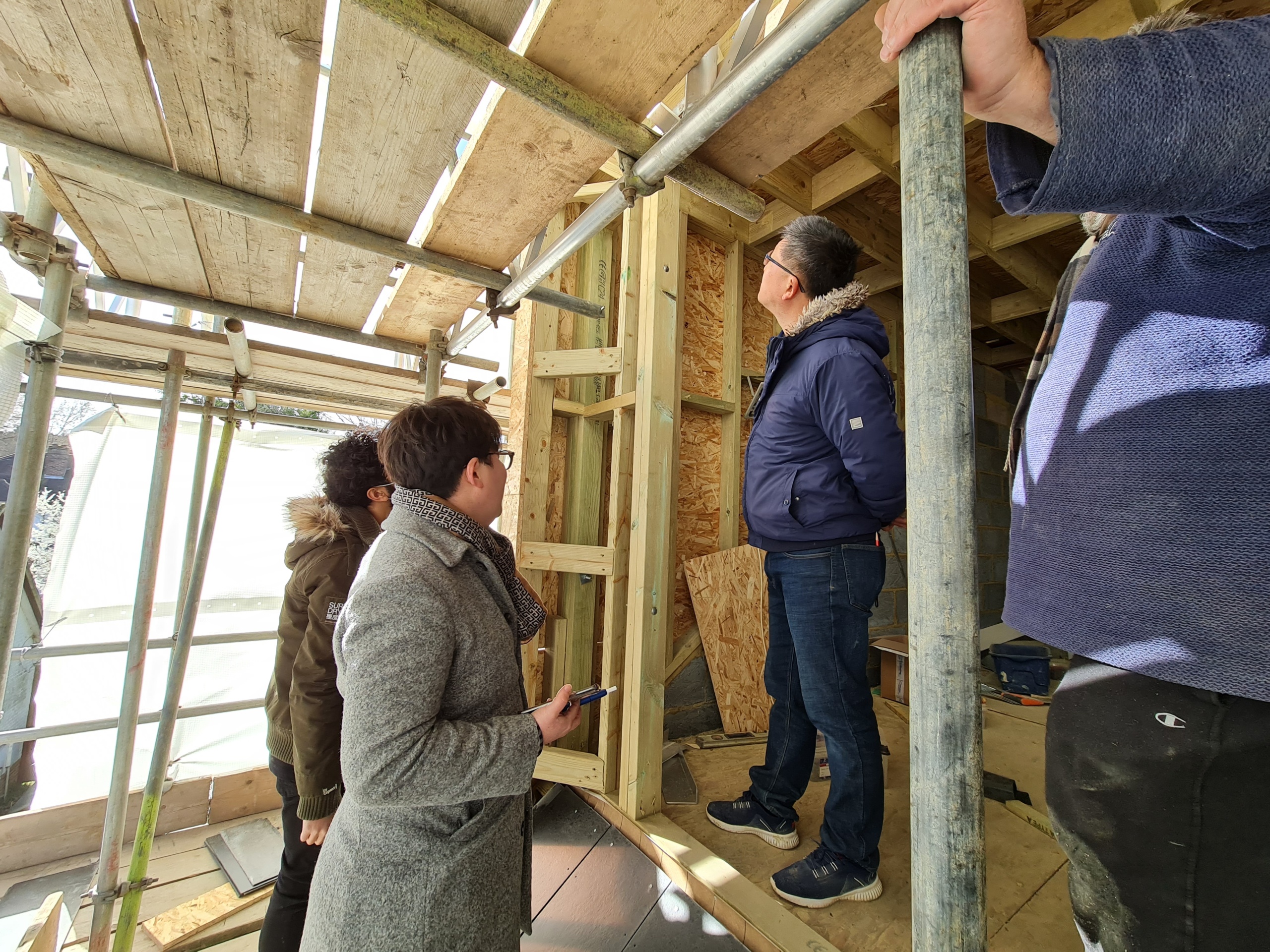 Additional Costs:
– Planning Permission: £234 (standard fee for most planning applications; additional fees may apply for complex applications).
– Building Regulations: £850 – £1,200 (for inspections and certification throughout the construction process).
– Party Wall Agreement: £700 – £1,600 per adjoining owner (if you share a wall with a neighboring property, you may need an agreement).
– VAT: 20% (added to most fees and the construction costs.


Roof Structure:
– The existing roof structure should be assessed by a structural engineer to ensure it can support the additional weight of the Dormer.

– The Dormer should be designed to match the existing roof style and pitch to maintain aesthetic harmony.
Height and Size:
– The height of the Dormer should comply with local planning regulations.
– The size of the Dormer should provide adequate headroom and usable floor space.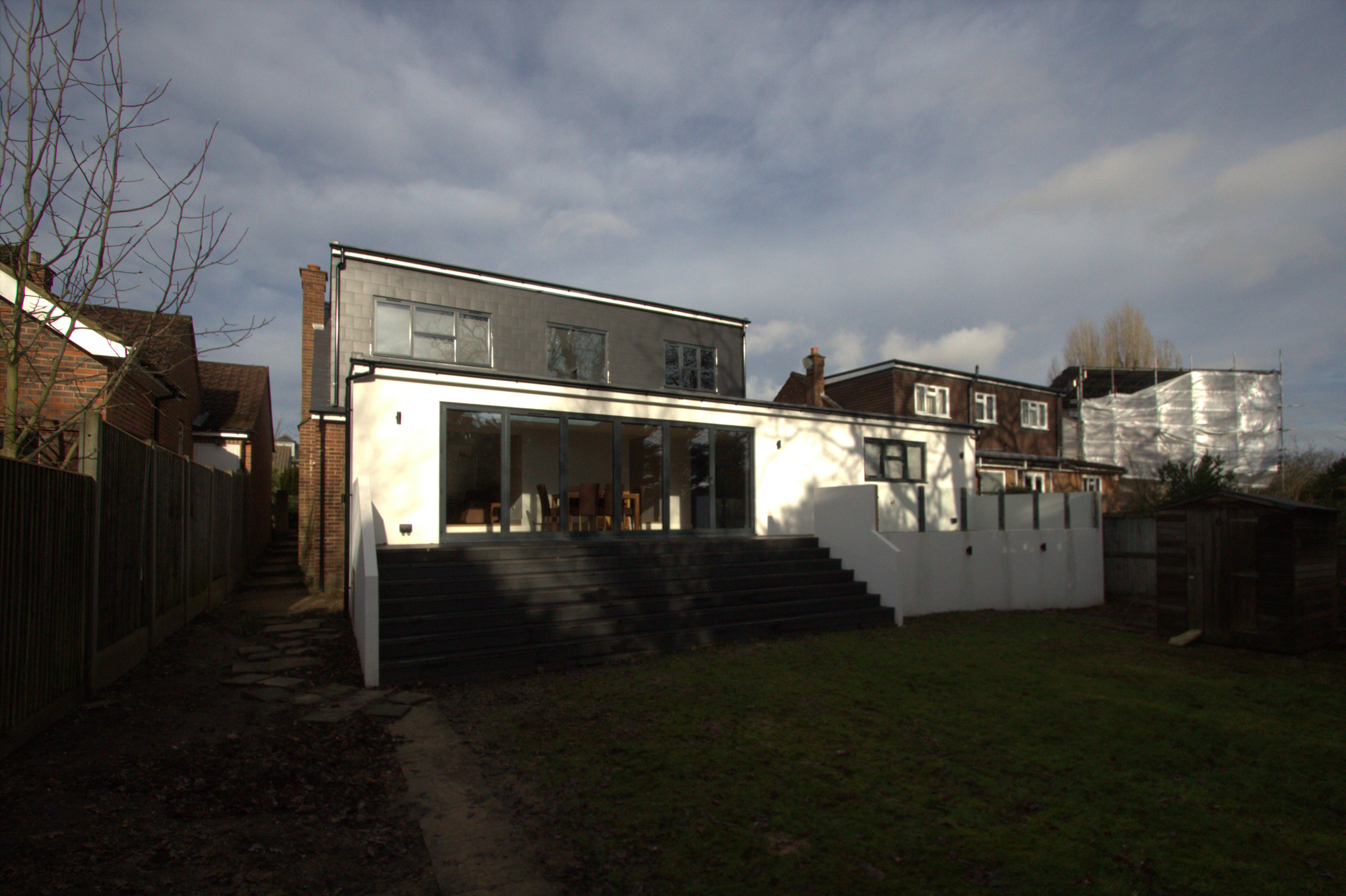 Windows and Glazing:
– Consider the placement and size of windows to maximize natural light and views.
– Choose appropriate glazing options for insulation, soundproofing, and energy efficiency.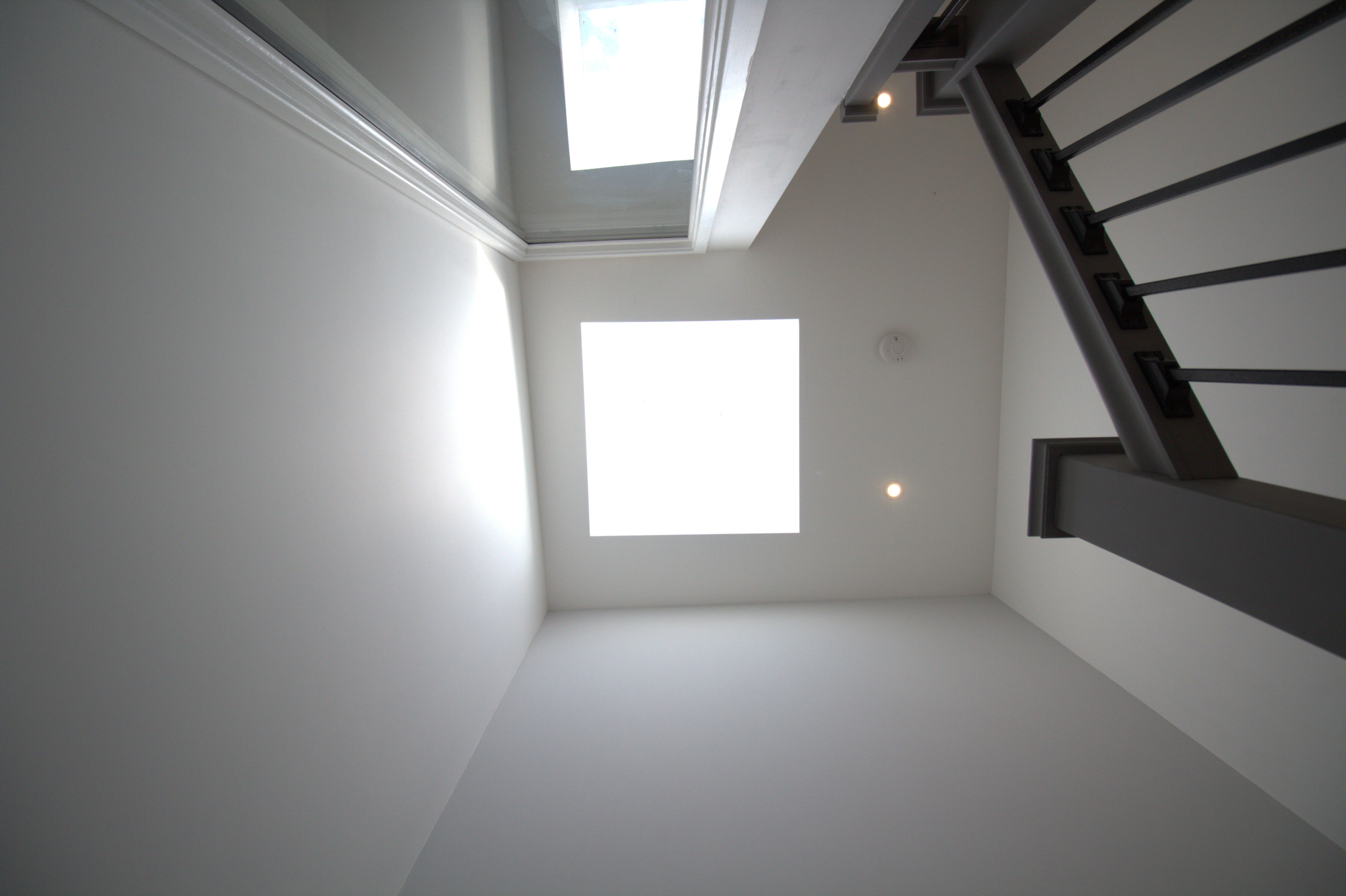 Insulation and Ventilation:
– Adequate insulation should be installed in the walls, roof, and floors to meet building regulations and improve energy efficiency.
– Proper ventilation is essential to prevent condensation and maintain a healthy living environment.

Stairs and Access:
– Plan for a suitable staircase design that complies with building regulations and provides safe and convenient access to the converted space.

Built In Furnishings:

– If considered throughout the initial design process, costs can be managed which gives you total control of the final construction costs.

– The costs for built-in wardrobes can vary greatly, depending on the size, materials used, and the complexity of the design. However, it is generally a good idea to budget for at least a few thousand pounds for this expense.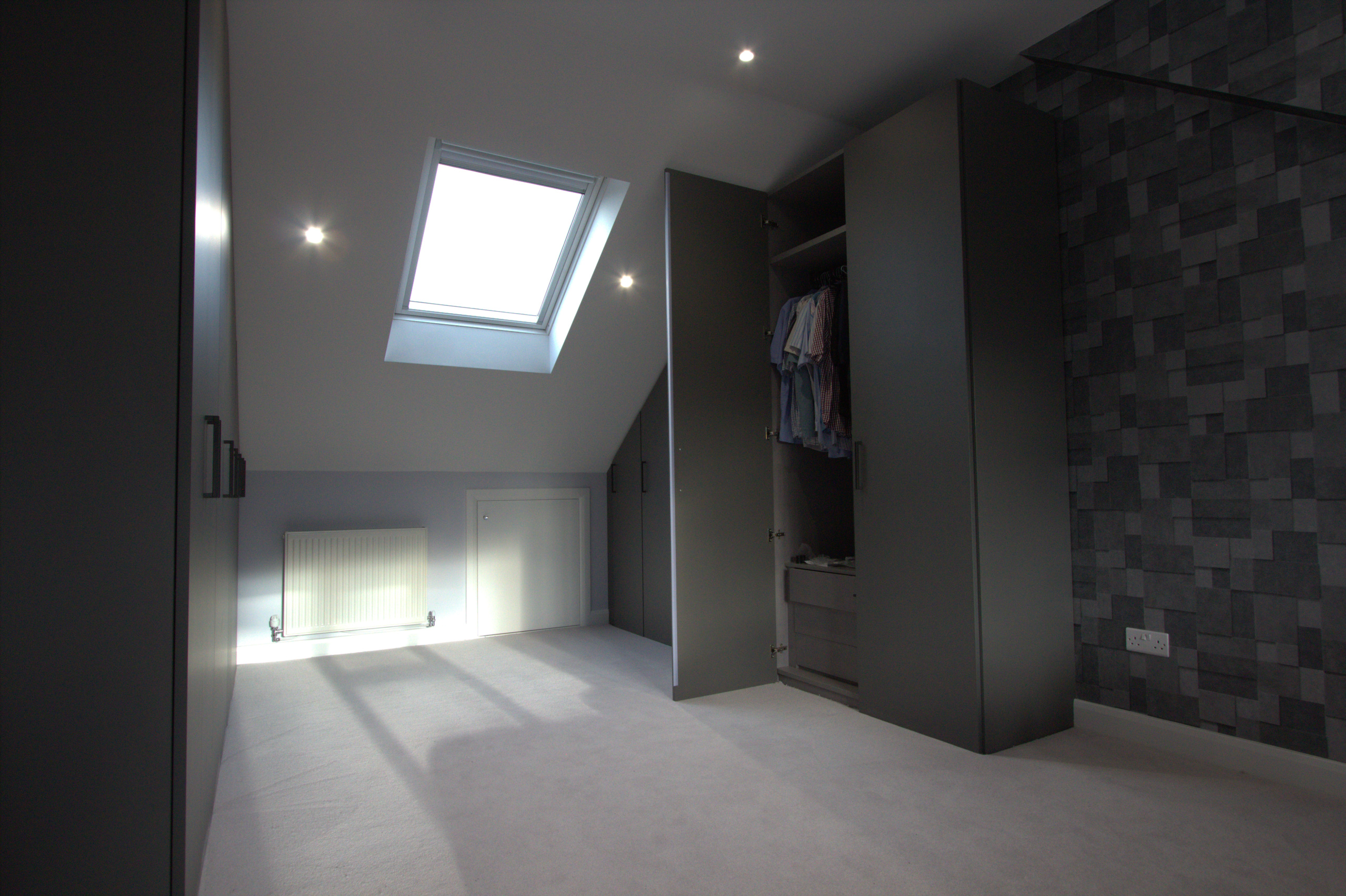 Hidden Additional Costs:
While the basic costs cover the majority of expenses incurred during a loft conversion, there are several hidden costs that often get overlooked. Firstly, you'll need to consider temporary storage costs if you need to move furniture and other items out of the loft during the conversion. Moving costs will also depend on how far you'll have to transport these items.

Next, you might need to get an asbestos testing done to verify whether your existing loft has asbestos insulation. Removing asbestos is a complicated process and can add significantly to your expenses. Additionally, if your loft wall is shared with a neighbor, you'll need to obtain a party wall agreement before proceeding with the conversion.

Finally, you'll have to account for snagging costs – undetected defects in the work done which require rectification. All these hidden costs can add up quickly and it's best to be prepared for them beforehand.

Case Study:

Loft conversions are typically seen as the most cost-effective methods of increasing your home's useable footprint, and with the recent relaxation of permitted development rights, it has never been easier to extend your home. On the contrary, economic factors have caused construction costs to sky-rocket, meaning that whilst theoretically it is easier, most families have trouble finding the money to complete a loft conversion.

Here at Extension Architecture, we are experts in Loft conversion design & construction, and will not only maximise your space, but guide you to creating a valuable space that maximises your home's potential and value. Take a look at one of our recently completed loft conversion projects below. The budget for this loft conversion project (not inclusive of the rear extension) was £120,000+VAT, and through a hip-to-gable extension and rear dormer, we created a luxurious master bedroom with en-suite and walk in wardrobe; large format glazing to provide an abundance of natural light, and dark external finish to compliment the new anthracite grey window frames. We'd love to hear your thoughts!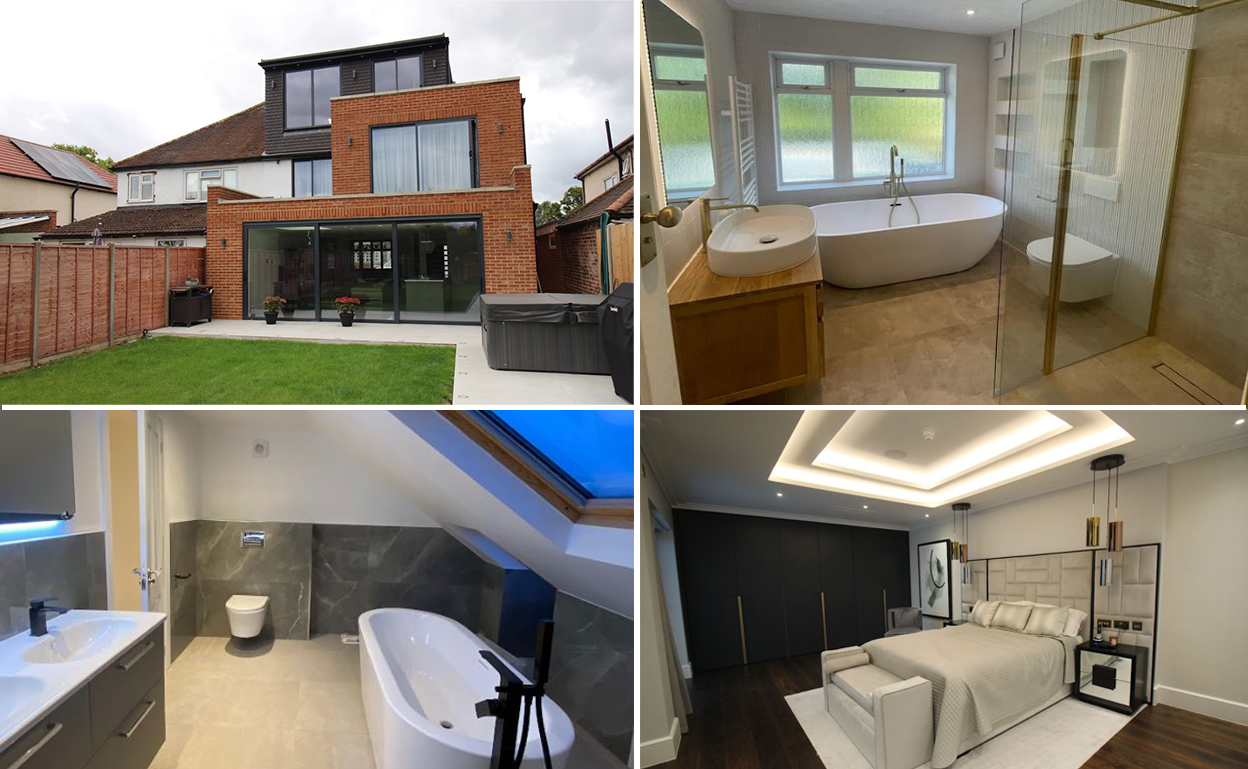 Summary & Conclusions:

After considering basic and additional costs, hidden charges and DIY vs. professional assistance, it's clear that loft conversion is a significant investment. The total cost can vary depending on multiple factors, such as the size and design of the loft, materials used, and labour cost. However, loft conversion can increase the property's value, provide additional living space and enhance the quality of life. Therefore, before embarking on such a project, carefully assess your needs, preferences, and budget and always hire experts in the field to ensure that everything is according to regulations and standards.
Disclaimer: The prices provided are based on UK data and are subject to change. It's advisable to consult with professionals and conduct your own research for the most up-to-date and accurate information regarding Dormer Loft Conversion costs and technical specifications.