Extending your home is an exciting project, and it can become easy to get wrapped up in details like decor and the finer points of choosing your exact specification. But before you get into the fine-tuning, you have to consider the bones of your project – its structure. And few parts of a home's structural elements are more important than the roof, so you need to get it right. Essentially, there are two options for your roof – a flat roof or a pitched one. Here, we are looking at the important aspects of pitched roof extensions, and why or how you might go about choosing one.
The benefits of a pitched roof for your extension
It's durable
A pitched roof's design naturally deals with the elements better, it tends to make use of more durable materials and it will last longer than a flat roof without the need for extensive maintenance. A pitched roof offers better insulation than a flat roof, too, so it'll help keep your energy bills down.
It blends in more naturally with the rest of the building
Planning departments tend to look favourably on pitched roofs for loft extensions London, as they tend to fit in more sympathetically with the style of older housing stock.

* Part Single, Part Double Rear Extension in Purley by Extension Architecture (Design by Stephanie Fanizza & Zak Gilby)
It gives you more scope for design creativity
Pitched roof extensions mean you can create a better sense of space and light with higher ceilings, vaulted ceilings, or sloping ceilings. You can also make use of interesting architectural features such as beams, or install skylights to create a truly bright space with the help of architects in London.
The Allure of Pitched Roof Extensions
When it comes to extending your home, the choice of roof plays a pivotal role. Among the popular choices, pitched roofs stand out for a myriad of reasons. But what makes them so special?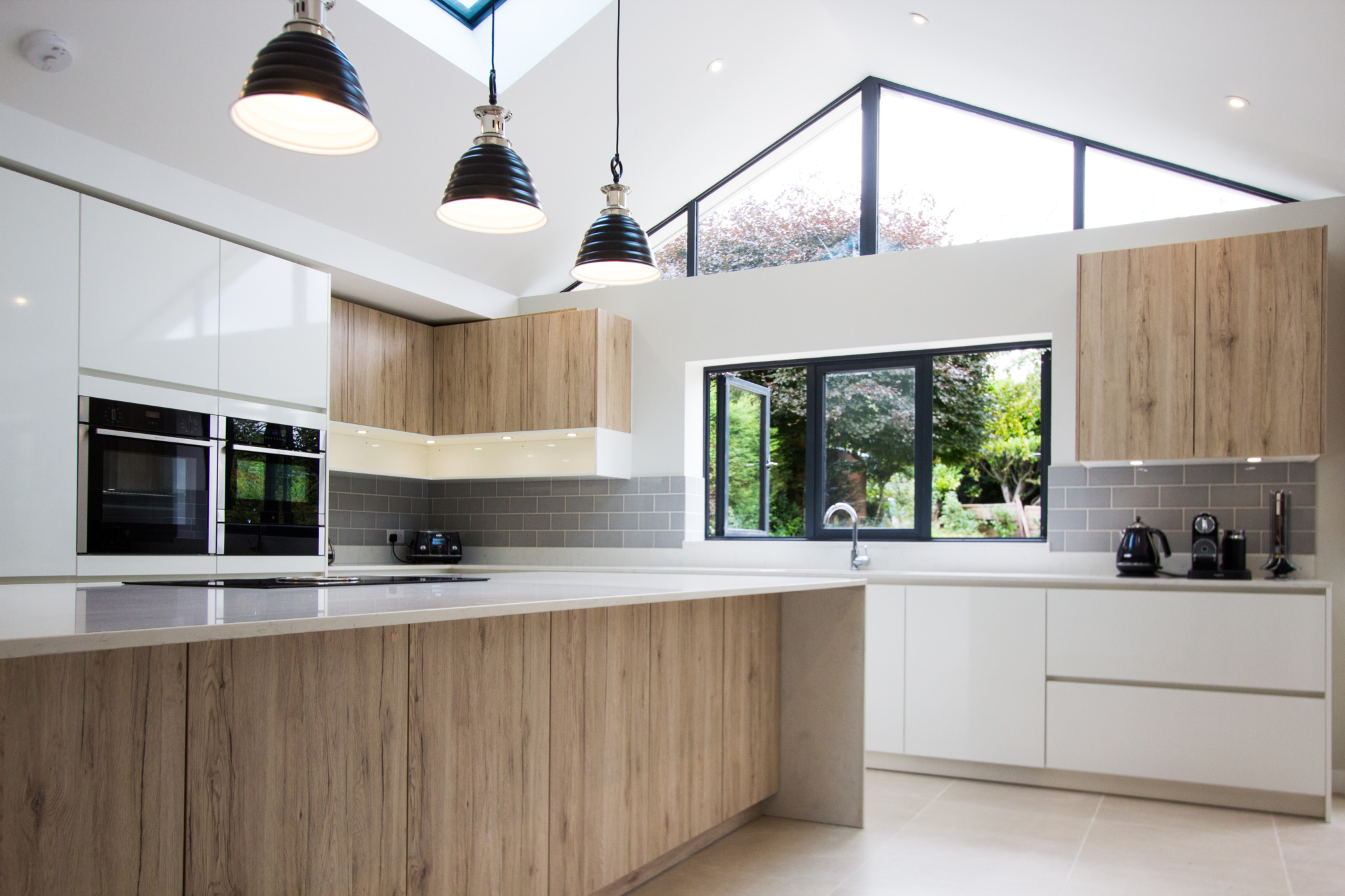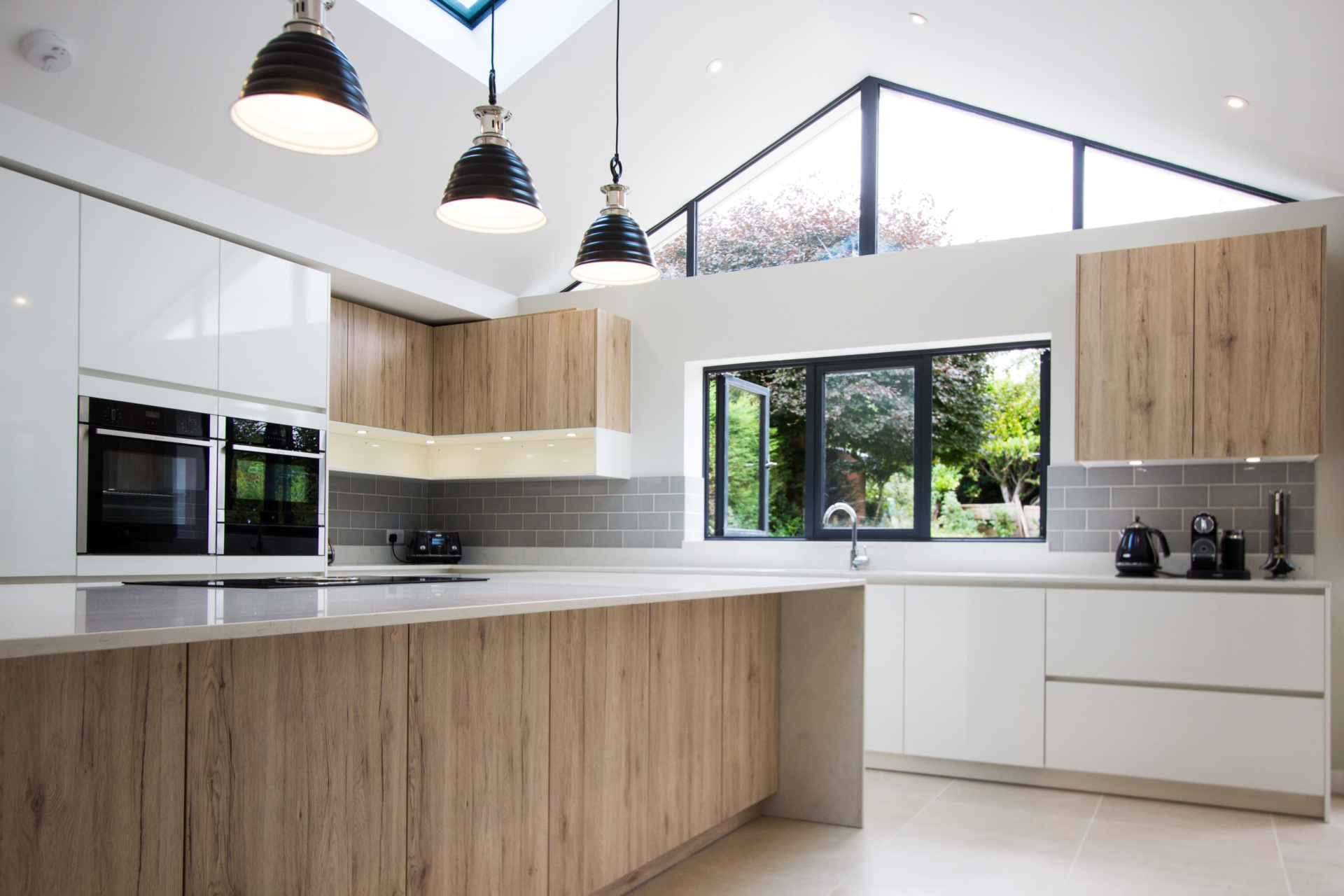 * Single Storey Rear Extension in Surrey by Extension Architecure (Design by Eugene Kim)

Durability and Longevity: One of the most compelling reasons homeowners opt for pitched roofs is their durability. Designed to withstand the elements, these roofs not only last longer but also require minimal maintenance. The use of robust materials ensures that your extension stands the test of time.
Energy Efficiency: With the rising costs of energy, insulation becomes a crucial factor in home design. Pitched roofs excel in this department. Their superior insulation properties mean that homes stay warmer in winters and cooler in summer, leading to significant savings on energy bills.
Seamless Integration: Aesthetically, pitched roofs have an edge. They blend seamlessly with older housing structures, ensuring that your extension doesn't look out of place. This harmony is often favored by planning departments, making approvals smoother.
Unleash Your Creativity: If design flexibility is what you seek, pitched roofs won't disappoint. They open up a world of possibilities – from high, airy ceilings and dramatic vaulted spaces to the charm of architectural beams and the brightness of skylights. With a pitched roof, your extension can truly be a reflection of your personal style.
Budget Considerations: While pitched roofs offer numerous advantages, they come with a higher price tag. The materials, coupled with the intricate structural work, make them more expensive than their flat counterparts. Additionally, the time taken to construct a pitched roof extension is longer, which can add to labor costs.
Planning Ahead: Before embarking on your pitched roof journey, it's essential to consider planning permissions and site accessibility. These factors can influence the overall cost and timeline of your project. It's always wise to set aside a contingency budget for unforeseen expenses.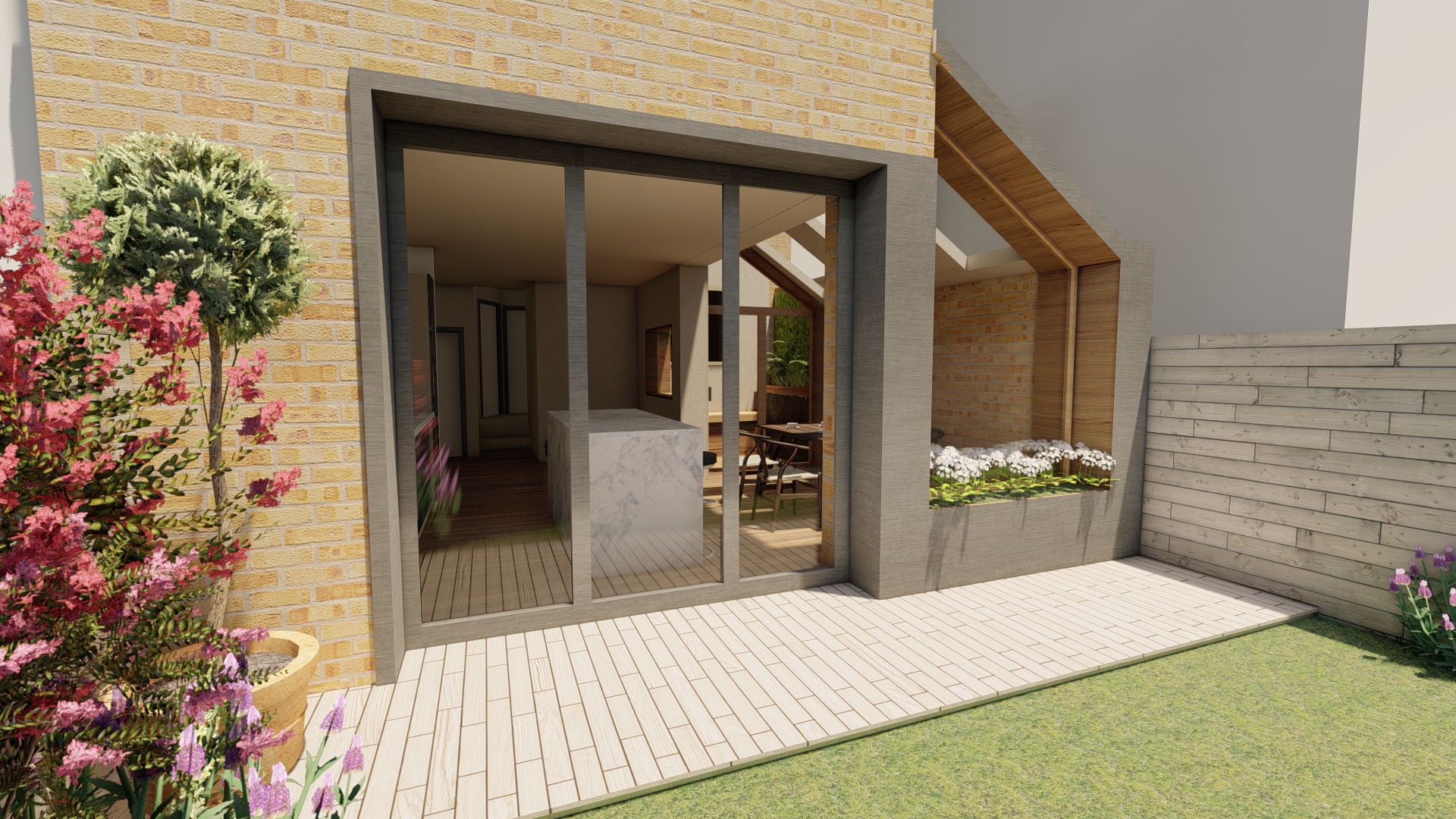 * Single Storey Side Extension in Lambeth by Extension Architecture
Problems associated with choosing a pitched roof extension
It costs more:
Put simply, a pitched roof extension will cost you more to build than an equivalent one with a flat roof. This is because the materials are more expensive and there is more structural engineering involved, so you'll simply have to pay approximately 15% on top of your standard flat roof costs.
It takes longer:
The other challenge pitched roof extensions face is the extra time it takes to build them in the first place – so you'll have to pay more in labour costs, and cope with the disruption caused by your building works for longer.
The costs of your pitched roof extension
To a certain extent, how much your pitched roof extension will cost depends on your budget and the type and size of extension that you're planning to build.

The smallest, simplest builds could cost around the £40,000 mark, but larger or more highly specified projects could go to £80,000 or even more.

The main factor in cost is size, but the complexity of a job will increase your costs too: can you do it under permitted development rules or do you need full planning permission? How easy is access to the site? These are the sorts of issues that will push your costs up.

Another important factor to consider is the need to budget for unknown contingencies – so make sure you have around 10-15 per cent of your overall budget set aside for unexpected extras.
In Summary
Recognizing that this architectural element transcends mere functionality, we've explored its impact on aesthetics and functionality. Armed with this knowledge, you're better positioned to make informed decisions tailored to your design preferences and structural requirements. As you embark on your extension endeavor, may the pitched roof serve as both a practical shelter and a defining feature, adding a touch of sophistication to your architectural vision. For further guidance or consultation, our team remains at your disposal. Here's to a seamlessly executed and aesthetically pleasing extension project.