The kitchen is the heart of the home—you use it every day, it becomes the soul of family activity and the pulse by which you live and entertain. It is for this reason several clients come to us wanting single-storey rear extensions to help them maximize the potential of their spaces. The Potential of a Single-Storey Rear Extension Single-Storey rear extensions come in a range of accommodation types and forms. Common features are kitchens and utility rooms though we do cater to a range of living arrangements to maximize your home in line with your design taste and your personal preference.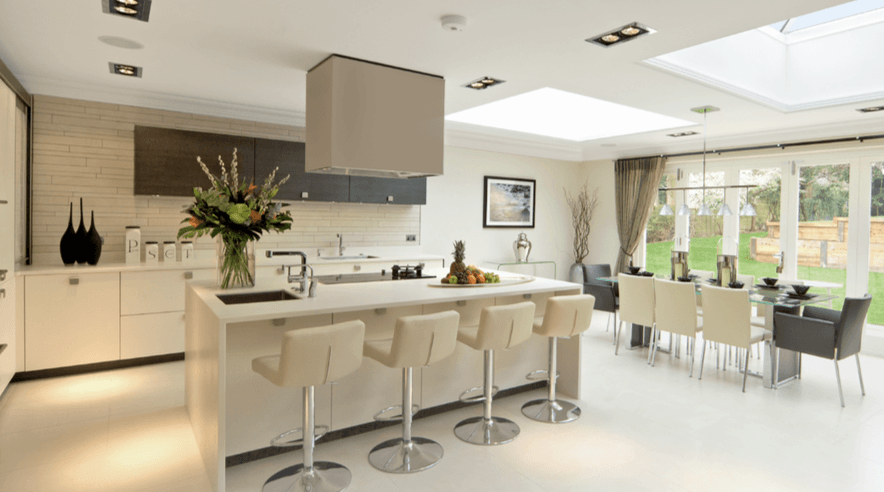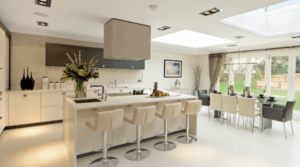 The Potential of a Wrap-Around Extension
Another common and easy approach to maximize space on your ground floor for your kitchen and utility needs is to extend on the side a little, using up your neglected garage or overlooked space to the side of your house to further enhance the quality of your home. In some cases, this can even help accommodate a larger living area.
Kitchen Extension: Planning Considerations
With a single-storey rear extension or a wrap-around extension, planning consent from your council is necessary. This may sound intimidating but our planning team can make the stress of surveying your home, doing the drawings, submitting the planning applications and liaising with the council a simple and relaxed step towards your dream home.
The Value of In-House Kitchen Design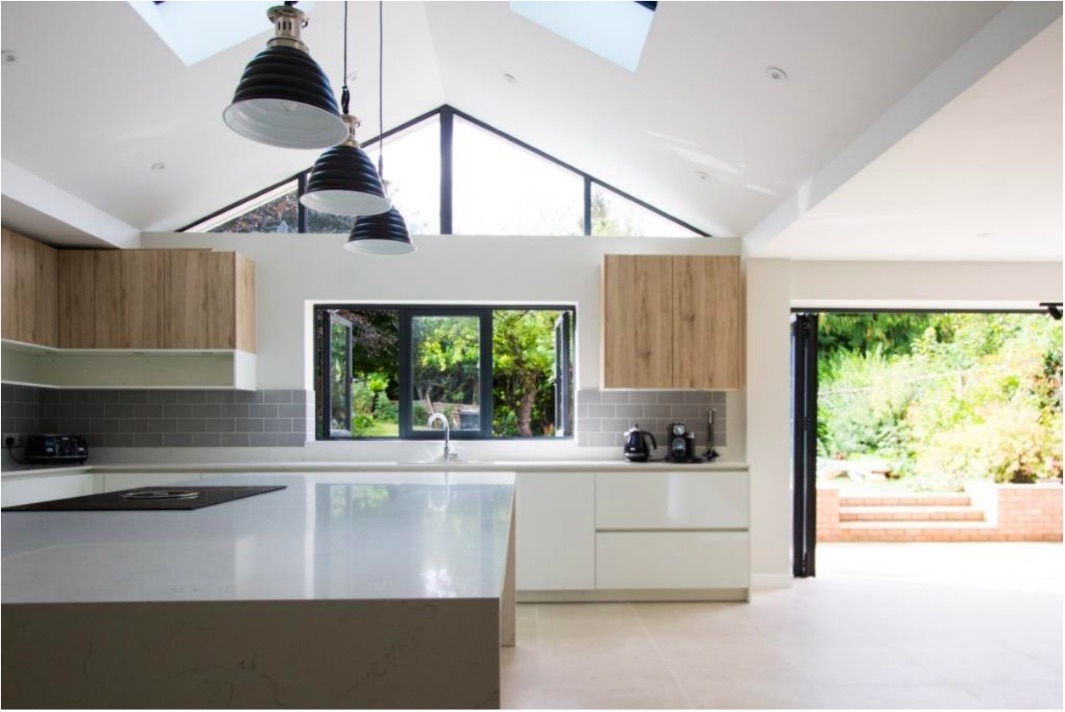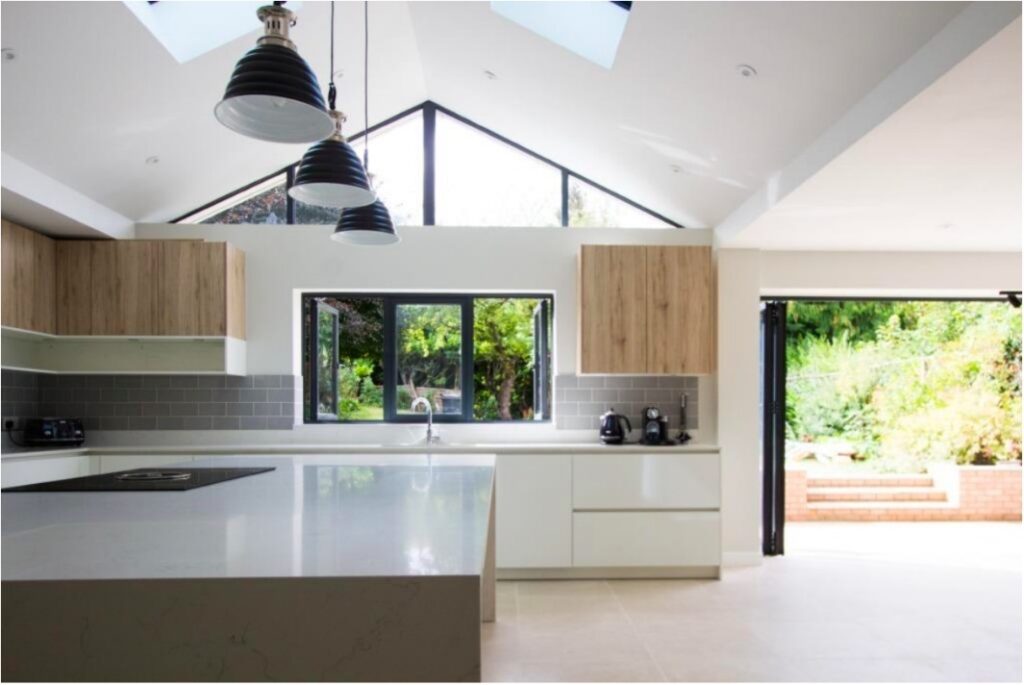 If you are reading this, you have probably sat down with a cup of tea on a rainy evening, gazing lovingly at your Pinterest board—a collection of carefully catered images showing an army of shiny and sleek kitchen islands and peninsulas, surfaces lovingly illuminated by skylights—guiltily staring at your own, weathered kitchen which truly is trying its best to be a helpful companion but has not been given the attention it needs. It is time to give your kitchen the upgrade it deserves.
At times, the range of options and aesthetics available can be intimidating but that is why our in-house team of kitchen decorators invest their time in understanding you and the way you live to give you all the options, and recommendations whilst navigating your budget to ensure you get the most for what you pay for.
Executing the Build for Kitchen Extension
With planning permission secured, the next step is executing the build. At this stage Building, Regulation drawings will be produced, and specialists will be brought in to ensure the effective and efficient execution of the design, including dealing with the tedious bits like moving manholes and ensuring your space is to your greatest comfort. This process can be tricky, with so many organizations and individuals to liaise with so we offer a change of pace, offering Contract Administration, Building Regulations and the liaising as a comprehensive service so the stress is out of your hands.
It is time to give your kitchen the attention. The only question left to answer, then, is what's cooking?