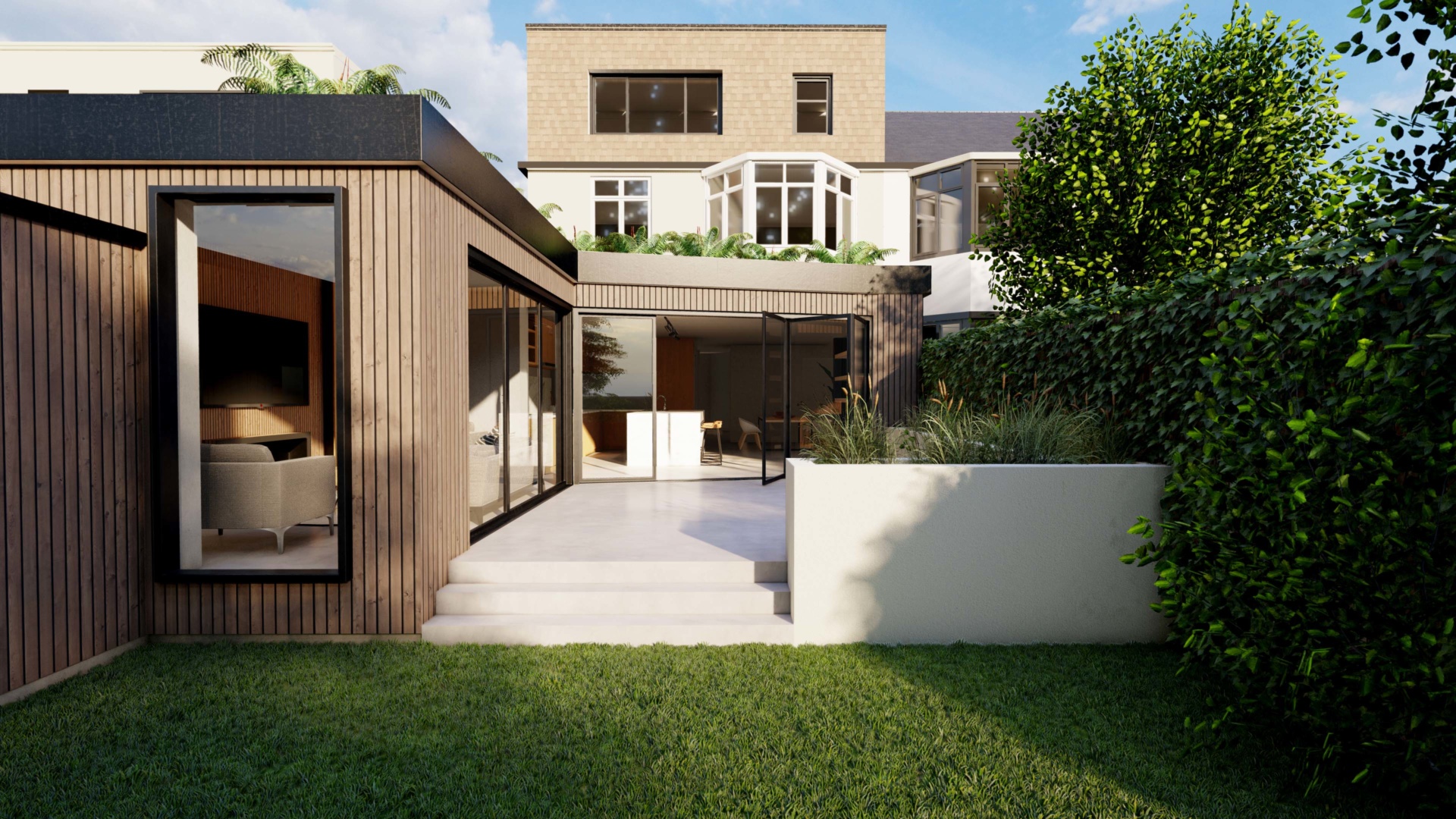 Hip to Gable Loft Conversions
Find out our services for Hip to Gable Loft Conversions
What are you interested in?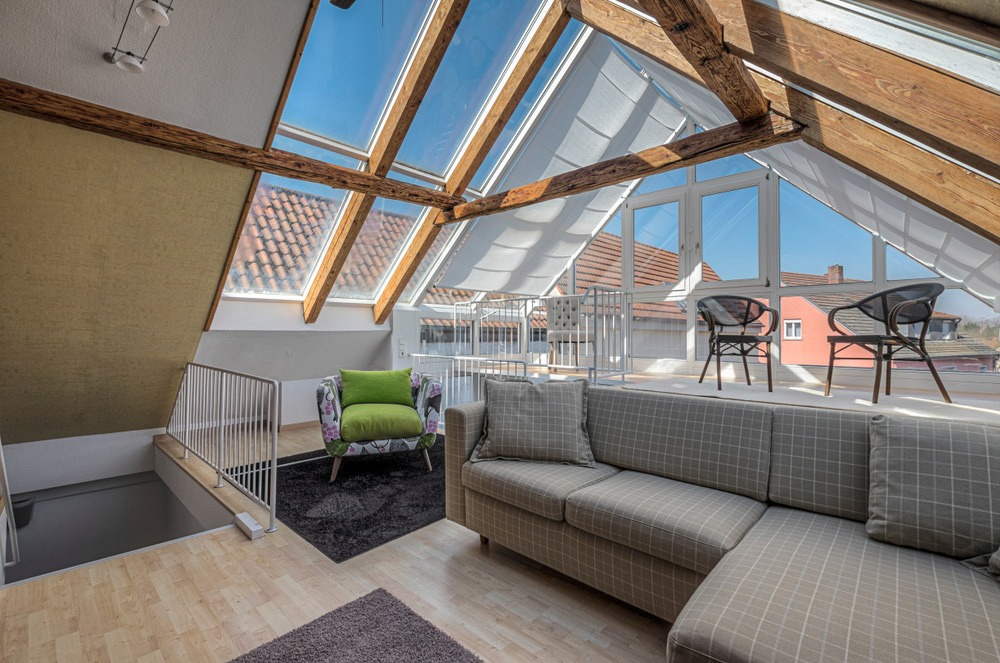 Our Services for Hip to Gable Loft Conversions
Hip to Gable loft conversions in London offer some of the best returns when it comes to investing into a house extension London, utilising attic storage to maximise your useable footprint. Your unused loft space can take up to 33% of your home's floor space for a two storey home, going up to 50% for a bungalow, so using this space has the potential to boost the square footage of your home without the need to build extensively or going down the planning permission route! Our architects in London are highly experienced in hip to gable loft conversion planning in London, establishing the most effective way to enhance your space without having to deal with extortionate stamping costs or sacrifice desirable garden space with other forms of extension.
When living in London, space tends to be a luxury. Often it tends not to be possible to create a single or double storey extension, so working with an experienced loft conversion company in London can help you get the most from your home. Whether you're looking to go low with a basement extension or high with a loft extension in London, you can be sure that our team will advise you on hip to gable loft conversion cost, design, and most importantly work with you to develop the hip to gable loft conversion interior and tailor your future space to your specific needs.

What is a hip to gable loft extension?

A hip to gable loft extension is where the sloping side of your property, or the "hipped roof," is extended to create a vertical, "gable," wall to additional head space in your loft. They are extremely popular nowards as they maximise the usable space within your attic, where there would have previously been a sloped roof blocking the space. Further to this, they can be achieved using your permitted development rights, thus eliminating the need for obtaining planning permission pre-emptively, allowing for a much smoother design – build process! To further maximise the available space, a hip to gable loft extension is often combined with a dormer loft conversion to create a stunning master bedroom with en suite and walk in wardrobe!
Our Works for Loft Conversion
Hip to Gable Loft Conversion Interior
When it comes to the interior design of a hip to gable loft conversion, there are several factors to consider. First, you'll need to decide how you want to use the space. Do you want a bedroom, a home office, a playroom, or something else? This will help you determine the layout of the space and what type of furniture and storage solutions you'll need.
Next, you'll want to consider the lighting. Since a hip to gable loft conversion often involves adding windows or dormers, you'll likely have plenty of natural light. However, you may also want to install additional lighting fixtures to create a warm and welcoming atmosphere.
Storage is another important consideration in a loft conversion, especially if you're using the space as a bedroom or living area. Built-in storage solutions, such as fitted wardrobes and shelving units, can help you maximize the available space and keep clutter to a minimum.
Finally, you'll want to think about the overall aesthetic of the space. Many people choose to go for a modern, minimalist look in their loft conversions, with clean lines, neutral colors, and plenty of natural materials like wood and stone. However, you can also choose a more traditional or eclectic style if that's more your taste.
Overall, a hip to gable loft conversion can be a fantastic way to add more space and value to your home, and with the right interior design choices, you can create a beautiful and functional living space that you'll enjoy for years to come.


EA hip to Gable Loft Conversion Services
Extension Architecture is a UK-based architecture and planning company that offers a range of services, including hip to gable loft conversions. A hip to gable loft conversion is a great way to add valuable living space to your home by converting the sloping "hipped" side of the roof into a vertical "gable" end, creating more headroom and usable space in your loft.


Initial consultation: During the initial consultation, an architect or designer from Extension Architecture will visit your home to discuss your requirements and assess the feasibility of the project.
Design and planning: Once you've agreed to go ahead with the project, the architect or designer will create a detailed design plan, taking into account your preferences, budget, and any planning restrictions or regulations.
Construction: Once the design is finalized and all necessary approvals have been obtained, Extension Architecture's team of builders and contractors will begin the construction phase, working to the highest standards of quality and safety.
Finishing touches: Finally, once the construction phase is complete, Extension Architecture can help you add the finishing touches to your new space, including lighting, flooring, and decorating.
Overall, Extension Architecture's hip to gable loft conversion service can be a great option for homeowners who want to add more living space to their homes. By working with an experienced and reputable company, you can ensure that your project is completed to a high standard and that you're getting the most value for your investment.
What is a Hip to Gable loft Conversion?
A hip to gable loft conversion is where the sloping side of an existing roof is transformed to a vertical wall, usually flush with the side elevation of a semi-detached, detached, or end of terrace property.
The Hip to Gable loft conversion is one of the most common loft conversion types due to the amazing results obtained via doing so. One of the biggest positives on top of the material benefits is that you can create a hip-to-gable loft conversion under permitted development, meaning you don't necessarily have to wait for planning approval as long as you meet all of the criteria!
Benefits of a Hip to Gable Loft Conversion
The marketplace is more competitive than ever so stand out from the crowd with unique features that add extra value. When looking to upsize or meet the demand of a growing family, finding a bigger property that meets requirements can be a challenge. Instead of going through the stress of relocating, consider transforming the home you know and love to not only increase your space, but add more value to your property for when it comes to selling.
When converting your loft, a hip to gable loft extension is one of the most cost effective ways of maximising available space and your property value. Home offices, playrooms or even a new master bedroom with en-suite and often a walk-in-wardrobe become a realistic possibility for the space and by boosting the available space by approximately 33.3% for a two storey home, it is guaranteed to entice potential buyers. A hip-to-gable extension will not only do this, but will also maximise the ceiling height throughout your loft conversion, giving you that much needed flexibility and allowing you to make a conscious decision where the stairs should locate instead of being bound by the existing roof slopes.
How long does a Hip to Gable conversion take to develop?
The average duration of Construction usually takes around 4-7 weeks from beginning to completion.
Weeks 1-4
The scaffolding is erected, materials are collected, the roof structure is altered and walls are altered. Insulation is added around week 3. For any electrical and plumbing. This is done in weeks 3-4
Weeks 4-8 
Windows are fitted around week 4, floors should be ventilated. Interior walls are added at this stage.

From week 6 onwards unfinished jobs are completed and the contractors will remove the scaffolding and waste disposal.
Do you need planning permission for a Hip to Gable loft conversion?
Hip to Gable loft conversions actually fall under permitted development rights and won't always require planning permission. Some things to consider are:
Dormers cannot feature a balcony or veranda  however Juliet balconies are permitted. 

Neighbours cannot be significantly detrimentally affected by overshadowing and view obstruction.

The height cannot exceed that of the original roof. A head height of generally less than 2.1 metres is not acceptable for the interior height. 2.3 metres is the minimum height needed.  

Listed buildings and conservation areas  also disqualify homes from  permitted development

The exterior materials used for the dormers and hip to gable loft conversions must match the existing to fall under permitted development

If Bats are found inside your loft, a special licence would be required to disturb their home, due to their protected species status.

Finally the size of the loft conversion projects must be less than 50 cubic metres in volume pertaining to a detached house, or 40 cubic metres for any other property type.

Provided the project falls within permitted development parameters, an application should be made for a

Certificate of Lawfulness (COL)

.
Factors such as headroom, insulation and fire safety are just some of the things you will need to consider when planning your loft conversion. This needed for planning in some cases, foir example in some London boroughs or in flats, but will fundamentally need to be considered at the Building Regulations stage.
Cost of Hip to Gable Loft Conversions
Unlike most extensions, the addition of a hip to gable loft conversion is more difficult to calculate the overall price. Therefore, before giving any estimates, we would usually consult a contractor to provide their expert, up-to-date opinion.

Typically, however, a loft conversion will cost you anywhere from £1500 – £1900 per square meter of added floor space. This is much less than a typical single or two storey extension, as the hip-to-gable is mostly a timber construction with no need for additional concrete foundations.

Things to be aware of are that the price of your hip-to-gable loft conversion will depend on the number of skylights you include, the interior specifications you opt for, and if your roof needs retiling at the same time. Whilst more expensive at first, opting to do this, as well as choosing high spec features and finishes will undoubtedly boost your properties value – especially as you are almost adding a third of your properties floor space by extending into the attic!
Frequently Asked Questions about Loft Conversion
What's the cost of Loft Conversion?
The average cost of a loft conversion typically ranges from around £20 000 to £60 000. All loft conversions are different and cost will depend on a few practicalities such as your style of house, it's location, whether you need full planning permission and of course, your budget. These factors will contribute to the kind of loft conversion you choose that will maximise space and work best for your home.
Do I need planning permission for Loft Conversion?
In most cases homeowners are able to extend their loft under Permitted Development without having to submit a planning application. Our team of experts can guide you through the process and ensure that your loft conversion complies with Permitted Development regulations.
Will a loft conversion add property value?
Converting your loft is often the best way to add value to your property. Nationwide Building Society shows in a recent study how a loft conversion in the Uk can add up to 20% to the value of your property, and if you are planning to convert your loft in London your property value can go up by 25%.
Loft Conversion: Before and After
I'm highly recommending Extension Architecture for their expertise to turn around a difficult planning application that I had refused from 2 other architects and they managed to get my additional new house at the end. A 3 year journey, but it was well worth it! I cannot appreciate enough their planning knowledge, and also now we are breaking ground. Their tender pack has saved me alot of hassle in choosing material inside the house myself. Especially their kitchen design has been great and cannot wait to see it realised. Thanks for all your input so far…
★★★★★
Delighted with the application approval that we got yesterday. As discussed initially, we were dubious of our chances as our property in Weybridge sits in a flood risk area + conservation area. But our full application for the 4m extension to the rear have been approved without any hassle. Also Elmbridge council was able to give us the approval within 7 weeks, so an added bonus. Thanks Especially to Youno who was very helpful in outlining all the pitfalls and guiding us to this position.
★★★★★
Thank you for your efficient service. Really impressed with the level of service and the speed!
★★★★★
Working with Nadir at Extension Architecture was a truly trouble-free experience. They explained the process and was always at hand whenever I had questions. I trusted their judgement whenever they provided amendments to my initial plan and was thoroughly happy with the end result! 11/10
★★★★★
Beautiful extension, Thank you!
★★★★★
Previous
Next