To successfully project manage a build, you need to be extremely organised, have lots of time, a lot of connections, and experience of managing large scale projects. If that doesn't sound like you, we strongly recommend having a professional project manage your build. Why spend the next few months worrying and wrangling over planning permission, and when to order the windows so they don't arrive late (like on every 'Grand Designs' episode ever).
There is no doubt about it; having an extension built, changing the use of a property, or building from scratch is stressful. Even if you aren't living in the property whilst the work is going on, or have the luxury of not having to stay in a squalid caravan whilst your home is being built (like on every 'Grand Designs' episode ever) there is still the hassle of liaising with about a million providers. Letting a project manager take the strain will make your project feel like a breeze. They are worth their weight in gold!
If you do fancy having a go at it yourself, here are some of the things you will need to consider.
Planning a home extension:
You know the old saying 'fail to plan, plan to fail'? Well, it's true. Every good project manager knows, a plan is essential. Think of absolutely everything you need to do, portion out your time, make the plan, and stick to it.
Set your objectives and tolerances
 First you need to establish your objectives. What do you want to achieve from the build? This can be as simple as 'a single storey extension for a larger kitchen, with lots of natural light.' Whatever your objective, you should establish the tolerances of your project. If you have a budget of £60,000, would you be happy if the build only cost £40,000 or would you be worried about the quality? Obviously you don't want to spend more than you have to, but have you forgotten something or chosen a cowboy builder? Similarly, could you stretch to £70,000 if you needed to? What parameters are you working within? Knowing these tolerances helps the spend spinning out of control.
Even if you are managing the project yourself, you should definitely consult an architect to design the build and advise you on planning permissions. A good architect will apply for planning permission on your behalf from your local council, should you need it. The last thing you want to do is finish your beautiful living room extension only to have the building inspector banging on your door.
Make a list
Next you need to think about absolutely every single service or item you might need on your build. Obvious things like, builders, glazers, electricians, and plumbers will go on your list but don't forget things like decorators or insulation specialists. Also, think about servicing the tradespeople; they will need water, electricity, good light, and somewhere to go to the toilet.
You can't underestimate the amount of skips you will need for building waste. If you are having a basement excavated, take the amount of skips you think you need, then double it. You'll be amazed how quickly they fill up. Also, make sure you have somewhere to put the skips. In certain London boroughs, such as Westminster, and the City, it can be hard to find somewhere to put a skip, as many hire companies don't like leaving them on the road.
You will need to manage the risk on your site. Usually, you are covered by your home insurance, but it is worth checking with them. A robust risk assessment will mean that you can be reassured any risk of injury to people whilst on your land is minimalised as much as possible.
Plan the time
Every project manager knows and loves the good old Gant chart! Planning a project in terms of timeframes helps you stay on track and, in turns, keeps the spend under control.
When you are planning your timeframes, be realistic. It is really common for builds and extensions to drag on due to unforeseen circumstances, like bad weather, supplier delays, or your plumber going on holiday for a fortnight.
But knowing what is supposed to happening and when helps you keep everything ticking along smoothly. Share your plan with as many of the tradespeople as necessary and get their advice on likely timings.
Roughly, an extension happens in this order:
Extensions excavated and poured
Damp proofing, drains and concrete floor installed
External walls built
Internal walls built
Roof built and covered
Windows and doors fitted
Electrics and plumbing fitted
Plastering and drying out
Final fixtures installed
Snagging
Depending on the size of the build and the materials, this can take anything from weeks to months. Although its not unheard of for a badly managed house build or extension to drag on for upwards of a year! (Like on every 'Grand Designs' episode ever).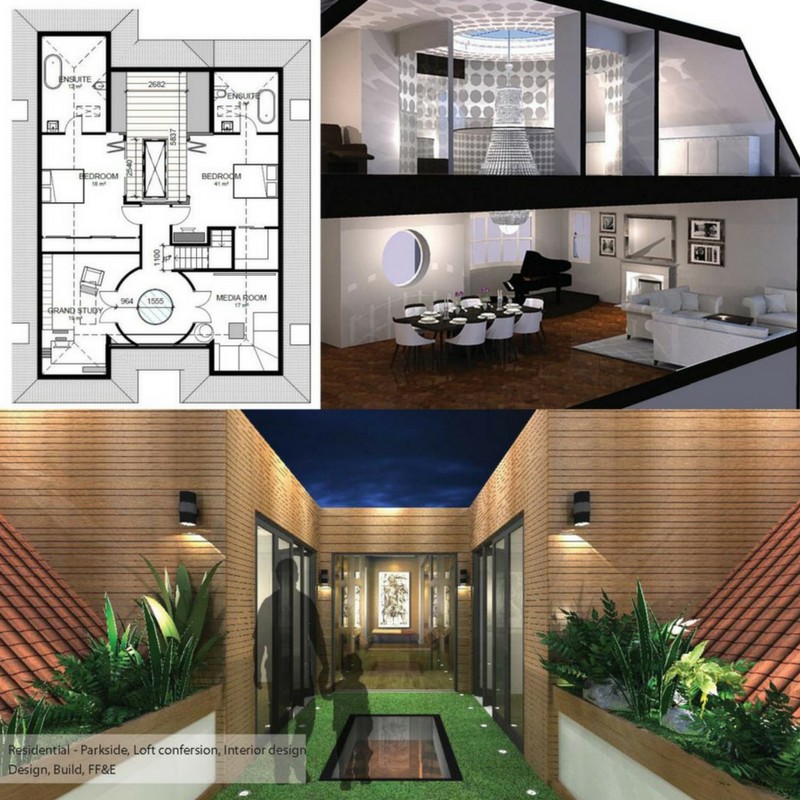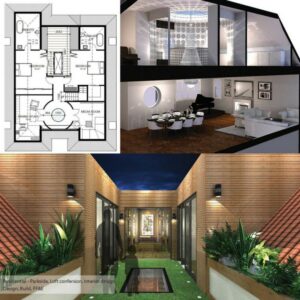 Choosing the right people
We've all seen those 'cowboy builders' programmes where people choose their tradespeople (usually based on price), hand over their hard-earned cash, let them knock down exterior walls, then they turn out to be either underqualified or unscrupulous (or both) and the job never gets finished.
Avoiding that situation is harder than you might think. Using a project manager, like Extension Architecture, means that you can be sure they are selecting trades people they already have a relationship with and can vouch for their work.
Summary
There is no doubt that managing your own build is hard work. We haven't even mentioned things like liaising with the council and building inspector, ordering supplies from the UK and abroad, or adhering to building regulations.
If all that sounds like too much hard work, or too risky, why not have a look at our project management credentials or give us a call. Our end-to-end architectural service is the exception in London, not the norm. 
Get in Touch
Do you want to start the process to transform your living space and create something new for your home? Talk to us and let us help you design the perfect extension for your home. We're ready to listen to you.
Email us at [email protected] or phone 0203 409 4215. On our website, you'll also find a Request A Free Quote form, which you can send to us and we'll get back to you right away.