New Build Homes Architecture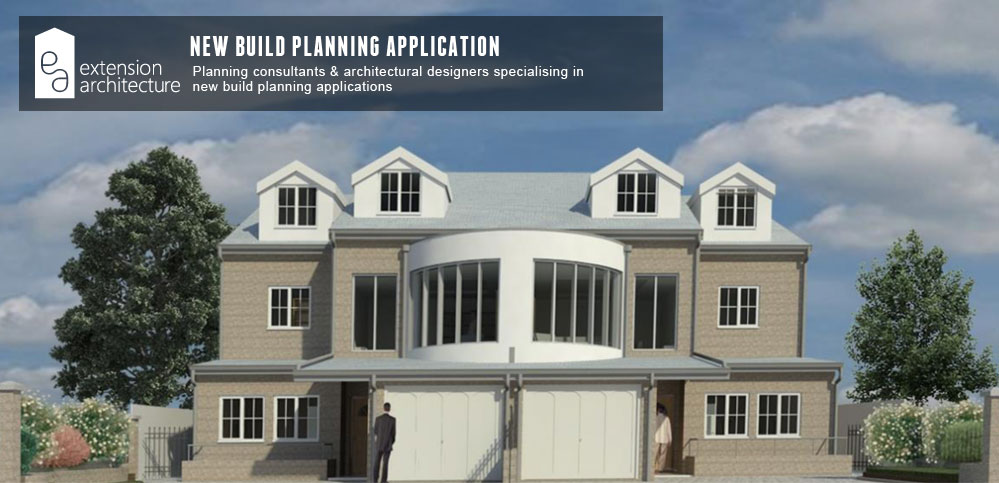 New Build Planning is our forté.
New Builds
---
Planning Application Guidance
A new build home is a big deal for investors, not to mention owner-occupiers. It is very important to hire fully competent professionals to assist you throughout the process. Look for a new build architectural practice with experience of gaining planning approval for new developments across London from Haringey, to Hounslow and Muswell Hill to Mole Valley for your new build London proposal.
Checklist
Find an architectural practice who can provide the full range of new build planning, pre-build and construction support services for Residential Planning Applications and Developments. It is also useful if they can instruct technical services for you such as structural engineers. For new builds, you may need a Design and Access Statement (especially in Conservation Areas) or a Feasibility Report. It will be more convenient for you if they have external report writers.
The Stages
It is good if they work in the 5 RIBA style stages to offer support all the way to construction. These follow the RIBA stage plan to simplify the process for you. If you book the complete route with us as far as project management and completion, they should offer generous block discounts when the stages are booked from the outset. That said, there should be an option to pick these up en route, so you can have relax and have the peace of mind to observe progress and enjoy the journey, leaving the details to a good architect.
The Benefits
One of the best things about planning new homes is to feel as if you have chosen and created all your ideas and finishes. You can design the room sizes as you wish, instead of reconfiguring the walls in houses for sale in London. If you are looking at plots with houses for sale in Central London, the changes and renovation can run to more expense than if you had levelled it and started over. If you need ideas and inspiration, your architects should have talented interior designers in-house.
Our Methods
---
For New Builds
There is a story behind each of the new builds we get asked about, yet new build architects: Extension Architecture can help with all of them. No project is too small or large. We organise technical services such as topographical surveys or structural calculations where needed. Our technicians can carry out detailed site surveys for planning and building regulations. Our team of architects and interior designers will come up with great scheme options for you, and our project managers will take over the construction phase.
New housing developments can tastefully change the face of London architecture – by contrasting a modern slant – in materials which are sympathetic to the surroundings. Good examples of this are two large London buildings which are true bastions of London Architecture, successfully mixing new and old within the same building. St Martins College of Art's new home is a restored Granary building at Kings Cross. The architect for the original granary building – supplied bakers across London – had also designed Kings Cross Station. The other is the extension on the Natural History Museum on Exhibition Road, South Kensington.
Further Reading
Read also our blog article on new builds.
See our case studies page for some new builds London projects.
Contact us
If you are planning to flip your new build for investment, you can opt for one of our safe starter home designs: think magnolia! Have a look through the new build case studies below. Be inspired by some ideas by seasoned New Build London Architects: Extension Architecture. Our consultations are free, so don't put it off. Or contact us on 0203 409 4215 or send your details via the button below for a call-back and brochure.
In addition to extensions, we also design new-build projects. Our client from Bromley wanted to build a new home.

We designed a four-bedroom home with spacious interiors. On the ground floor we have designed a void which connects the kitchen to the basement space creating a connection between the main social areas of the house.

In addition to this feature, we have added a cinema room and snug area, all adding some character to this unique home. .
Apply for New Build Planning Permission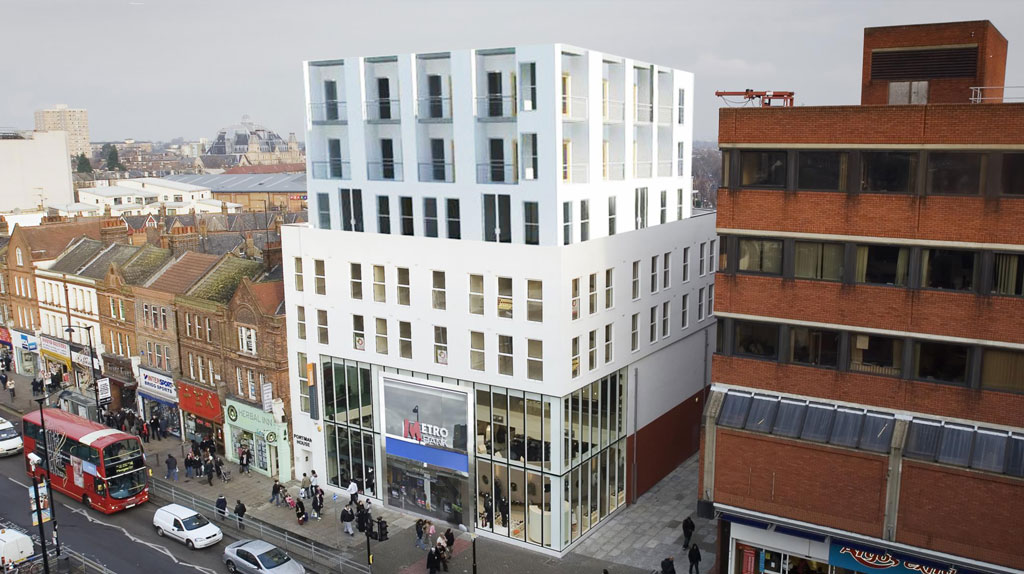 New Developments North London
Our client was family property syndicate: Portman London Ltd. We have done many development proposals with them, and built a strong rapport based on trust and success.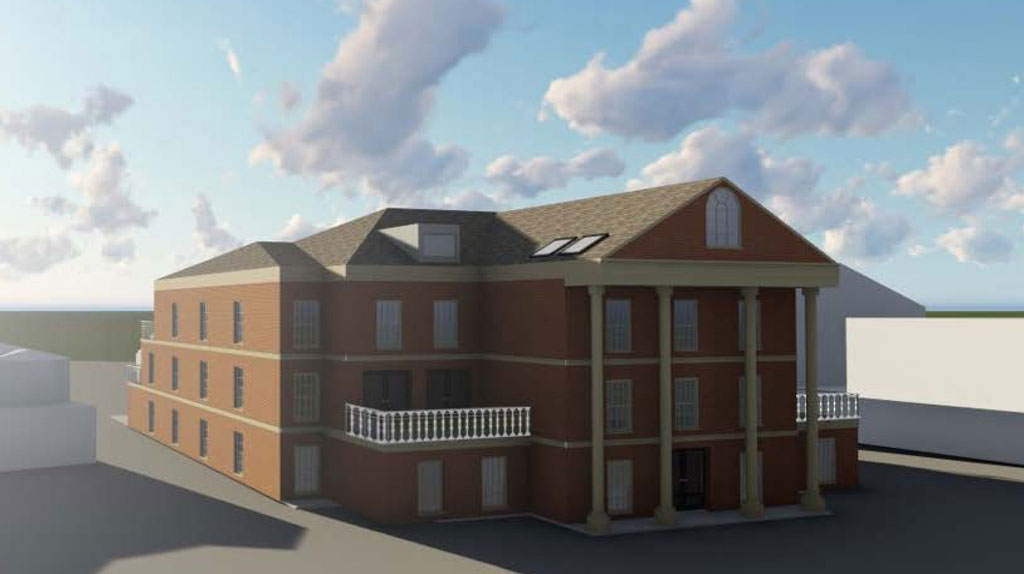 New Build Flats Epsom
This property was a gentlemen's club which was being taken out of service. Some of the members got together and decided to buy it as an investment, for the creation of new build flats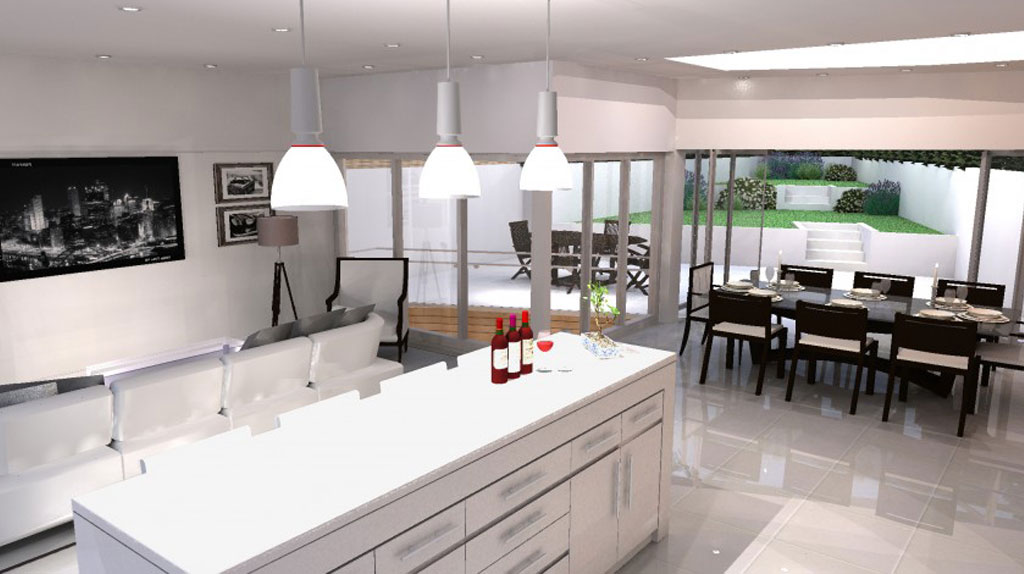 3D Visualisation Merton Council
We were appointed to produced a number of visualizations for our client for a property which our Interior Designer re-designed and presented to the client for approval.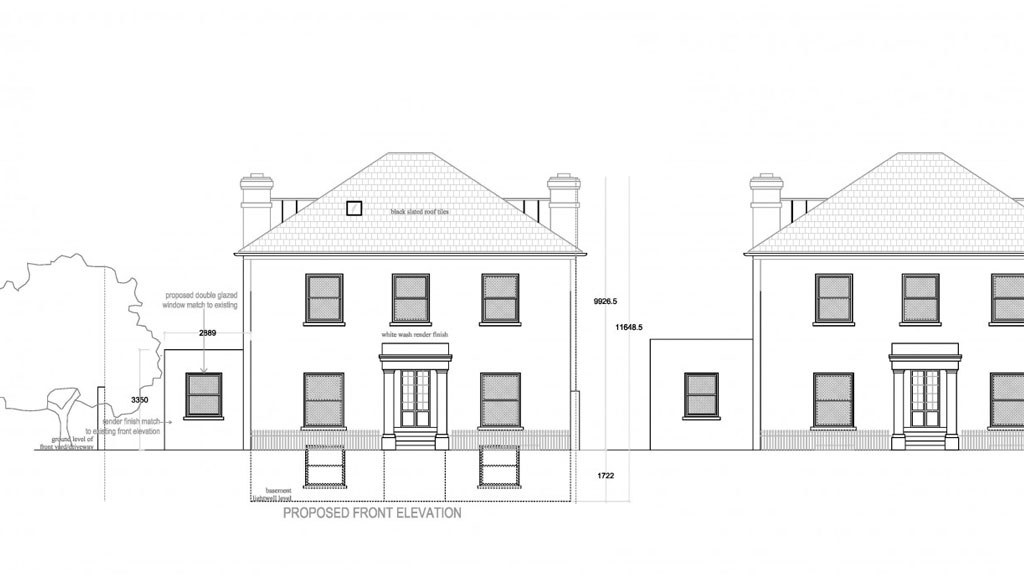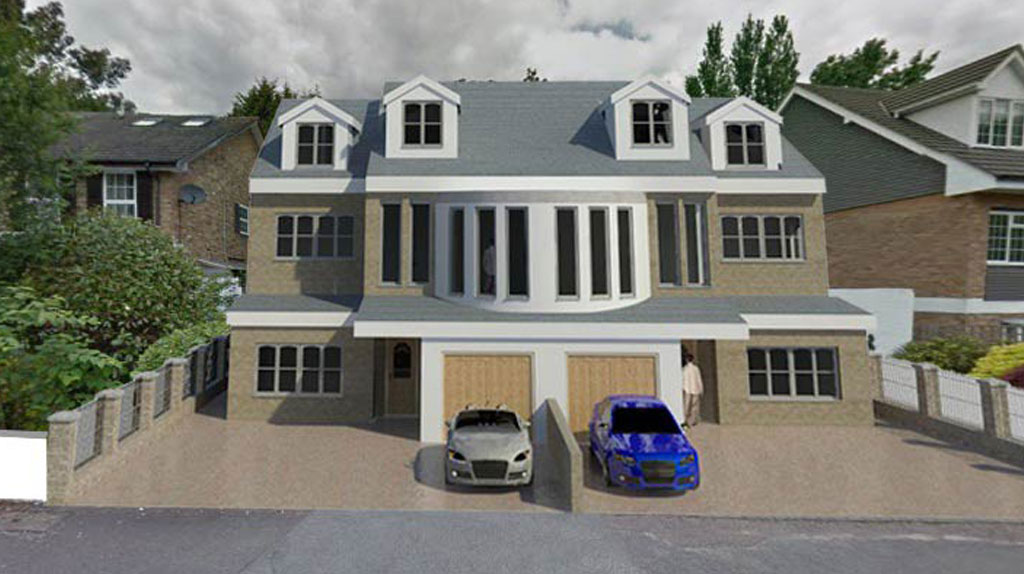 New Build House in Wimbledon
From a detached home to a semi-detached contemporary haven, Extension Architecture (EA) have developed a state-of-the-art design for a client in Wimbledon.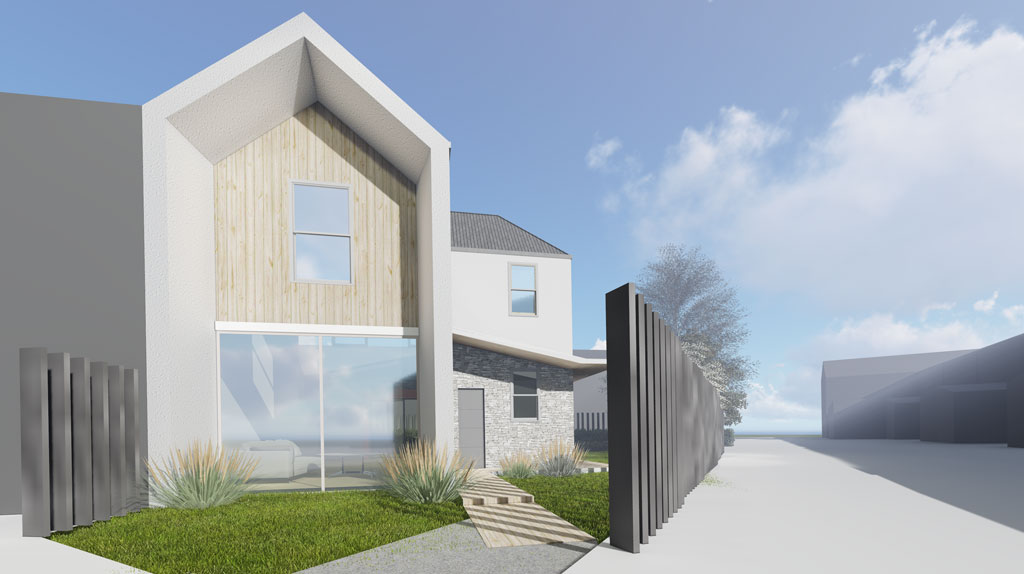 New Build Modern House in Croydon
This commission was for a new build in Croydon an empty plot which had unfortunately been used by neighbouring residents and passers-by as a refuse site.
New Build Case Studies
Extension Architecture are experienced in creatively collating ideas and translating your brief(s) into actualisations with our Architectural & Interior Design experience. Through mood boards and 3D realistic renders we are able to provide you with suggestions and visuals for the new space. This can help with planning projects, especially with complicated proposals. We help illustrate the proposed idea to planning officers. With large scale developments and refurbishments we show you options for the new proposal and how it would look and fit in situ with surrounding properties. We liaise with you to achieve an high quality finish within your budget. Take a look at our full list of case studies.
Residential
Single Storey Extension

Double Storey Extension

Convert to Flat

Loft Conversion

Basement Extension

3D Visualisation

Developers
New Builds

Change of Use