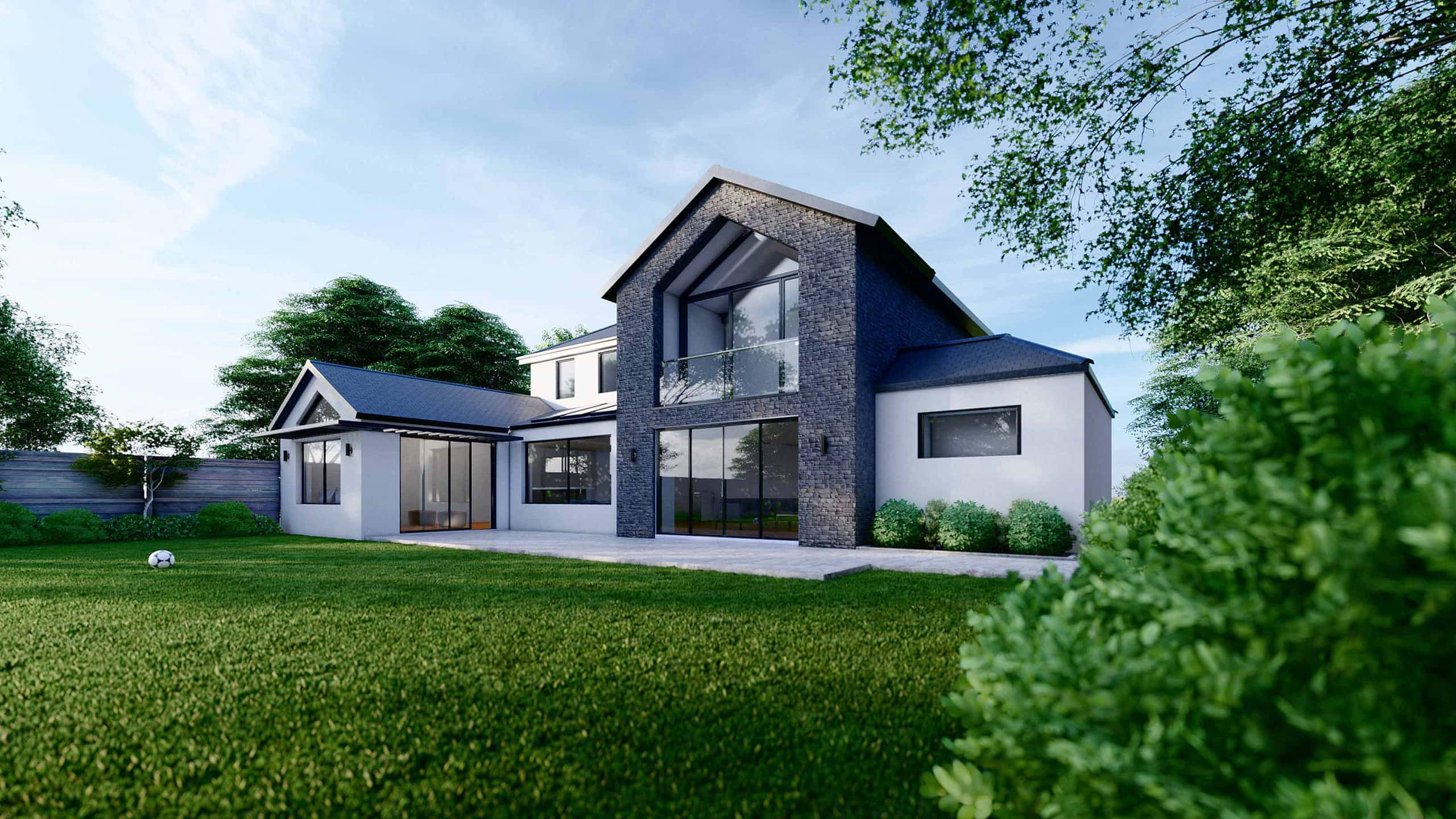 Find out about planning application of Surrey and get a quote
Surrey Planning Applications and Architectural Services
Architects Surrey – Planning Applications and Architectural Services
The beautiful county of Surrey is one of our favourite regions to work in given its rich heritage, stunning countryside, and a large variety of building typologies. It is also the original birthplace of our practice, having originally set up shop in Worcester Park. Surrey is well known for its beautiful rolling hills and heritage architecture, which means that obtaining planning permission is not always straightforward.
Extension Architecture's role as Surrey architects goes beyond mere design; they are creators of dreams and facilitators of transformations. Serving as a beacon for architectural innovation in Surrey, they specialize in a range of services from bespoke home extensions to comprehensive new builds. Their deep understanding of Surrey's diverse building typologies and stringent planning regulations positions them uniquely to offer tailored solutions. With Extension Architecture, clients in Surrey are not just commissioning architects; they are partnering with local experts who are deeply invested in bringing their architectural aspirations to life, respecting the delicate balance between new development and Surrey's cherished landscapes.
However, whether your property is located in a quaint village such as Worcester Park or Chessington, the luxurious areas of Cobham or Weybridge, or the bustling town centres such as Guildford or Esher, our Surrey Architects will help guide you to create your dream space from conception through to completion, with client satisfaction at the heart of our philosophy.
Find local architects near you and get a free quote!
With so many large developments popping up all over the county such as in Effingham and Woking, and great schools and green space throughout, Surrey is quickly becoming a popular choice for growing families. Whether you have recently moved into a property and are looking for that new kitchen extension, thinking of a single storey extension or double storey extension, or are looking to create a new build property on your large plot of land, Extension Architecture has the professionals and resources to help.
Did you know that Extension Architecture and our very own director originated from Worcester Park, Surrey? Enquire with us today to receive a truly personal service!
We only deliver excellence
Projects completed in Surrey
Our total projects completed in London & Surrey

Districts in Surrey Dorking, Farnham, Woking, Epsom, Kingston upon Thames, Cobham, Reigate & Banstead, Elmbridge, Guildford, Chessington, Fetcham, Richmond, Tolworth, Surbiton, New Malden,
Our Selected Case Studies in Surrey
In the heart of Surrey's picturesque landscape, Extension Architecture stands out as a premier provider of architectural services, embodying the essence of top-tier architects in Surrey. Their expertise is not just in crafting stunning designs that blend seamlessly with Surrey's rich heritage and scenic beauty but also in navigating the complex planning permissions unique to the area. Whether it's a quaint cottage in the rolling hills or a modern residence amidst the historic settings, Extension Architecture's Surrey architects bring a blend of creativity, practicality, and local insight, ensuring every project resonates with the client's vision and the county's architectural ethos.
Working with Architects in Surrey
Extension Architecture offers a range of technical architect services for clients who are looking to extend, renovate, or build a new home in Surrey. These services include technical drawings, building regulations compliance, and structural engineering.
Technical drawings: Technical drawings are an important part of any construction project as they provide detailed information about the design, construction, and materials required. Extension Architecture can provide clients with detailed technical drawings that outline the specifications and requirements of their project.
Building regulations compliance: Building regulations are a set of standards and requirements that must be met when constructing or renovating a building. Extension Architecture can help clients ensure that their project meets all relevant building regulations, including those related to fire safety, structural integrity, and energy efficiency.
Structural engineering: Structural engineering is an essential aspect of any construction project. Extension Architecture can provide clients with structural engineering services to ensure that their project is structurally sound and meets all necessary building codes and regulations.

Extension Architecture also has experience working with a variety of different construction materials, including timber, steel, and concrete. They can provide clients with advice on the best materials to use for their project, taking into account factors such as cost, durability, and sustainability.
In addition to technical architect services, Extension Architecture can also provide clients with assistance in obtaining planning permission for their project. They can guide clients through the planning application process, and work with local authorities to ensure that the project meets all relevant planning regulations.
With approximately 73% of the county being designated Green Belt land, an array of local conservation areas each displaying unique planning policies, and difficult varying geographical conditions such as clay soils and sloping topography, working in Surrey can be a challenge. This is why we believe it is of huge importance to choose planning consultants and project managers in Surrey who are aware of the constraints for each area, in order to maximise your chances of planning approval.
Here at Extension Architecture, our team of specialists thrives off of making impossible dreams come true. With our in-house planning consultants and established connections with local councils such as Epsom & Ewell, you can be sure that your project is in capable hands.
Choosing a local Surrey architect & planning consultancy is of increasing importance, with new local plans being generated throughout the council in recent years and lots of exciting opportunities arising!
Contact us today to book a free telephone consultation with one of our specialist architects in Surrey to get the ball rolling.
Some of the services our architects in Surrey provide are:
Planning Drawings for Submission to your Local Council.
Retrospective Planning Permission
Building Regulation Drawings for Building Control Approval
Structural Engineers near me
Consultancy for Commercial Development
3D Visualisations & Immersive Design
Interior Design & Tender Packs
Spatial Planning and Layout
Feasibility Consultancy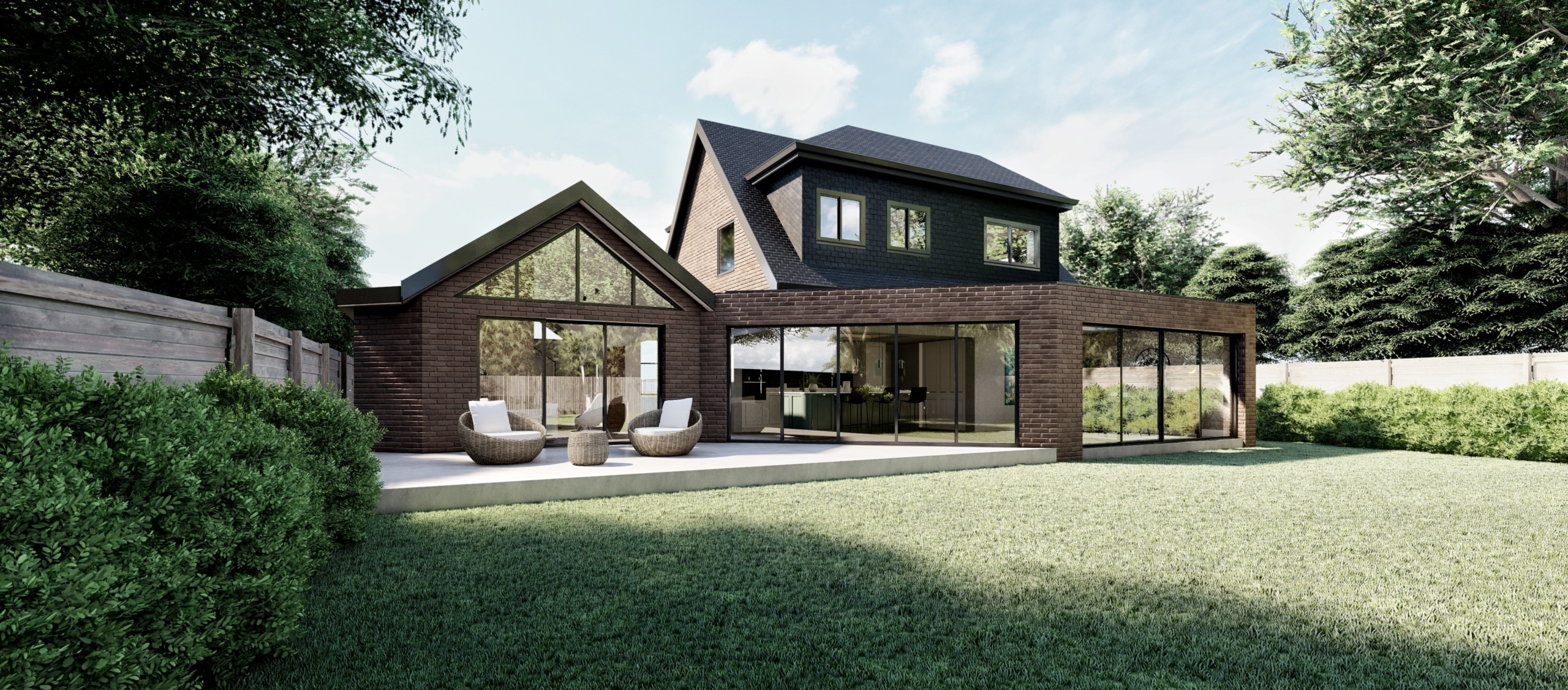 How we work in this area
Our Architectural services in Surrey
Architects in Surrey Providing a Full Service
Conveniently located to serve Surrey, and with long-term experience working throughout the home counties for the past decade, our residential architects in Surrey are fully equipped to guide and work with you to create a space designed with you in mind. Our team will be with you every step of the way to make sure the process runs as smoothly and efficiently as possible. With over 1500 projects approved throughout London and Surrey, we boast comprehensive planning knowledge and the experience to back it up.
If you are looking to create a meaningful new space by means of a kitchen extension or loft conversion, increase your property value, build a new house on your large garden, or even convert your property into apartments, enquire today. You will receive a personalised quote and initial phone consultation to discuss the feasibility of your goals. We specialise in home extensions, however, we are well versed with the guidelines of new build developments and commercial architecture, so whatever project you have in mind, our architects in Surrey are here to help.

In theory, any individual can apply for Surrey planning permission from anywhere in the country. However, having an architect and planning consultant based in Surrey who is familiar with the council's local planning policy as well as providing renowned, award-winning architectural design and due diligence, will help you achieve the maximum result for your residential extension in Surrey. LPAs in Surrey are typically very responsive, and applications are, for the most part, determined on time without delays, but our approach and connections inside many of these local councils will guarantee you the best chance of planning approval.
A good architect is one who will complete the drawings to a good standard and achieve planning permission, but a great architect will be with you from the start of your project guiding you throughout the entire process and building a relationship with you to get the most out of your home. Here at Extension Architecture, we pride ourselves on our customer service and creative approach to architecture, saving you valuable time and money whilst adding value to your home.
Did you know that Extension Architecture has worked on over 200 projects around Surrey and the surrounding areas and has strong relationships with the LPAs of Epsom, Elmbridge and Kingston? If you are looking for a dependable architect in Surrey, get in touch today to see how we can help you!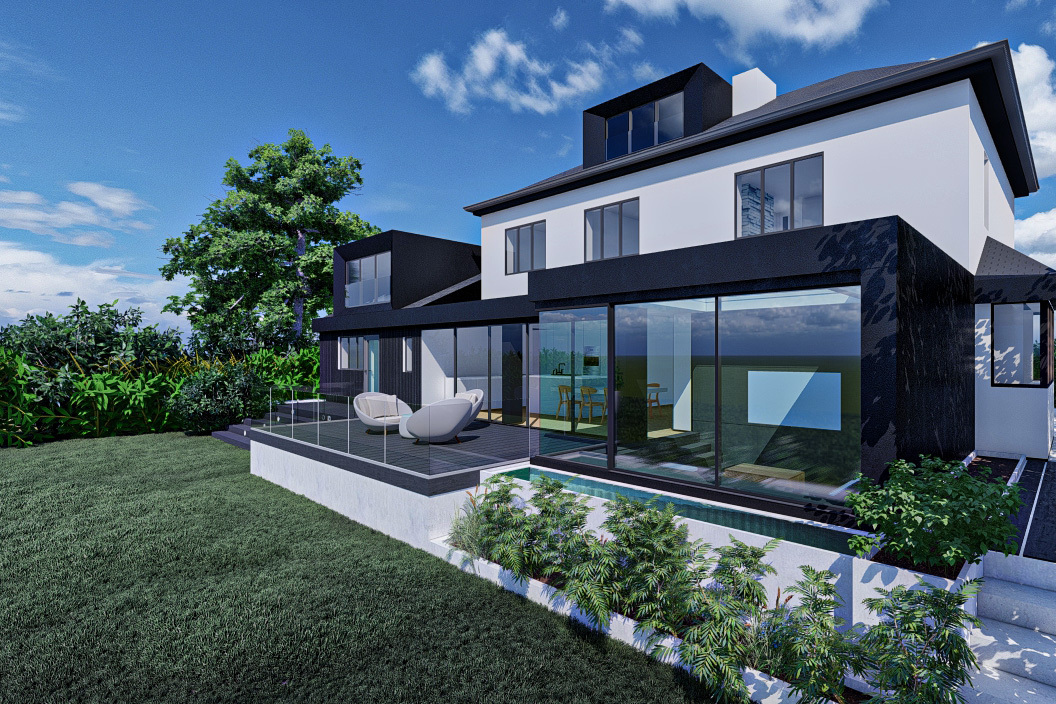 Architects Surrey - How does working with local architects in Surrey help me?
An architect anywhere in the world can design a space right for you, but not all of them are experienced enough to successfully obtain planning permission for your specific project.By working with our Surrey Architects, you can be sure that you are working with an experienced and qualified practice that focuses on putting you first. No matter how tough the challenge, our architects in Surrey always rise to the challenge of making your dreams come to life, and our experience in the area means that with over 13 years in practice, we have developed great relationships with the local councils of Elmbridge, Mole Valley &
Epsom & Ewell
.
With a rich heritage and a lot of greenbelt designated land, obtaining planning permission is never as straightforward as you'd expect. However, our Surrey architects are well-versed in the local planning policies giving us all of the necessary knowledge and planning jargon to push for your case and get the best results.

Whether you are looking for a Surrey kitchen extension, double storey extension, side extension or a Surrey loft conversion, our team offer a turn-key service from initial design conception through to tender and construction. With world-renowned suppliers on hand also, we offer a vast array of products at trade rates, further saving you costs later down the line.



Our planning & architectural services in Surrey
We provide a full range of services in Surrey
Planning Application Drawings (including Plans, Sections, Elevations etc.)
3D Visualiations (Immersive Design)
Restrospective Planning
Building Regulation Drawings for Building Control
Consultancy for Commercial Development
Interior Design
Spatial Planning and Layout
Feasibiity Consultancy
Why choose our architect services?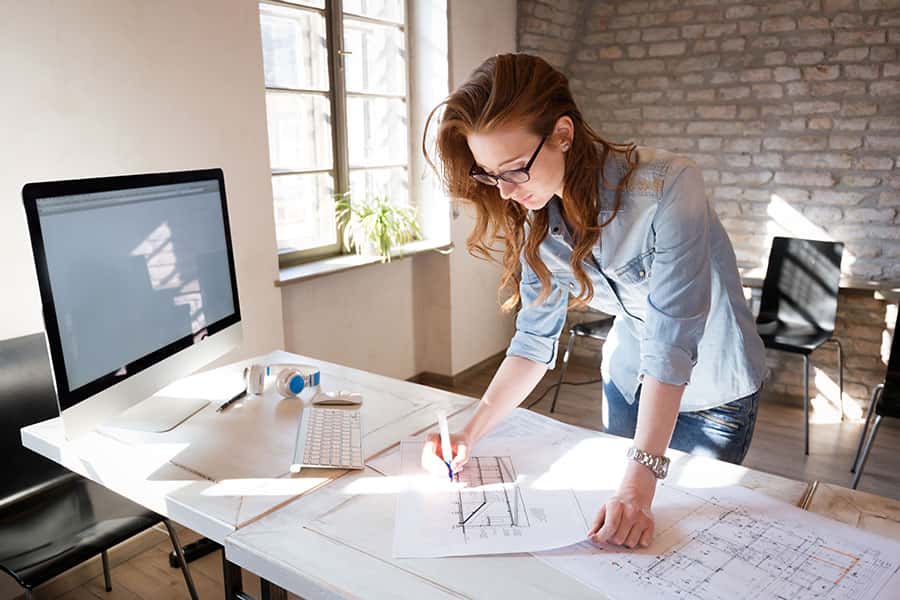 We know your local area and the rule of planning permission of your borough
We've had more than 1600 successful planning applications approved since we started to help clients turn their dream home projects into a reality. We're very proud of our success rate and how we can cater to all your planning needs. Take a look at some examples of the projects we were granted planning permission for in this case study..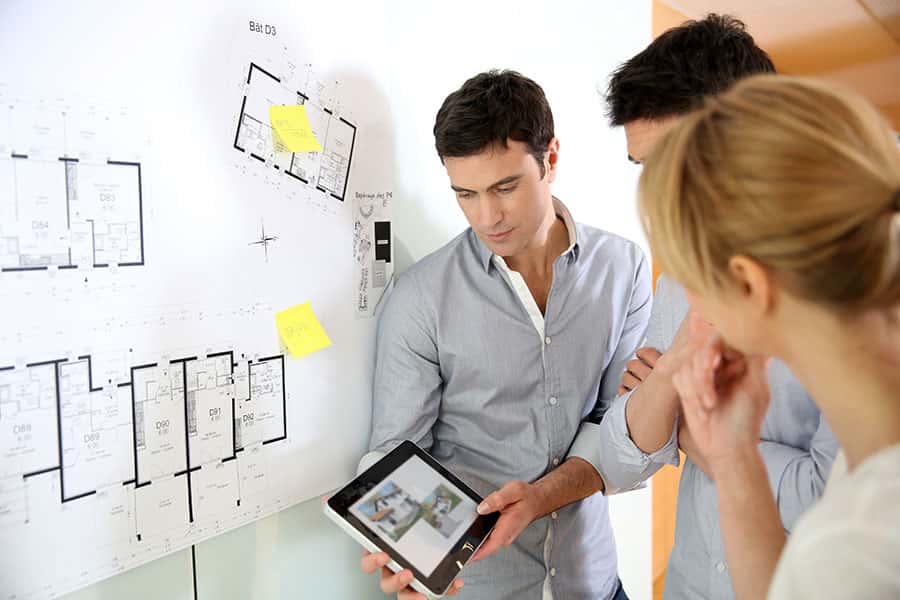 We provides a comprehensive range of expert planning consultancy services.
Your personal planning consultant will visit your property, home or office at a time that suits you and discuss your project in further details. Later the technician will come and complete a full site survey. Our teams then discuss and agree what works and changes could be included in.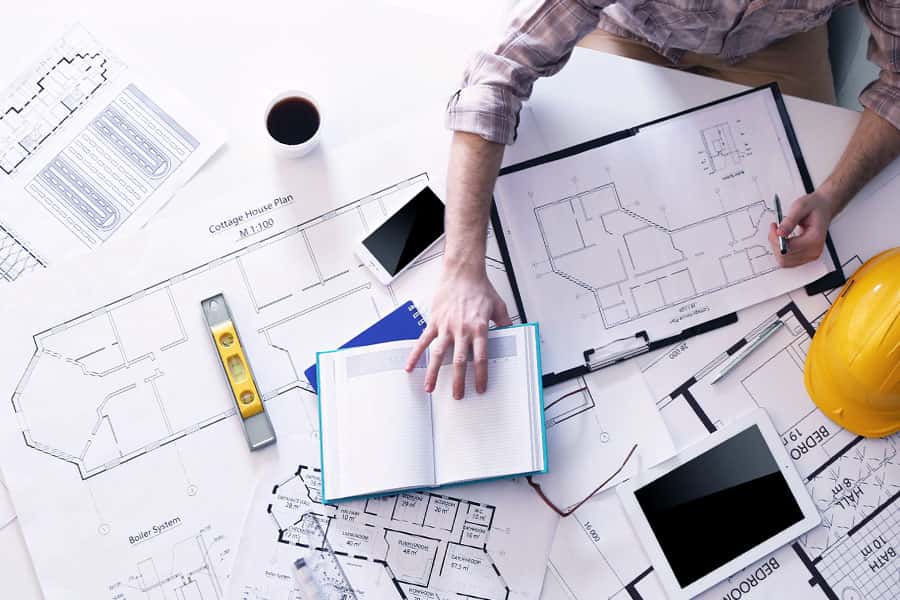 We're the leading residential Architecture Studio in London
We at Extension Architecture provide a wide range of project, development and management services. Whether dealing with fast track refurbishment projects or large- scale mixed use developments, we work closely with all partners from the outset to lay the required processes and structures in place to ensure timely delivery.