Planning and Architects in Hersham
Find out about planning application of Hersham and get a quote
Hersham Planning Applications and Architectural Services
Home to the famous Burhill golf course and an exquisite array of modern vs traditional architecture, Hersham is by far one of our most favorable areas to work in. Situated in the borough of Elmbridge, Surrey, and bordered by Cobham, Esher, Walton-Upon-Thames and Weybridge, we find joy in working with the lovely people who choose to call the area their home. From traditional country cottages to bespoke new-builds, the architectural variety gives our architects in Hersham the best opportunities to showcase creative flair and thoughtful design at every stage of the process.
Over the last 20 years, property prices in Hersham and the immediate context range from £400k to a little over £1.5million, with the average home selling for approximately £620k. However, with unprecedented global situations having a significant effect on the housing and construction industries, now may be the best time of all to invest in your home and guarantee a return on your investment before it's too late.
Beyond residential extensions in Hersham, our architects in Hersham are experts in Elmbridge planning policies and over the years have built up strong relationships with the local authority. We have created a profound knowledge of the requirements of Hersham new-build homes, as well as flat conversions and basement extensions. And it doesn't stop there! With our tried-and-tested, turn-key approach to design & construction, you will be led by a team of industry professionals every step of the way, with in-house interior designers and structural engineers to give you innovative and decisive solutions. With local, fully-vetted contractors on hand to give competitive build quotes, our contract administrators and project managers will further lead your project until completion, giving you peace of mind that the end-product will be exactly as you intended.
"Did you know that a huge 28.7% of Hersham is catagorised as detached properties, with 39.3% semi-detached homes? These plots often present the best planning opportunities – speak to our advisors today to learn how we could maximise the value of your home!"
We only deliver excellence
Projects completed in Hersham
Our total projects completed in London & Surrey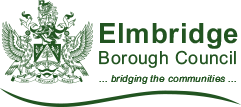 Districts in Hersham Surbiton, Weybridge, Tolworth, Berrylands, Cobham, Kingston Vale, Oxshott, New Malden, Canbury, Coombe, Esher, Surrey,
Our Selected Case Studies in Hersham
The Complete Package from our Hersham Architects & Planning Consultants
Our architects in Hersham are fully equipped to guide and work with you to create a space designed with you in mind. Our team will be with you every step of the way to make sure the process from initial conception to final completion runs as smoothly and efficiently as possible, and with over 2220 projects approved throughout Greater London and the Home Counties, we boast comprehensive planning knowledge and the experience to back it up. If you are looking for architectural services in Hersham, Walton-Upon-Thames, Cobham, Esher, Otalands, Weybridge, Burhill, or in the postcodes KT12, KT13, KT15, KT10, KT7, KT8, TW16, TW17 or anywhere in between, get in touch today to see how we can help you.
"Did you know that a large proportion of Hersham and the immediate context is designated metropolitan green belt land? This can make developments challenging, and Hersham architects are often required to generate innovative proposals such as eco-friendly homes to obtain planning permission!"
Some of the services our Hersham architects & planning consultants provide are:
Retrospective Planning

3D Visualisations & Immersive Design

Spatial Planning and Layouts

Feasibility Consultancy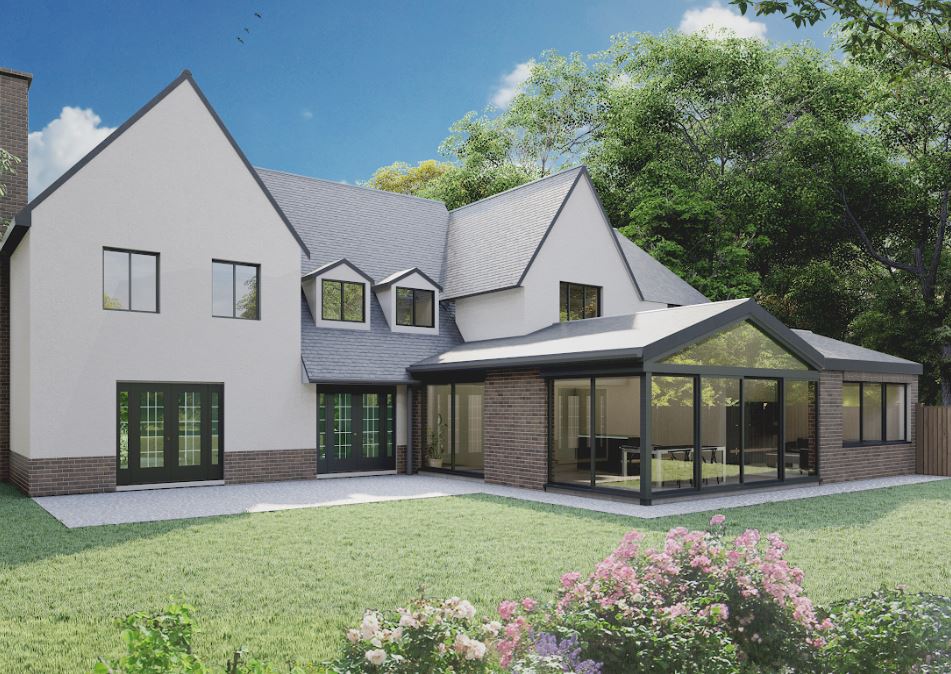 How we work in this area
Our Architectural services in Hersham
If you have a potential project in Hersham or the surrounding areas, it is invaluable to have a local Hersham architect, such as Extension Architecture, to provide you with the highest level of expertise and give you the best chance of planning approval. Whether you are looking to demolish your existing property and create a state-of-the-art new build home, or want to retain the character of your home and add meaningful additional space with a Hersham house extension, our specialist architects in Hersham are on hand to give you quality advice at competitive architect fees.
By working with our Hersham Architects, we will give you all of the possible options for your project in order to, not only create the valuable space that you require but also increase your property's value. Often, we may even surprise you with innovative solutions and investment opportunities that you may not have thought about!
Did you know that we are not only Hersham architects, but also technologists, planning consultants, structural engineers, interior designers and project managers? With a tried and tested turn-key process, you can rest assured your project is in capable hands from the initial concept right through to project completion!
Contact us today to speak with our experienced in-house team of experts, ready to help you with planning advice and competitive quotes!
Our planning & architectural services in Hersham
We provide a full range of services in Hersham
Planning Application Drawings (including Plans, Sections, Elevations etc.)
3D Visualiations (Immersive Design)
Restrospective Planning
Building Regulation Drawings for Building Control
Consultancy for Commercial Development
Interior Design
Spatial Planning and Layout
Feasibiity Consultancy
Why choose our architect services?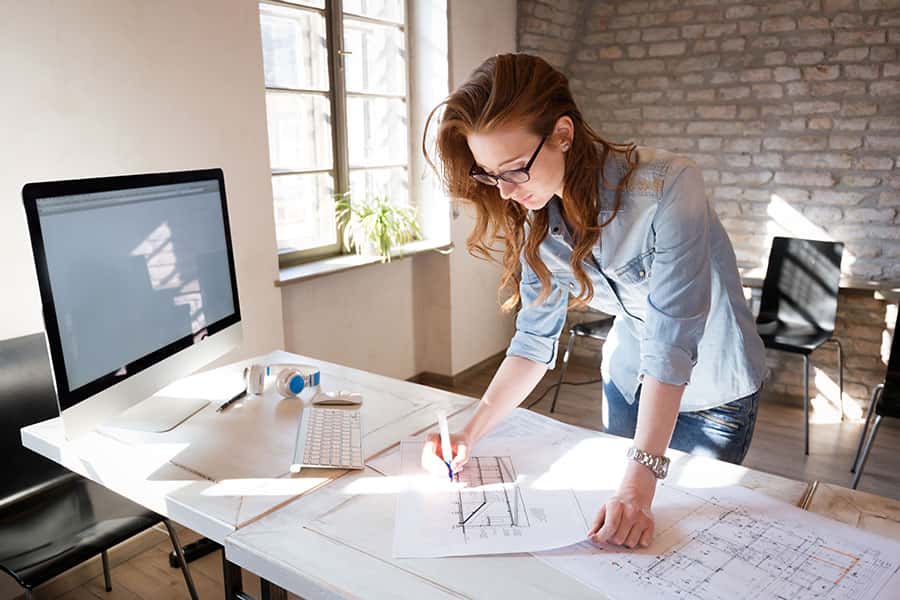 We know your local area and the rule of planning permission of your borough
We've had more than 1600 successful planning applications approved since we started to help clients turn their dream home projects into a reality. We're very proud of our success rate and how we can cater to all your planning needs. Take a look at some examples of the projects we were granted planning permission for in this case study..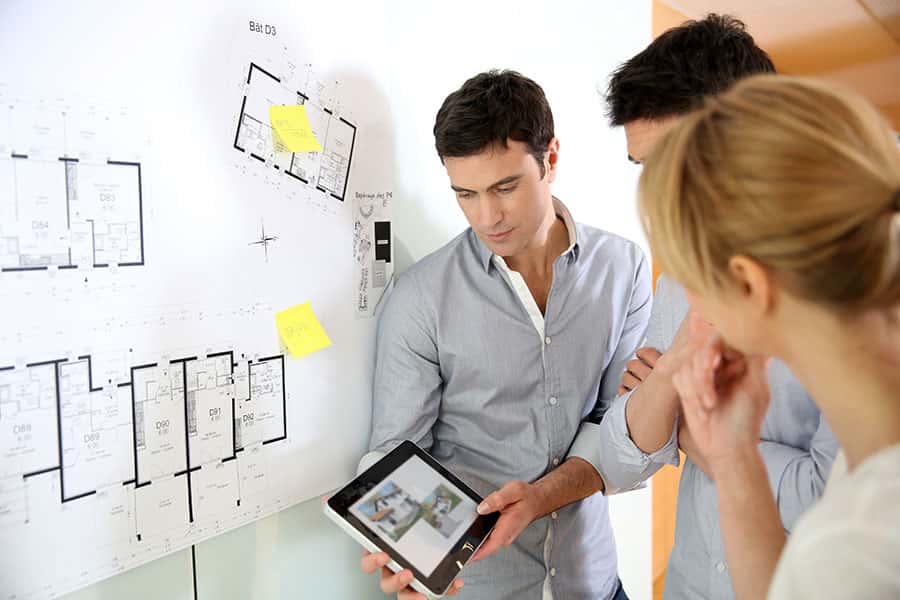 We provides a comprehensive range of expert planning consultancy services.
Your personal planning consultant will visit your property, home or office at a time that suits you and discuss your project in further details. Later the technician will come and complete a full site survey. Our teams then discuss and agree what works and changes could be included in.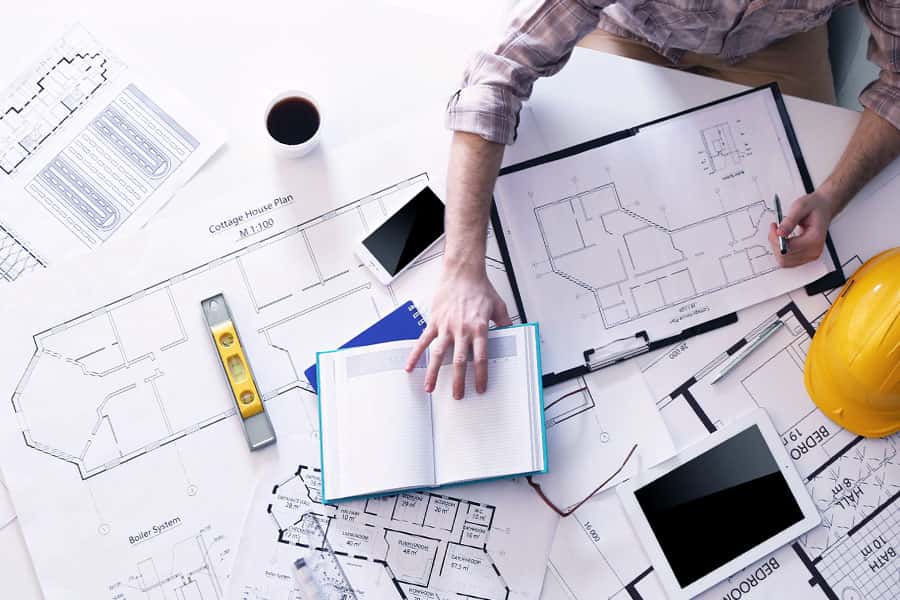 We're the leading residential Architecture Studio in London
We at Extension Architecture provide a wide range of project, development and management services. Whether dealing with fast track refurbishment projects or large- scale mixed use developments, we work closely with all partners from the outset to lay the required processes and structures in place to ensure timely delivery.