How to enjoy this beautiful season
---
Offering a closeness to nature and the great outdoors, garden rooms are a fantastic way to extend living space within your home – whether you use them as a relaxation area, home office or gym. For many homeowners, the use of a garden room may be limited to the summer months, but it doesn't have to be.
Despite the leaves turning orange and the colder weather looming, there are plenty of ways you can still make the most of your garden room in the autumn – and even deep into winter.
From essential maintenance to handy decorating tips, we want to show you how to get full use of your garden room this autumn – creating a peaceful retreat that will allow you to welcome the stunning autumn season in style.
Get cosy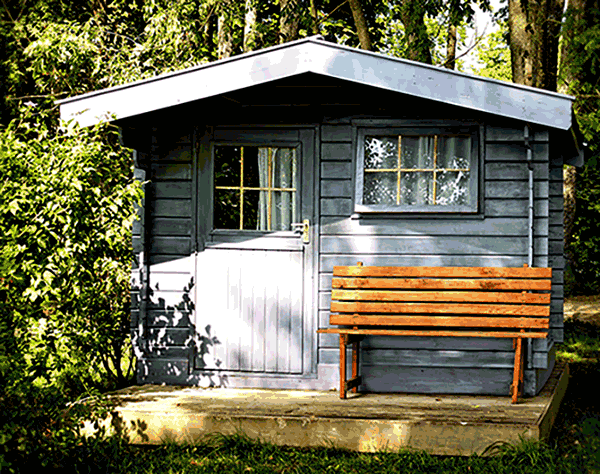 More than a 'man-cave'!
While summer is about stripping furnishings back to create a cooler, airier feel, autumn & winter are quite the opposite – instilling in us a desire to feel snug and cosy as the colder weather sets in. For this reason, look to layer up your garden room with rugs, fabrics and comfy furniture to add warmth and extra insulation on cooler days.
Choosing cushions, curtains and throws made from sumptuous fabrics like chunky wools, faux furs and velvets will further enhance the cosy atmosphere, while an autumnal colour palette of burnt oranges, earthy terracottas and deep reds will beautifully blend the interior of your garden room with the rest of your garden.
You can even bring some greenery into the mix with real or faux indoor plants to extend the foliage with a 'trans-interior' look.
Heat things up in your garden room
If you would like to get more use out of your garden room whatever the weather, why not consider additional heating and insulation? You could opt for free-standing heaters, although they can be expensive to run and don't always output a consistent heat. Alternatively, you could install heating beneath your floor tiles to add a luxurious touch and a warm welcome underfoot.
The added membrane from the underfloor heating will also act as an insulator, helping to keep even more heat inside. It is also worth considering additional insulation on the walls & roof, and double glazing the windows, not forgetting the obligatory draft excluder by the door!
Keep the wet weather outside
Living in the UK, we're no strangers to rain, and it has to be said that wet weather can wreak havoc with garden rooms during the winter. Most are constructed from wood, but there are some ways to continue the use of your garden room by keeping the elements out:
Fit guttering, along with a water butt or drainage system, to draw rainwater away from the structure help reduce the chance of wood rot and rising damp in the garden room.
Ensure roofs and windows are properly sealed and regularly checked for leaks to keep the wild weather at bay.
Add a lick of paint
A new season is a great time to freshen up the decor of your garden room both inside and out – preparing it for the harsh winter ahead and making it habitable all year round.
For the outside, give your garden room the best possible chance of battling the elements with a fresh lick of wood paint and preservatives. Inside, you can get creative – try experimenting with neutral tones to contrast with the autumnal hues outside or go for something bright and cheerful to bat off the winter blues.
Keeping up appearances
It isn't just the inside of your garden room that needs to be kept in check for use during autumn, the surrounding areas will also need maintaining if you want to avoid unnecessary damage caused by extreme winter weather.
Be sure to chop back overhanging branches that could potentially break and cause damage to your roof or windows and sweep up unsightly dead leaves to prevent them from causing damp patches on wooden decking. Creating a natural windbreaker like a fence with a living wall or evergreen hedge could also be a good idea.
This will add a lovely attractive feature and protect the garden room from strong winds. With these handy hints and decor tips, your garden room can be a pleasant, cosy and relaxing retreat for autumn and on into the colder months.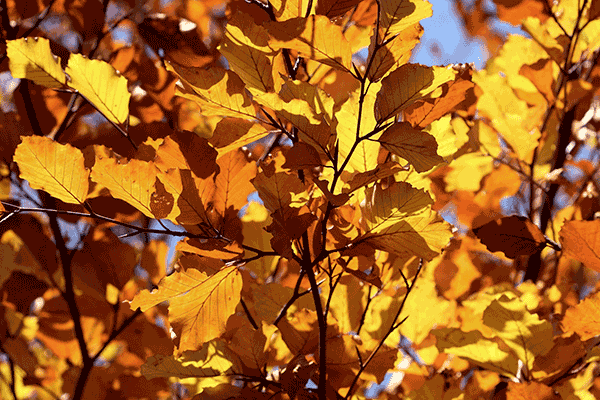 Enjoying all the seasons.
---

For more details, contact Adam Hope on [email protected] or visit our website. If you prefer, you can call us on: 0113 253 0005